---
Grab Attention Without Squeezing Your Wallet
Brainpower and Creativity Are Your Best (and Cheapest) Resources
"Companies should create products that can become great stories for people to share." — Jim McCafferty, JMP Creative

TD

monthly Magazine spoke with two experts to find out how manufacturers can make their products stand out, even on a small budget.

"Companies should create products that become great stories for people to share," advised Jim McCafferty, president and CEO of JMP Creative, a promotional marketing company.



"It's easier for a smaller company to take risks [and] try something that might not have been done before in its own industry," commented Jonathan Margolis, a partner and co-founder of the michael alan group, which uses nontraditional "guerilla" marketing.

Here are some of the techniques McCafferty and Margolis suggested for improving product and marketing ideas:

Brainstorm Better

Define your goal.
Get inspired by non-toy retail sites, such as bakeries, craft fairs and circuses.
Bring unique stimuli to your brainstorm session, such as products, gadgets, materials and images.
Have a high-energy, creative person keep the session moving and on target.
As McCafferty does, use an iPod to quickly scan images and break them into categories for inspiration: goal + random image or question = new unexpected idea.


"Keep the good ideas and later you can skip the crazy," advised McCafferty. "Keep in mind, sometimes the crazy can be an amazing idea in disguise."

Get the Word Out

Draw a target and determine what demographic is at the center, and how best to reach it, suggested Margolis.
Maintain a narrow focus to achieve broad results.
Make products that are easy to understand by the package graphics alone.
Don't make anything a larger company might make, said McCafferty.
Promote your website aggressively and demonstrate the toy online.
Use pass-along features that let people share your image's products and videos.
Place wacky video clips and links on blogs and video-sharing sites to get other people who love your products to help spread the word.

Make It Personal
McCafferty recommends "mass customization" products; the theme and design are mainstream, but can be changed to express personal taste, such as adding skins and jewels to cell phones.
Add a Golden Ticket type of surprise to your product or promotion.
Create limited collectible editions.
Bring the toy to the consumer by demonstrating on-site at malls and toy stores; then track sales on-site, online or through nearby retailers, advised Margolis.

Try Something Else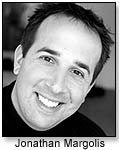 In the end, your budget decides how far to take a product.

"Additional funds allow you to produce distribution materials, create a presence at events, and hire a PR firm," said Margolis. "[The answer to] whether or not these forms of alternative marketing will continue to proliferate depends on whom you ask. Our feeling is that brands will use what works, and if what they're doing doesn't work, they'll find something else that does."
THIS BANNER IS AN AD:
---
---