---
New Videos Captivate and Educate
Producers Make Life Lessons Entertaining
"It's something that will last in viewers' minds." — Selina Yoon, Master Communications

Who knew that a little girl's bunny would become the inspiration for a cuddly canine? Such was the case with Jack the Cuddly Dog, said Hello Baby Productions' Max Reynal, who told

TD

monthly Magazine that his daughter's plush rabbit inspired the loveable hand-drawn puppy.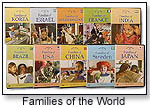 His "emotionally intelligent" video for babies is one of several new productions that run the gamut in content and characterization.

Production With Purpose

Master Communications President Selina Yoon told

TD

monthly of the Families of the World PBS broadcast series: "It's not just entertaining; it has educational value, and it's something that will last in viewers' minds."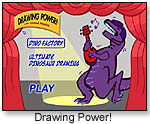 President Clever Redondo of Clever Image Studios similarly hopes "The Happy Cricket" will leave a lasting impression, adding that the goal of the production is to actually help the environment.

Formerly an animator for television shows, artist Michael Dowell of Moodoo Productions demonstrates his love for teaching in the Drawing Power! videos. An enthusiastic learner, he "found that teaching the kids was just as fun, and that their love of learning how to draw was an amazing gift. … The kids really co-authored the material."

Keeping Classic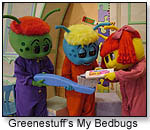 President Matt Huesmann of Thingamakid, which produces various "Toons" videos, said his "fully animated collection of songs [doesn't] really exist anywhere else in a big collection like this. [We're] the first to market an entire series dedicated to classic material."

"My Bedbugs," said Greenestuff (ToyDirectory) Manager of Product Development Rick Sadlowski, has had "grassroots appeal from day one." The television show utilizes traditional storytelling and is designed to "captivate children for the whole [13-minute] episode."

Read on to learn more about the characters and plot lines in these new films: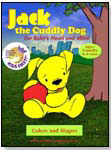 MSRP: $15.99

Age Range: 1 to 3Launch Date: September 2005Gender: Boys And Girls





"Jack, the Cuddly Dog - Colors and Shapes" is a fun, soothing and educational video about a puppy who lives in New York City's Central Park. It's also designed to be pleasant for the adults watching the DVD. According to co-creator and co-producer Max Reynal, the fact that Jack is not computer generated "makes him very special, very unique." The accompanying music, he added, is recorded from live instruments as opposed to synthesizers, creating an organic video. "People who are looking for new things and are interested in trying new things will love our product. We've just gotten great reviews." Launch date: September 2005.

ToyDirectory Product ID#: 8628

(added 7/20/2006)

.

AD
---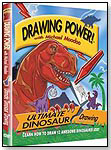 MSRP: $19.99

Age Range: 5 to 12SKU or Item #: 9780976245438Launch Date: August 2006Gender: Boys And Girls





Animator and elementary school art teacher Michael Moodoo shows how to use basic shapes to create realistic dinosaur drawings. This program features drawing techniques, fun characters, colorful animation and facts on dinosaur behavior and anatomy. It was named one of the Top 100 Best Children's Products of 2006 by Dr. Toy. Michael Dowell, artist and host of the Drawing Power! series, told TDmonthly the program was created in the classroom "in order to provide fun, informative, step-by-step instruction for viewers." There's a minimum wholesale order of six units, and free shipping on case orders of 25 units. Launch date: August 2006.
— The workshop setting in which "Drawing Power!" was developed allowed Dowell to discover the mistakes that 90 percent of kids make, and find "simple, effective ways of allowing them to create realistic and satisfying 3-D drawings."

ToyDirectory Product ID#: 9890

(added 11/2/2006)

.

AD
---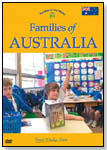 "Families of Australia" introduces two children from differing locales and follows them in their daily activities from waking to bedtime, all the while showing young viewers the amazing similarities between their own lives and those of children the same age living thousands of miles away: chores, school, extra-curricular activities and family interactions. The Families of the World series features families in Brazil, Canada, China, Egypt, France, Ghana, India, Israel, Japan, Korea, Mexico (includes Spanish and English soundtrack), Puerto Rico, Russia, Sweden, Thailand, the USA, the United Kingdom, and Vietnam. This live-action, close-captioned DVD runs approximately 30 minutes. It's also available on VHS for $19.95. Launch date: March 6, 2007. Order Date: February 6, 2007.
— Though there are numerous videos for preschoolers, Master Communications president Selina Yoon told TDmonthly she doesn't see many films for elementary school-aged children. The PBS broadcast series "really appeals to parents who wish to raise their children to be citizens of the world."

ToyDirectory Product ID#: 10157

(added 11/17/2006)

.

AD
---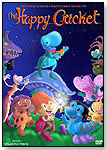 MSRP: $19.95

Age Range: 3 to 8Launch Date: October 2006Gender: Boys And Girls





Filled with adorable characters, vivid animation and playful original songs, "The Happy Cricket" presents classic values that children and families will relate to. Christopher, a carefree cricket bubbling over with good humor, lives a simple happy life. But the arrival of Warlord the lizard threatens Christopher's forest home when he orders the destruction of trees and prohibits the making of music. Christopher and his friends are determined to reclaim the forest and vanquish the villain. The 82-minute DVD features an animated short and can be played in English, Spanish or Portuguese. Launch date: October 24, 2006.
— Clever Redondo, president of Clever Image Studios and a professor of animation at New York University, told TDmonthly "the creation of the characters and the design ... brings a new look." Originally released in Latin America, the film now has wide distribution in the United States and Canada.

ToyDirectory Product ID#: 9561

(added 10/3/2006)

.

AD
---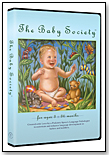 "The Baby Society" DVD was created by a pediatric speech pathologist for babies aged 3 to 36 months. This award-winning live action DVD provides familiar vocabulary words and early language concepts presented in delightful, surprising ways. Babies love the engaging original music, and the whimsical way toys and animals are depicted in natural settings — a toy hippo wanders down a real jungle path, rubber ducks paddle by on a real pond, and a toy horse frolics in a real pasture. Colors are bright and concepts are age appropriate, containing what parents try to teach their babies. It has speech and language tips for parents to use the DVD in a very interactive way as a teaching tool for vocabulary and just for fun! "This DVD is unique, as whimsical live-action scenes and original music totally captivate little viewers from beginning to end," Wynne Williams of The Baby Society told TDmonthly. It won the Dr. Toy 100 Best Children's Products Award for 2005, and it was Parenting Magazine's Parenting Pick for March 2006.

ToyDirectory Product ID#: 4737

(added 9/22/2005)

.

AD
---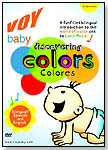 A fun-filled, bi-cultural adventure into the world of colors awaits in this instructional video from VOY Pictures. Filled with vibrant Latin music, VOY Baby is a must-have for Latino parents who want to give their toddlers a head start in education. Launch date: September 19, 2006.
— "Unlike Spanish-dominant products, VOY Baby takes into account the overwhelming desire of Latino parents to teach their children both English and Spanish. VOY Baby uses lively colors, culturally-relevant iconography and upbeat Latin music to teach the child both languages while remaining true to the Latin traditions and heritage of the parents," Brian T. Field at VOY Baby told TDmonthly.

ToyDirectory Product ID#: 10114

(added 11/15/2006)

.

AD
---

Writer's Bio:
Julie L. Jones has written articles for both newspapers and magazines. Before joining the staff of TDmonthly Magazine, she worked as a communications writer and provided editorial support for a market research company.
Read more articles by this author
THIS BANNER IS AN AD:
---
---