---
Mass Market Spy: Elmo and Wii Led Santa's Sleigh
Nintendo and Fisher Price Score Big With Season's Hot Toys
"Electronics were the big target product for consumers." — Kathy Grannis, National Retail Federation

As early as mid-November, the research team at The National Retail Federation released their predictions of the hottest mass-market toys of the year. Their expectation that Mattel's T.M.X. Elmo, Sony's PlayStation 3 and Microsoft's Xbox 360 would top wish lists proved accurate.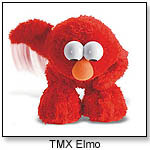 Retailers Sell Out

By mid-December, retail giant Toys "R" Us was adding more shipments of these products — as well as additional shipments of Kid-Tough Digital Cameras by Fisher-Price and Nintendo's Wii consoles and accessories — "to ensure that the season's best sellers and 'hard-to-find' toys continue arriving in stores nationwide during the critical week leading up to Christmas," said Ron Boire, president of Toys "R" Us, U.S.

These toys ended up scoring so high that retailers sold out, despite repeated efforts to add stock. Although the hysteria surrounding the much-anticipated and secretive release of T.M.X.. Elmo did not inspire the same shopping frenzy as its predecessor, the toy did have quick sales. According to a story published in InformationWeek, Walmart.com was shut down for 10 hours right after Thanksgiving, due in part to unprecedented numbers of customers flocking to the site to secure the toy.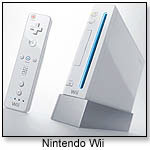 Games and Electronics Win

The big winners in terms of holiday toys, though, were certainly the game systems and electronics — and that's no surprise to The National Retail Federation.

"As we have been predicting for months, electronics were the big target product for consumers," Kathy Grannis of the NRF told

TD

monthly.

Although different types of games systems sold well during the holiday rush, Nintendo's Wii system outsold all others, beating PlayStation 3 two to one, according to The Times Online. The Wii was one system that was not predicted on most early "hot toy" lists in November, thanks to its late release, but went onto spectacular December success.

Wal-Mart saw a similar trend in electronics.

"Electronics was a very popular category this year," Marisa Bluestone, media relations manager at Wal-Mart told

TD

monthly. "We sold many hot items, including digital cameras, mp3 players and video game consoles."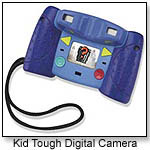 2007 Came Early

All of the excitement over the new products means that some buyers are disappointed — and may remain so for a while. A number of stores have completely sold out of the best-selling toys, so buyers need to call ahead or be placed on waiting lists to get the coveted items.

New shipments are expected in early 2007, although some of the toys are easily available on eBay and other online sites — at a mark-up. A quick check on eBay after Christmas revealed 2,596 TMX Elmos for sale — several at prices of $250+. A similar search for the Wii consoles found more than 8,400 — many of them sold at $600 or more.

To keep everyone happy, some retailers are releasing new stock early. Toys "R" Us, for example, announced sneak-peek access to 2007's hottest toys — such as Red Carpet Glam Hilary Duff by Mattel, to name just one — during the Christmas rush. Customers disappointed by lack of their first-choice toy could still opt to be the first to get the next hot product.

And next Christmas?

"For parents, the name of game is 'Buy it when you see it.' There is no telling how long these hot toys will last on store shelves," concluded NRF president and CEO Tracy Mullin.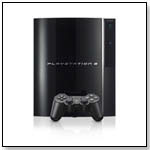 MSRP: $499.00

Age Range: 6 and upLaunch Date: November 2006Gender: Boys And Girls





PlayStation 3 is a seventh-generation video game console. The console has a powerful 3.2 GHz Cell Broadband Engine with 1 PPE and 7 SPEs. Users can buy games such as the popular "Resistance: Fall of Man" and can also use the PlayStation Network to play interactive games with others. The console supports BD-ROM, DVD-ROM, CD-ROM and Super Audio CD technology. Most PlayStation and PlayStation 2 games also can be played on this new console. Launch Date: November 17, 2006.

ToyDirectory Product ID#: 10831

(added 12/28/2006)

.

AD
---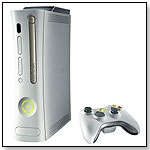 Xbox 360 delivers high definition gaming and entertainment experiences for the whole family, with games such as the classic "Pac-Man" and the new generation blockbuster "Halo 2." With a 3.2 GHz PPC Tri-Core Xenon CPU and 500 MHz ATI Xenos GPU, the Xbox 360 provides great graphics and audio for realistic games. Xbox 360 also features high definition downloads on Xbox LIVE, access to digital music and pictures stored on a PC and voice and video chat capability via the Vision camera. Xbox 360 is available in three models: Xbox 360 Core, Xbox 360 (with a 20 GB hard drive) and the new Xbox 360 Elite (with a 120 GB hard drive and black finish). Launch Date: November 22, 2005.

ToyDirectory Product ID#: 10832

(added 12/28/2006)

.

AD
---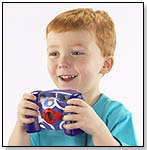 MSRP: $69.99

Age Range: 3 and upLaunch Date: July 2006Gender: Boys And Girls





This preschool-appropriate digital camera boasts a durable drop-resistant design, a rubberized outer shell, a 1.3" backlit color LCD screen, dual handle grips, two-eye viewing and auto flash. Features include 640 x 480 resolution, memory for more than 50 pictures, an SD card slot, software and more. It requires 4 AA batteries (not included). "Our motivation for product development is always grounded in a consumer need or want," marketing manager for Fisher-Price Mike Sullivan told

TDmonthly

. "In this case, it's 'durable and easy-to-use' preschool electronics. Since preschoolers may drop their toys, we wanted to develop an electronics line that would be tough enough for them to use." Launch Date: July 2006.

— Steve Levy, owner of Toy City in Keene, N.H., got a lot of requests for the Fisher-Price digital cameras, "which I should have bought," he said.

— Kidult products continue to grow in popularity, attracting ever younger fans. (

VIEW ARTICLE

)

— The Kid-Tough Digital Camera made the top-25 best-selling electronics toys for kids on Amazon.com as of December 28, 2006.

ToyDirectory Product ID#: 9930

(added 11/3/2006)

.

AD
---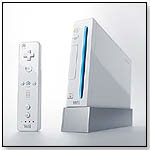 MSRP: $250.00

Age Range: 6 and upLaunch Date: November 2006Gender: Boys And Girls





Nintendo's Wii is distinct from other video game consoles because it has the wireless Wii Remote. This device detects motion, so that game-players can simulate the movement of their game rather than just press buttons. Players whose game character is swinging a sword, for example, make swinging motions to get their character to act. With a BM PowerPC-based CPU, a Wii Optical Disc, 512MB Internal flash memory, and online services such as Nintendo Wi-Fi Connection, WiiConnect24, Virtual Console and Wii Channels, Wii also delivers great performance. Launch Date: November 19, 2006.

ToyDirectory Product ID#: 10833

(added 12/28/2006)

.

AD
---




MSRP: $9.99

Age Range: 3 and upLaunch Date: December 2006Gender: Boys And Girls





Popular singer and actress Hilary Duff is now featured as a Barbie doll. Wearing a polka-dot dress and red satin sash, the doll can be accessorized with more than 11 outfits designed by Duff herself. The doll has "closets" — which feature clothes that are either "rocker" or "sweet" — so that the doll can be dressed down or dressed up for a night at the rock show. Accessories, such as a microphone and purses, allow kids' imaginations to take flight. Launch Date: December 2006.

ToyDirectory Product ID#: 10834

(added 12/28/2006)

.

AD
---




MSRP: $14.99

Age Range: 8 and upSKU or Item #: 20700Launch Date: December 2005Gender: Boys And Girls





Techno Source's best-selling original pocket-sized edition features more than 1 million puzzles, eight levels of difficulty to challenge logic skills, a tutorial mode for beginners and a notes feature. A Sudoku Solver lets users input puzzles from their favorite sources to solve or play. It is fully illuminated for play anytime, anywhere. Launch date: December 2005.
— According to Eric Levin, EVP, Techno Source, "Electronic games continue to be huge sellers this year, especially portable logic puzzles like Sudoku. Techno Source's line of electronic Sudokus was almost completely sold out this [2006] holiday shopping season and we experienced an incredible increase in sales of more than 150 percent from last year. "

ToyDirectory Product ID#: 10423

(added 12/5/2006)

.

AD
---

Writer's Bio:
A. Antonow is a freelance writer who lives in Canada. She has written for businesses and individual clients alike, developing copy, content, advertising and ghostwritten material.
Read more articles by this author
THIS BANNER IS AN AD:
---
---