---
New and Small Imprints Get the Word Out
Publishers Open Up Quality New Works
"Sometimes readers will buy one book and then come back and buy five or six more for gift-giving." — George Christ, Marianne Richmond

More than a few newer or smaller book publishers are going the extra mile to make sure readers — and specialty retailers — get the best of their business. In the creative mix, marketing, unique packaging and emotional appeal are shaping their success, publishers told

TD

monthly.

Making Books Special and Unexpected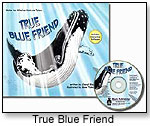 With Webs to Whales Nature Tales books with CD-ROMs from Block Publishing, kids can get equal doses of "literature, technology and science in one product," president Cheryl Block said. "A lot of specialty places have steered away from [technology], but it's a fact of life now."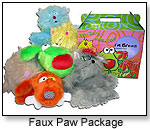 CD-ROMs, puppets or other gifts can be added to the unique boxes in which Faux Paw Productions (ToyShow) books are packaged. According to founder Debby Carman, a protective capture system that creates a handheld carry box makes these books ideal for specialty stores.

At Northland Printing, distinction comes through "a reputation for uncovering undiscovered talent," Eric Howard, director of marketing and sales, told

TD

monthly. "The illustrations are whimsical and fun, but not dumbed down," he added about the company's Rising Moon imprint.

Bringing Them Back for More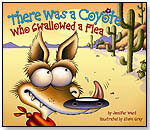 Barefoot Books strategically plans for long-term visibility. The publisher's three categories — Fun First Steps, Tell Me a Story, and One World, One Spirit — allow children to "grow up Barefoot," group branding and publicity manager Jeanne Nicholson said. And each book is "a gift that can sit in a child's library for a lifetime."

George Christ, vice president of sales at Marianne Richmond, said the author's emotional connection with readers creates additional sales: "Sometimes readers will buy one book and then come back and buy five or six more for gift-giving."

Read on to see what other titles are new to the market: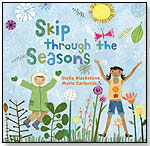 MSRP: $6.99

Age Range: 0 to 9SKU or Item #: 9781905236718Launch Date: August 2006Gender: Boys And Girls





This seek-and-find book is full of things to look at and talk about as readers journey through the changing year. It teaches about the seasons and different kinds of calendars throughout the ages. It is written by Stella Blackstone and illustrated by Maria Carluccio. A Changing Seasons Matching Game is separately available as a companion to this book. Children ages 5 to 9 can read this book independently.Jeanne Nicholson, group branding and publicity manager for Barefoot Books, told TDmonthly that quality sets the company apart. "We don't put out that many books each season, so we spend a lot of time sourcing perfect illustrators to go with the text." Launch date: August 2006.

ToyDirectory Product ID#: 10099

(added 11/14/2006)

.

AD
---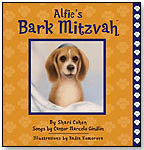 MSRP: $18.00

Age Range: 3 and upSKU or Item #: 978-1-58985-055-2Launch Date: January 2007Gender: Boys And Girls





Brimming with love, devotion and a desire to help others, Alfie is the epitome of all dogs and a great role model for kids. It seems he's been that way since he was a pup. But today, Alfie is passing from puppyhood to adulthood and gets to celebrate his Bark Mitzvah with all of his family and friends. This book by Shari Cohen is beautifully illustrated by Nadia Komorova and, as a bonus, includes a CD of children's songs created especially for the book by the internationally acclaimed Cantor Marcelo Gindlin. "We take pride in every step along the way in publishing a book; from editing to proofreading to interior design to cover design, and clearly thinking through the title of a book for marketability purposes," president Linda Radke of Five Star Publications told TDmonthly. "With each book," she added, "there comes a new day and a new level of excitement. People are looking for what we're publishing." Launch date: January 2007.

ToyDirectory Product ID#: 10712

(added 12/14/2006)

.

AD
---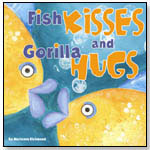 Wholesale Price: (Log in to view)

MSRP: $15.95

Age Range: 2 to 8SKU or Item #: 978-1-934082-03-4Launch Date: December 2007Gender: Boys And Girls





Ralphie Mix invents every excuse to delay his bedtime. His perceptive mom, however, sees his stalling as an invitation to engage Ralphie in a silly series of hugs, kisses, pinches and pokes — all inspired by favorite animals and each leaving the twosome in a heap of giggles. A delightful story with jump-off-the-page artwork, "Fish Kisses and Gorilla Hugs" inspires a playful, endearing bedtime routine that leaves kids and grown-ups looking forward to tomorrow night. Launch date: Dec. 2006/Jan. 2007.
— George Christ, vice president of sales for Marianne Richmond, said Richmond's "bright and bold" artwork and her ability "to make a great emotional connection with her readers" really differentiates her work. He pointed to customers' heartwarming testimonials as "one of the main things that excites us about coming to work every day."

ToyDirectory Product ID#: 10112

(added 11/15/2006)

.

AD
---







An emotionally engaging cat has a remarkable feature that attracts little creatures. "Purrlonia's Lullaby" is a timeless and universal story about the need to connect, respect and protect in order to survive and thrive and live in harmony.
— Author Debby Carman, founder of Faux Paw Productions, told TDmonthly the company's books are "very age-appropriate for early listeners. From the first time a child starts to hear words or starts to assemble sound, rhymes resonate." The line's quality values and inspiring messages about "hope and life lessons, participating [and] friendship" are complemented by colorful illustrations and "distinctive and fresh new characters."

ToyDirectory Product ID#: 10392

(added 12/4/2006)

.

AD
---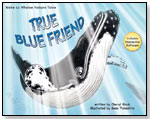 Wholesale Price: (Log in to view)





This series of illustrated storybooks with interactive CD-ROMs teaches the science behind imaginative stories of a little spider's colorful web and a young whale's rescue. The companion CD uses a variety of
activities, photos and video to introduce kids to the fascinating worlds of spiders or whales. Children mix colors, compare spiders with insects, catch flies, watch whales leap and dive, hear a whale song, or
put together puzzles. Printable activities in math, reading and science are included. This series won a 2007 Teachers' Choice Award for the Family. And "True Blue Friend" won a Learning Magazine Teachers' Choice Award for 2007.
— President Cheryl Block noted that her company has integrated the tangible quality of books with technology. Children begin with the story, use the computer as a tool, and then use printable activity pages for hands-on activity.

ToyDirectory Product ID#: 8804

(added 7/28/2006)

.

AD
---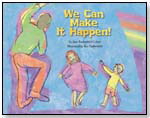 MSRP: $14.95

Age Range: 5 and upLaunch Date: December 2006Gender: Boys And Girls





Written by Jane Taubenfeld Cohen and illustrated by Bea Taubenfeld, "We Can Make It Happen!" follows the life, illness and death of a beloved friend, father and sibling whose engagement with the world helps inspire those he knew even after he's gone. Launch date: December 2006.
— "I promised him before he died that somehow I would get his message of hope out there," publisher Robert Kurkela told TDmonthly of his friend David Taubenfeld, about whom the not-for-profit book is written. The book displays a humanistic theme and lends itself to sensitivity, unlike "typical run-of-the-mill children's books," he said.

ToyDirectory Product ID#: 9557

(added 10/3/2006)

.

AD
---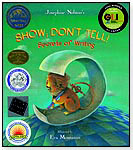 MSRP: $24.95

Age Range: 7 and upLaunch Date: January 2004Gender: Boys And Girls





This book reveals sweeping, truly visionary writing strategies through sound grammar tips; tactile, interactive sense prompts; and graphic spreads. Launch date: 2004.
— This book presents "a grammar-based strategy that absolutely works all the time across the board for fiction and non-fiction. It has been a real surprise to people in the writing world," author Josephine Nobisso told TDmonthly, noting the book's six awards. It gives parents "a real tool for shooting their children ahead in writing," she added.

ToyDirectory Product ID#: 9745

(added 10/24/2006)

.

AD
---

Writer's Bio:
Julie L. Jones has written articles for both newspapers and magazines. Before joining the staff of TDmonthly Magazine, she worked as a communications writer and provided editorial support for a market research company.
Read more articles by this author
THIS BANNER IS AN AD:
---
---