---
Innovations of 2006
Toymakers Talk About What Made Their Toys Different
Described by Trikke as "skiing with handlebars," the 34-pound Skki is easier than skiing or snowboarding.

TD

monthly Magazine asked toy manufacturers about their most notable and innovative toys from 2006. According to their responses, products implementing music, media and outdoor fun were among the most remarkable products that graced toy shelves last year.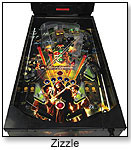 Zizzle, a manufacturer renowned for its innovative electronic products, introduced a series of arcade pinball machines, with popular themes from Pirates of the Caribbean to the princesses of Disney.

"At two thirds the size [of a conventional pinball machine], and one tenth the price," Scott Goldberg told

TD

monthly, "it's truly a fascinating and innovative item.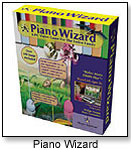 On a musical note, Nooboo Symphonic Stacker by Manhattan Toy (ToyDirectory) struck a chord with toddlers and infants, teaching them valuable new skills and enhancing their senses.

Allegro Rainbow's Piano Wizard was also playing an innovative tune in 2006.

"Piano Wizard utilizes the most intuitive and revolutionary approach to teaching music to ever come along," Brian Metcalf of Allegro Rainbow told

TD

monthly. Using the Piano Wizard 4 Step Method, anyone can learn to play piano in a matter of minutes, he said.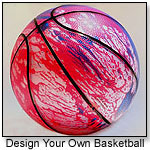 Not all innovations require batteries or electrical outlets. 2006 saw a number of advancements in outdoor toys, including a new and improved basketball design kit by Design Your Own.

"Our kits cross multiple product categories — arts and crafts, creative activities, sporting goods, and outdoor play," Nicole Shum told

TD

monthly about Design Your Own's latest product in their sports craft line.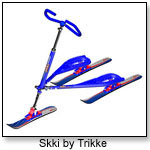 Trikke Tech is also taking innovation outdoors. To the slopes, to be exact. Skki, a human-powered ski and scooter hybrid, is great fun for kids and adults alike. Described by Trikke as "skiing with handlebars," the 34-pound Skki is easier than skiing or snowboarding.

Here are some of the other toys with a twist from 2006:







.

AD
---






Children of all ages are mesmerized by the aerial acrobatics of planes, helicopters and aerial rescue crews. With the Command Force Micro Chopper Patrol, they can engage in rescue missions of their own. The tethered chopper rests on its helipad along a 12" base. Separate flight control levers for throttle and pitch allow precision flight movements up, down, forward and backward 360°. The Command Force Micro Chopper Patrol comes with two supply crates that a skilled pilot can pick up with the helicopter's retractable grappling hook and return to the helipad to complete the rescue. "We've taken a classic toy concept and updated it with realistic details and features for a new generation of kids," said Jasman Toys Vice President Brian Bonnett. "Our licensed Chopper Patrols use actual sounds from real helicopters — the Super Cobra makes a thumping rotor sound, and the Apache makes the more whiny engine sound of the real-life version.

.

AD
---






.

AD
---






.

AD
---






Skate Ranger is America's latest super-hero. This unique remote-controlled action-figure toy follows in the exciting and enormously successful tradition of Superman, Batman, Spider Man, and the Mighty Morphin Power Rangers. This roller-blading, body-gyrating, dare-devil action figure is great for kids aged from 4 to 12. According to Jonatan Domatov of Skate Ranger Action Figures, "Kids love it." Launch date: 2006.

.

AD
---






Zizzle Arcade Floor Pinball has a stylized look of a real arcade pinball machine. Two players can compete for a high score, playing on a wood cabinet that houses a colorful bold playfield design that includes arcade pinball features, such as pop bumpers, spinners, solenoid controlled flippers, multilevel ramps, led lighting, roll-thru lanes, wire ball guides, backlit LCD scoring, slingshot kickers, targets, tilt and more. The machine truly comes to life with real sound effects and independent flipper buttons that control all the wild pinball fun.

.

AD
---






.

AD
---






.

AD
---






The Barbie Jam With Me Karaoke Guitar looks and plays just like a real electric guitar. It comes with three top hit songs included on a cartridge and a karaoke microphone so girls can sing along with their favorite pop hits. There's even a dock for her iPod nano so she can jam to her own MP3s. The free-play option and the automatic "Jammin" chords let kids rock out, while the pulsing lights, working whammy bar and microphone add to the rockin' fun. It also includes a line-in jack for other audio sources. Launch date: 2006.

.

AD
---






Piano Wizard Premier combines the fun of a video game with the fundamentals of piano lessons. That means children can sit up to a keyboard today and play anything from Bach to Bon Jovi. What once felt like practice now feels like play. Children can choose from four different fantasy worlds to play in. They can change the speed, the instrument sounds, the skill level and more. And in addition to the MIDI songs that come standard with Piano Wizard Premier, thousands more can be downloaded from Internet libraries. The software can be sold with or without the keyboard. According to Allegro Rainbow's Brian Metcalfe, "The Piano Wizard Method teaches anyone to easily play piano in 4 steps. With Piano Wizard, the child is playing the piano the instant the game is started. They learn intuitively to hit the right note at the right time." Allegro is planning on releasing the highly anticipated Guitar Wizard. Launch date: 2003.

.

AD
---






.

AD
---






.

AD
---






.

AD
---






Put on your shoes and become a superstar athlete, a daring mountaineer or an adventurous pirate. "My Shoes Take Me Where I Want to Go" celebrates the beloved relationship between kids and their ... shoes. Fun and easy-to-read, this lyrical story invites children on a playful journey through the imagination, simply by donning a favorite pair of shoes. Bold, colorful artwork depicts intriguing "what if I could be..." scenarios, giving children plenty to dream about. "My Shoes Take Me Where I Want to Go" turns the everyday routine of putting on one's shoes into an imaginative experience. Any child can relate to and see themselves in the role of each character throughout the story, Colleen Niznik of Marianne Richmond Studios said. Launch date: January 2006.

.

AD
---






.

AD
---






Part of the Design Your Own sports craft kit line, the Design Your Own Real Basketball Kit combines art and athletics in a unique and unprecedented way. The kit features a real, youth-sized basketball; an air pump and needle; six specially designed, permanent, double-tipped, colored markers; and an instruction sheet. Kids inflate the basketball, then customize it with their own special design. Kids can take their real, personalized basketball out on the court for practice and play. The DYO Real Basketball Kit is the only craft kit that meets the needs of both artists and athletes, fostering creativity and commitment. It truly is a one-of-a-kind product. Nicole Shum of Design Your Own stressed the multi-market value and distinctive appeal of the DYO Real Basketball Kit. She told TDmonthly, "Our kits cross multiple product categories: arts and crafts, creative activities, sporting goods, and outdoor play. Ours are the only arts and crafts kits that feature real sports equipment." Launch date: August 2006.

.

AD
---






Wunderwagon Jr. is a handcrafted wooden wagon that excites the imaginations of children and adults alike. The unique ladybug design provides safe and fun transportation that kids love. Grown-ups appreciate the high-quality materials, smooth ride, and extra-long handle for comfortable pulling. "Besides its unique body style, the Wunderwagon Jr.'s handcrafted materials, front caster wheels, and larger rear wheels give this wagon an extra-smooth, comfortable ride," said Jack Heller of Wunderworks of America LLC. "Its compact design," he continued, "makes it easy to transport and use in any type of environment." Launch date: 2006.

.

AD
---






.

AD
---






.

AD
---






.

AD
---






.

AD
---






.

AD
---






.

AD
---






.

AD
---






.

AD
---
THIS BANNER IS AN AD:
---
---