Tools:








Hollywood ToyBoy: Walt Goes Wild
New Disney Takes the Offbeat Mainstream
"Look for urban vinyl toys, slick weird items and lots of vigorous tie-ins to burger joints."

"Get thee to a toy store!" I yell at my assistant as she brings me my mocha latte. "I can't keep track of all of this."

"This" is the latest list of new execs at the Walt Disney Co. In the TV realm, it's a uniformly good-looking group of young people who were put in "executiveship" this round. They listen to the latest music and are altogether Saab-driving hip.

"HIP" OR MISS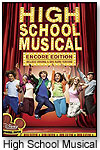 And "hip" is the key word at Disney. Animation is going to be "hip." Live-action is going to be "hip." Cool music personalities (from Jim Steinman to the Flaming Lips) and weird underground artists who usually live in dark, abandoned warehouses and only come out at night, will be working with the Dis.

"I get a chance to work with all the people I've always admired artistically," said a honcho as she tossed her hair back like a shampoo-commercial model and then proceeded to show me the latest artwork. "No one's expecting this kind of stuff from us."

It's gonna be strange, so look for urban vinyl toys, slick weird items and lots of vigorous tie-ins to burger joints.

ACTION FROM THE ORIENT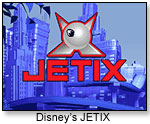 There's also the whole Jetix thing. In 2008, Disney's revamping its Jetix Channel format, and action adventure will hit fast, hard and with much Japanese homage. Disney's done action well in the past with a comedy twist ("Duck Tales" and "Tale Spin"), but the trick is where action is going in the future.

With an over-caffeinated smile, a friendly story boarder wearing an "I Shot JR" T-shirt shared some thoughts: "It's Johnny Quest seen through post-modern, trans-21st-century eyes. And it rocks."

That means it should be interesting and different … with lots of action. Look for one standout to lead the way, toy-wise, but until that bellwether breaks through, it will be hit-and-miss.

BUT CUTE'S STILL IN

And the live action? It'll be High School Musical-esque with more of a Green Day feel, or so assured a director who's shooting the stuff: "I did a lot of music videos, which came in handy. Think The Monkees meet Chris Isaaks in tone, but with cute kids."

So, to recap: hip, strange, post-modern and punk, but cute. That should lead the Disney merchandising machine on a merry chase. There will be lots of toys, but will there be a stand-out show to tie them together? Disney always finds a way, and my money's on the really avant-garde comedy stuff. Spanish Inquisition, perhaps? Nobody expects the Spanish Inquisition …
Catalog Request Form
Writer's Bio:
Mark Zaslove is an entertainment industry veteran in developing content (writing, directing and producing television and feature films) for the major studios, including Disney, Universal and Warner Bros. A two-time Emmy Award winner for writing and recipient of the Humanitas Prize (for writing uplifting human values in television and movies), Mark is also Head of Content Development for Nice Entertainment.
Read more articles by this author
THIS BANNER IS AN AD:
---
---