Tools:








Be-Tweens Find Common Ground
Games and Crafts Capture Elusive Age Group
"You have 9-year-olds that are 9-year-olds, and then you have 9-year-olds that are 18-year-olds." — Jude Larene, Izilla Toys

With additional reporting by Virginia Davis, Dennis Furlan and Christine Lebednik

The question of what tweens want has baffled retailers and manufacturers since the term's introduction in the early 1980s. And many of the 54 specialty retailers recently surveyed by

TD

monthly Magazine pegged the age group as difficult to analyze. Gender-specific toys are important, they revealed, but Webkinz by Ganz, Klutz and Uglydolls are popular across the board (see

TD

monthly's Top-10 Most-Wanted Toys for Boys and Toys for Girls).

WHAT'S NEW

The Rubik's Revolution from Techno Source, a twist on the traditional cube launched at Toy Fair 2007, has proven to be a best seller for Lisa Mayfair, manager of Groovy Girls in Tempe, Ariz.

WHAT'S SELLING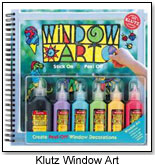 For both girls and boys, ages 8 to 12, Webkinz, Klutz Crafts and Uglydolls were praised as reliable best sellers by multiple retailers. Thirteen of 54 specialty retailers named arts and crafts kits from Alex as their most popular tween item.

"I don't do a lot for that age group unless they're artistic. I have a lot of crafts," Marilyn Sipila, owner of Toys Etc. in Poulsbo, Wash., told

TD

monthly. "Anything that is basically paint and decoration sells."

Other than the artsy side, traditional and electronic games are always favorites, retailers said, expecially since grandparents like to give them as gifts.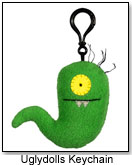 Jude Larene, owner of Izilla Toys in Seattle, said he's been selling a lot of Carcassonne from Rio Grande and Settlers of Catan from Mayfair, though sales for tweens can be tricky.

"That's one of those areas where in general it's just hard to know. You have 9-year-olds that are 9-year-olds, and then you have 9-year-olds that are 18-year-olds," he said.

The Jewel of Truth board game from International Playthings was mentioned by Cathy Foland, manager of Imagination Station in St. Fenton, Mich., as the Christmas gift for the upcoming season.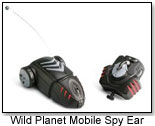 Patti Tepper-Rasmussen, owner of Learning Tree Toys in Oklahoma City, Okla., informed

TD

monthly that Virtual Football and Virtual Baseball from Small World Toys are among her best-selling tween items.

Wild Planet Spy Gear was recommended by Deb Necker, owner of Necker's in Simsbury, Conn. And continuing in the vein of popular pirate toys is Maxim Venture Pirate Ship, already a favorite for Candace Gooch, owner of At Once All Agog in Limerick, Maine.

WHAT TO MAKE OF IT

Speciality retailers tend to disgree on how much tweeners' tastes diverge according to gender. But they do tend to come together in the areas of plush, interactive and craft/activity toys. Check out some tween options below:







Active Edge Extreme Virtual Distance Football tells you how far you've thrown the ball. The football has a digital LCD readout on it that displays the distance thrown in yards. Super grip texture and durable foam construction are just like a real football.

.

AD
---






.

AD
---






.

AD
---






.

AD
---






When the players expose their innermost secrets, the magic jewel of truth will reveal the winner's future. How it works: the magical crystal points to a player's colored jewel. This player then reveals a secret (a like or dislike), while other players try to guess what he or she will say. If the answers match, players earn fortune cards. The first to win five different fortune cards wins.

.

AD
---






.

AD
---






.

AD
---






.

AD
---






.

AD
---






.

AD
---






This colorful turkey is ready for Thanksgiving. When kids purchase a Shining Stars friend, they can log onto the Shining Stars website and use the secret code inside the plush's hangtag to register and name a star with the International Star Registry. Children can print a star certificate that gives the exact location of the star, and the site also offers fun games and activities. Launch date: September 15, 2007.

.

AD
---
Catalog Request Form
THIS BANNER IS AN AD:
---
---