Tools:








TDmonthly's Book Expert
One Educated Bookworm's Opinion
If you want to know which books to sell in your toy store, find out what the kids have to say. Each month, children's book author Amy Downing reads new titles to children, gives her educated opinion on positioning and sales to

TD

monthly Magazine readers, and rates them with 1 to 5

TD

s (for

TD

monthly!), with "5" as the highest rating.

This month, she goes fishing, spends some time with Mother Goose, sees life through a Rat's eyes, and more.

Title: Ziba Came on a Boat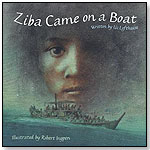 Author: Liz Lofthouse
Illustrator: Robert Ingpen
Publisher: KANE/MILLER BOOK PUBLISHERS
Gender: Boys and Girls
Age: 7 to 12
MSRP: $15.95



TD

monthly rating:





What It Is: This nonfiction storybook tells the tale of a little girl who escapes with her mother from war-torn Afghanistan. As the story is told, Ziba and her mother are on a large boat headed for freedom.

Why You Should Carry It: A combination of simple text and beautiful illustrations makes this a book most children and grown-ups could share together. "Ziba Came on a Boat" is a wonderful educational tool for children to learn about kids in different countries. Also, Robert Ingpen is one of Australia's best-loved artists and has won many awards for his illustrations, including one of the most coveted honors — the Hans Christian Andersen Medal — for his longtime contribution to children's books.

What Kids Think: One child was hesitant to pick this up because the cover looked scary. After reading it, though, he wanted to hear more about Ziba. The group of children I read it to had a difficult time understanding the change in narration, which switched back and forth between Ziba's past in Afghanistan and her present time on the boat.


---
Title: Rabbit's Gift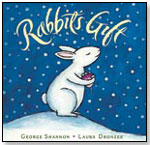 Author: George Shannon
Illustrator: Laura Dronzek
Publisher: HARCOURT
Gender: Boys and Girls
Age: 4 and up
MSRP: $16.00



TD

monthly rating:





What It Is: This charming storybook follows Rabbit as the gift he gives to one friend gets passed on and on. "Rabbit's Gift" is based on a centuries-old folktale. Versions have been found in China, Japan, France and Spain.

Why You Should Carry It: "Rabbit's Gift" would make a beautiful present for any youngster. The message is strong, and the art is simple and sweet. This is the third book collaboration for the author and illustrator. Their first was a Charlotte Zolotow Award Honor Book, "Tippy-Toe Chick, Go!" Their second, "White Is for Blueberry," is an ALA Notable Children's Book.

What Kids Think: "Rabbit's Gift" was a group favorite. The art especially appealed to little ones 5 and under.

---
Title: Mother Goose Numbers on the Loose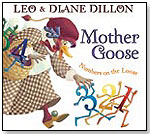 Author/Illustrator: Leo and Diane Dillon
Publisher: HARCOURT
Gender: Boys and Girls
Age: 3 and up
MSRP: $17.00



TD

monthly rating:





What It Is: This beautifully illustrated picture book offers Mother Goose fans quirky rhymes — both the well-loved and the more obscure. The connecting thread of each poem? They all have numbers in them.

Why You Should Carry It: While Mother Goose rhymes have been compiled and illustrated in countless ways, this selection offers a clearly different angle. The art, which is quite sophisticated, especially stands out as original. The illustrators have won numerous awards, including two Caldecott Medals and five Coretta Scott King Illustrator Awards.

What Kids Think: The illustrations in this title make it a bit too grown-up for the typical Mother Goose audience.

---
Title: Could You? Would You? A Book to Tickle Your Imagination
A

uthor/Illustrator: Trudy White
Publisher: KANE/MILLER BOOK PUBLISHERS
Gender: Boys and Girls
Age: 7 to 12
MSRP: $12.95



TD

monthly rating:





What It Is: "Could You? Would You?" is a whimsical book for mid-graders to read through with their friends. It asks a variety of open-ended questions to spark conversation that will reveal more about a person.

Why You Should Carry It: This is a perfect title for teachers or any other leader of children. "What makes you smile?" "How did your mom get to school when she was a girl?" "What special thing will you keep when you are old?" These are just a few of the questions that adults can use to get their kids talking. This book would also be fun for older kids to pull out at a gathering and read through themselves.

What Kids Think: Most of the kids, all over 7 years old, liked answering the questions. The simple line drawings didn't warrant much attention, though.

---
Title: The Short and Incredibly Happy Life of Riley


Author/Illustrator: Colin Thompson and Amy Lissiat
Publisher: KANE/MILLER BOOK PUBLISHERS
Gender: Boys and Girls
Age: 7 and up
Price: $15.95



TD

monthly rating:





What It Is: This creative picture book tells the story of a rat named Riley. Throughout, Riley's life is compared to a human's, and by all accounts, Riley is the happier. For instance, Riley is perfectly content eating fruit and an occasional slug, while a human craves "double-fudge-chocolate-caviar-sausage-gourmet-jumbo-size-baby
-cow-sheep-chicken-with-extra-thick-whipped-cream-and-msg
-sauce-burgers."

Why You Should Carry It: The message of "Riley" is that people need to be more content with themselves and with their lives. It goes against every magazine and TV show that shouts "Have more toys," "Be smarter," "Make more money!" or "Be prettier (or thinner or taller or shorter)!" It makes a wonderful gift for any age, but will be enjoyed particularly by grown-ups. This book was also voted Picture Book of the Year by the Children's Book Council of Australia.

What Kids Think: The children, ages 5 through 10, thoroughly enjoyed the text. It was funny, clever and true. Some of the illustrations incorporated famous works of art, such as the Mona Lisa and Vincent Van Gogh's self-portrait, which the children recognized.
Catalog Request Form

Writer's Bio:
Amy Downing has been in children's book publishing for more than 15 years. As the editorial director of a small juvenile publishing house in Los Angeles, she has developed hundreds of titles for trade, mass market, book clubs and fairs. She is also the author of more than 20 books for children, ranging from picture books to nonfiction titles for the library market.
Read more articles by this author
THIS BANNER IS AN AD:
---
---