---
Specialty Items for your Specialty Store
Unique Products and Specials from Select Vendors
Find some last-minute ideas for your retail store from our list of select vendors below. Many of the following new and notable products have special discounts*, so let the vendors know you found them on TDmonthly Magazine!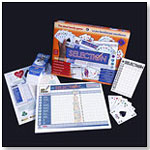 Selection by 5º DIMENSION INTERNATIONAL
Introducing the 5º Dimension Playing Card Game, the Reinvented Playing Card Game. A fifth suit called "The Stars", every suit has its own color (Spades are black, Clubs are green, Diamonds are yellow, Hearts are red and Stars are blue), the Number One card is back (always the weakest) and we still have the Ace whose symbol has been enlarged (always the strongest), a new face card: The Princess (its position in the sequence is between the Jack and the Queen), and the deck features 5 different Jokers associated with every suit. The 5D deck totals 80 cards, which allows for playing all traditional card games while multiplying the variations. Several new games have been created, including Selection. Selectioncan be played with 1 to 7 players. Players have to select hands that match the categories on the playing sheet. The game takes about 25 minutes to play.

Watch video

The TOYDIRECTORY Super Promotion
Order the starting kit: 20% off, free sample included, no transportation fees and guaranteed sales.

12 card decks - regular price $3.50 ($42), your price: only $3.00
12 display packages - regular price $5.75 ($69), your price: only $5.00
11 Selection games¹ - regular price $11.50 ($126), your price: only $10.00
¹12 Selection games will be delivered, one is used as a sample

The full order for only $199, no taxes and no transportation fees.
(Cheque or credit card)

All reorders in 2009 will be at the same conditions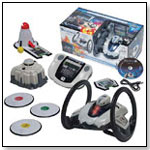 Roboni-i Programmable Gaming Robot by ROBONICA
The Roboni-i features a programmable, remote-controlled robot that is equipped with sensors so it is aware of its environment. It is created especially for gaming and can function alongside other robots. The Starter Pack includes one Roboni-i robot, a remote controller, an infrared pod, a ball scoop, an electronic-game accessory, two electronic-game tags, an electronic ball, instructions, a USB cable, computer software, and five action games with remote-control reference cards.

Watch videos of Roboni-i:
Roboni YouTube Channel
YouTube Video

See what the press are saying:
SERVO Magazine
LA Times
PC World
Engadget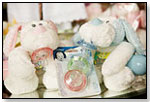 Pacipalz Teether by PACIPALZ
Mom and Dad are you tired of loosing that pacifier? Check out Pacipalz!

No More Lost, Dropped or Dirty Pacifiers, Its Pacipalz to the Rescue!

Pacipalz are soft, plush stuffed animals that can hold a pacifier,bottle and teether creating enjoyment for your infant and lending an extra hand to the parent. This soft stuffed light weight animal comfortably rests on the baby's chest, allowing your baby easy access to the pacifier. Instead of the parent holding the pacifier in place, let Pacipalz hold it.

Pacipalz is the "Love-me, Hug-me, Snuggle-me Pacifier your Baby will love". It is completely machine washable and dryer safe.

Watch videos:
TDmonthly Video
Pacipalz Video

Read Review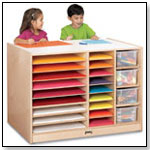 Jonti-Craft Lockable Paper Island by JONTI-CRAFT INC.
This mobile island organizes three popular sizes of construction paper, five reams of 9" x 12", nine reams of 12" x 18" and one ream of 18" x 24" paper. It secures paint behind a lockable door and features an E-Z to clean, white laminate worktop. Keys and four clear cubbie trays are included. The unite measures 39.5" W x 29" D x 29.5" H and boasts KYDZSafe® edges, KYDZTuff® finish and KYDZStrong® construction. It is mobile and caster mounted with a lifetime warranty. The island "provides a mobile place for art, including a work surface, plenty of storage and a lockable/secure area," Nick Schwarz, VP of marketing for Jonti-Craft, told TDmonthly.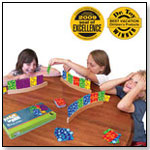 Patchwork™ by KNIGHTWEAVER GAMES
Patchwork is a fast-paced logic game for two to five players designed to build logic, memory and patterning skills in a fun setting. Players trade colorful, two-sided cards between elegant wood racks to create sets, or steal them from each other. Game play takes 20 to 30 minutes. "The game employs a totally unique game mechanic that is easy to learn, fun to play and teach[es] logic, memory and sequencing skills," Daniel Weaver, founder of Knightweaver Games, told TDmonthly.

Watch Video

Awards:
2009 Dr. Toy Best Vacation Children's Products
2009 Outstanding Products iParenting Media Award
2009 Seal of Excellence for Kid's Strategy Game from Creative Child Magazine


Special Offer:
Knightweaver Games is happy to allow TDmonthly readers to chose from 1 of the following promotions valid up through 12/31/09:

A) Free shipping with credit card pre-pay.
-OR-
B) No payments due until 1/5/2010.
-OR-
C) 5% off your order with Net 30 terms.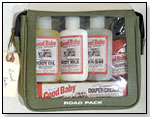 Skincare Road Pack by MAYRON'S GOOD BABY NATURAL SKINCARE
Babies and their folks on the go can all have smooth, supple skin thanks to this travel pack of Mayron's Good Baby goods. Developed by Melanie Mayron of thirtysomething and her chemist Dad, the included 2-oz. sizes of Cheek Balm, Barrier and Diaper Creme, Body Oil, Body Mik and Body Wash are all full of natural ingredients such as essential oils and vitamins. These products are never tested on animals; they're tested on actress's babies! A portion of the profits go toward women's health research.

Watch video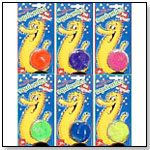 Squirmles The Magical Pet by NOWSTALGIC TOYS INC.
Squirmles are incredible toy puppets who'll wiggle, jump, and squirm their way into everyone's hearts. All Squirmles Pets are packed in their own colorful sealed packages and come with their own storage/carrying cases for when not in use. Packaged, Tied, and Ready to Play.

Watch videos:
TDmonthly Video
http://magicalpets.com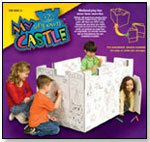 My Very Own Castle™ by PHARMTEC CORPORATION
Medieval play has never been more fun. Children can play as prince or princess, queen or king, and even pirate with their own huge castle. My Very Own Castle™ is a single-piece, cardboard castle that is pre-assembled and can quickly expanded for play and folded up for storage when not in use. The castle features a bright white interior and exterior for coloring fun, as well as doors and windows. Fully expanded, the playhouse measures 44" long, 28" wide, and 28.5" tall. Made in the USA.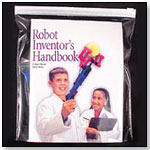 The Robot Inventor's Workshop Kit (99102) by ROBOTICS AND THINGS
The Robot Inventor's Workshop Kit is ideal for Elementary and Middle School aged Children - The Kit is packaged in a Kid-Friendly Heavy-Duty PVC Zipper Bag (20 x 22 x 4 cm) for E-Z Storage of ROBOTIX Motor, Controller, Parts & Handbook. The Handbook is bound professionally and printed with 4-Color Cover and Black & White Pages consisting of Schematics and Drawings for Assembly. The 23-Parts include a newly produced Black High-Speed Motor with White Drive Gear with better torque and speed, a newly produced 1-Switch Controller (Black Case, Black Switch and Black Cable) with Easy-Opening Clip, the Arms (50mm & 100mm) in 2-different colors plus the Male-Female 12.5mm, Male-Male 12.5mm and Elbow Connectors that are ALL in Black. The MSRP on our site is US$34.99 plus Shipment.

Special Offer:
This ROBOTICS Educational Learning Kit and other ROBOTIX Sets, Kits, Parts and Materials are available for the TOYDIRECTORY OCTOBER PROMOTION with Discounts at all Levels of Bulk Quantity Purchase and are ready for shipment.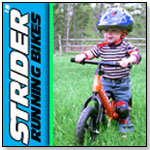 Strider Running Bike by STRIDER SPORTS INTERNATIONAL INC.
Designed for children, ages 1 - 5, the Strider™ running bike is lightweight, easy to control, and features an adjustable seat and handlebars to accommodate a growing child. Most importantly, the Strider teaches your child balance, coordination, develops glittering confidence, and provides you and them with more mobility.

The Strider is steady, stable, and safe. At the first feeling of instability your child will instinctively place his feet securely on the ground. There are no "tricycle tip-overs" or "training-wheel wobbles" that stir-up a fear, hesitancy, or dislike of bike riding.

Buy a Strider and give your child a safe, confident, bike riding experience.

Special Offer:
Buy 12 bikes at reg. price of $53, get all bikes shipped for FREE.
Plus get a Point Of Sale Marketing Kit valued at $19.00 for FREE.

Marketing Kit includes a bike display stand, DVD, 100 full-color product postcards, and a quick release lever for a demo bike.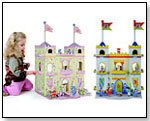 Play Castles by TEAMSON DESIGN CORPORATION
The Teamson Design Play Castles are the newest design of play time that your children will love! Each Castle is very easy to assemble (no tools required!) and comes complete with figurines and furniture! The swivel base ensures that where ever they are, the will have full access to their play area with its high quality designs and its hand crafted structure.

Watch Video

Special Offer:
4% off of 400, 5% off of 500, and 6% off of 600. Orders above 1,500 enjoys free shipping (to the continental U.S.)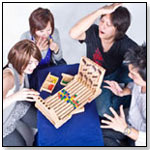 Rapid 4® More by UNCLE SKUNKLE TOYS, INC.
Available in wood only, Rapid 4 More® adds more excitement and strategy to the fast-paced game of Rapid 4, with the addition of an entirely new, large playing surface. Play both sides of the board in your pursuit to grasp victory while foiling your friends along the way. Rapid 4 More also allows up to 4 players, extending the level of zany enjoyment to all involved.

Read Review

Wholesales for $39.90.

Special Offer:
Log in to uncleskunkle.com and use the code "fungames" and receive an additional 5% savings.
Username is "Wooden" and password is "toys".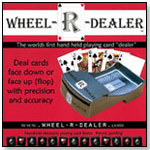 Wheel-R-Dealer by WHEEL-R-DEALER
The world's first and only hand held electronic playing card dealer. "It's the Wheel that Deals".

Deals playing cards with precision and accuracy. Promotes fair play since you can only deal the top card, especially in table games like poker and bridge. It's FUN and EASY to use. From the age of 6 to 96 everyone loves using the Wheel-R-Dealer.

Watch Video

Special Offer:
Get your holiday orders in before Nov. 27th, 2009 and we will pay for shipping on orders over 100 units. MOQ is 50 units and we can deliver within 10 business days. Orders over 1000 units please contact us to discuss requirements.

Promo Code: GIFT2009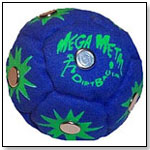 Mega Metal Dirtbag® by FLYING CLIPPER
The Mega Metal Dirtbag® is a one of a kind footbag. Not only does this one have miniature steel ball bearings for a filler but each panel of the Mega Metal has a metal stud affixed to it. Talk about Heavy Metal.

FLYING CLIPPER offers same day or next day shipping options usually shipping via UPS ground. A minimum order consists of 24 Dirtbags® in any combination of styles. We offer a free Dirtbag® graphic display container with each minimum order. Ready to hang packaging is also available upon request. We ship via US mail for international customers.

Mention TOYDIRECTORY for discount.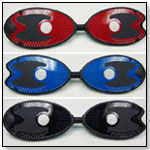 Shred Sled by THE SHRED SLED
This 4-wheel, dual-deck carve board makes it smoother and easier to start carving up the streets. Its fun and much easier to control than older 2-wheel generation boards. The 4-80mm polyurethane wheels and ABEC-5 Bearings are smoother and stronger and rarely need to be replaced. Due to the inline wheels, the Shred Sled offers the feel of snowboarding while skateboarding.

Watch Video

Read Review

Testimonials

Special Offer:
Buy 3 Shred Sleds and get the 4th free - a $60 value - only while supplies last. We are reordering quite well with our current retailers and will be out of inventory soon. Act fast to get some shred sleds for the holiday selling season.






*Discounts may be limited, may require certain conditions to be met, and are subject to change without notice.
THIS BANNER IS AN AD:
---
---