Your store is no doubt stocked and ready for the holiday rush leading up to Christmas day. But should you run low or have room to test exciting new products, we've gathered some newer entrants in the toy and juvenile products markets. You never know ... something fresh for your customers now could very well become a store favorite in the new year!
See selections by category below, or search the full list here. See also: "Top-26 Most-Wanted Holiday Toys"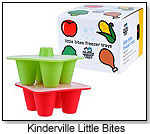 Kinderville has developed a safe and eye-catching way to store tots' "little bites," and Rooware has a plant-based solution for serving them up! Ringley Natural Teething Toys get kids chewing, too, and on safe, natural materials.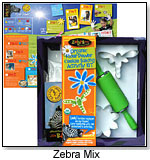 See more eco-friendly gifts.
Families may want to test their design sense with projects from Fashion Angels, or stir up some fun in the kitchen with an organic baking kit from Zebra Mix. See more arts and crafts.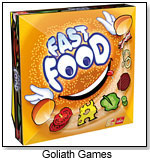 Circle Out! challenges players' visual memory skills and Goliath Games takes a trip through the drive-through with Fast Food. See more games.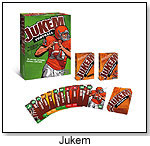 Kids can turn the dining room table into a field with a game of Jukem Football from Flying Pig Games, and parents can make sure their little ones are toted in style with a Sprout Shell infant carrier cover. See more American-made gifts.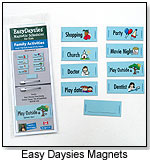 Easy Daysies aims to put kids (and parents!) on that schedule they've been resisting, Curious Chef rolls out the dough with kid-sized kitchen utensils, and Math Tutor DVD pairs counting with classical music. See more educational gifts.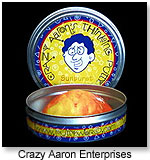 Crazy Aaron Enterprises puts brains to work with its Thinking Putty, and physics and astronomy spend some time on the softer side with The Particle Zoo's collection of plush particles. See more science and nature toys.