Dorel Juvenile Recalls Bassinets for Suffocation Risk. December 30, 2009 — The U.S. Consumer Product Safety Commission, in cooperation with Dorel Juvenile Group, has announced a voluntary recall of about 213,000 Safety 1st Disney Care Center™ Play Yards and Eddie Bauer Complete Care Play Yards because the metal support bars at the base can come out of their sleeves and create an uneven surface that could put children in danger of suffocation or asphyxiation while sleeping. No injuries have been reported. The five models of play yards affected retailed at Target, Wal-Mart, Kmart, Sears and Babies "R" Us from January 2007 through October 2009 for $100 to $130. Consumers should contact Dorel Juvenile Group at 866-762-2166 for a free repair kit.


Kendamaspot Recalls Wooden Toys for Lead Paint. December 30, 2009 — The U.S. Consumer Product Safety Commission, in cooperation with Kendamaspot LLC, has announced a voluntary recall of about 300 Wooden Skill Ball Toys because the surface paint on the ball has excessive levels of lead. Versions with both red and green balls are included in the recall, and retailed online and at cultural fairs in Washington state from July 2008 through April 2009 for about $20. Consumers can contact Kendamaspot at 866-903-7795 for a free replacement ball.

Hide-N-Seek Hayley Inventors Sue Jakks Pacific. December 29, 2009 — Mother-daughter team Cindy Reichman and Shelly Conte of Fresno, Calif., have filed a lawsuit against Jakks Pacific for $100 million in damages, alleging patent infringement, trade secret misappropriation and unfair competition relating to a doll the pair created and sold years ago. Reichman and Conte believe Jakks stole their concept for Hide-N-Seek Hayley, a doll with a walkie-talkie device that gave clues to its location and was sold at Toys "R" Us in 2005, and applied it to Play Along Toys Hide 'N Seek Care Bear that hit the market the next year. The women neglected to file a suit last year after an attorney told them their case wouldn't hold up, the Fresno Bee reported.

RC2 Fined $1.25 Million for Lead-Paint Violation. December 29, 2009 — RC2 Corp. will pay a $1.25 million fine as penalty for importing and selling lead-tainted toys that led to a recall of popular Thomas & Friends Wooden Railway items in 2007. The company came to an agreement on the settlement with the U.S. Consumer Product Safety Commission on Monday, yet denies that it knowingly broke federal toy safety regulations, reported the Chicago Tribune.

comScore Reports Significant Web Traffic in November. December 29, 2009 — Online sales grew 10 percent last month, compared to a year earlier, while traffic to toy, electronics, and department store websites all increased by more than 30 percent from October to November, Dow Jones Newswires reported from comScore. Wal-Mart and Target experienced 46.2 million visitors and 38.8 million visitors, respectively, while Toys "R" Us came in at 14.8 million visitors — an 82-percent increase over October. Visitors to Lego Group, Walt Disney and American Girl sites reached 3.8 million, 2.6 million, and 1.9 million, respectively.


November Toy Exports Fell 9% in South China. December 28, 2009 — Rising costs, trade regulations and weak demand from overseas brought down toy exports from China's Guangdong Province by 9.2 percent in November (at $450 million), compared to the same period last year. China Knowledge reported that toy exports to the United States, European Union, Hong Kong and Japan each fell by 10 percent or more, while exports to Eastern Europe climbed more than 67 percent.


Playful Program Raises I.Q. in Autism. December 23, 2009 — Very young children with autism gained I.Q. points from a new intensive program that emphasizes playful interactions, reported The New York Times. Forty-eight children with autism, some as young as 18 months, were included in a two-year study. Half were treated with the new program, the Early Start Denver Model (ESDM), and half received a community-based autism intervention. The I.Q.s of children in the ESDM program improved by 18 points, compared with a 4-point improvement in the community-based group. The children in the ESDM group also improved their listening skills. Seven children in the ESDM group subsequently had their diagnosis downgraded from autism to a milder condition, while only one in the control group received a downgraded diagnosis. "This is a developmentally based intervention that really pays a lot of attention to the quality of relationships," explained Sally Rogers, PhD, who developed the ESDM intervention. "This is the first time a play-based interactive model has been tested and found to be successful."


IKEA Recalls LEOPARD Highchairs. December 23, 2009 — The U.S. Consumer Product Safety Commission, in cooperation with IKEA, today announced a voluntary recall of approximately 600 Leopard Highchairs. Consumers should stop using recalled products immediately unless otherwise instructed.The snap locks used to secure the seat to the frame can break and allow the seat and child to drop through the frame, posing a fall hazard to young children. Detached snap locks can pose a choking hazard to young children. IKEA has received 11 reports worldwide of failing snap locks, including one report of a child falling through the frame and suffering bruised legs. In addition, the firm has one report of a child mouthing a detached snap lock. No incidents have been reported in the United States. The high chairs were sold at IKEA stores nationwide from October 2009 through November 2009 for about $60. The frame sold for $40 and the seat for $20. Consumers should immediately stop using the highchairs and return them to any IKEA store for a full refund: Contact IKEA toll-free at (888) 966-4532 anytime, or visit the firm's Web site at www.ikea-usa.com.

Best Booster Seats for Kids. December 23, 2009 — According to The New York Times, The Insurance Institute for Highway Safety has named the Recaro Young Sport booster seat as one of the Best Bets for highway safety. Booster seats are designed for children 40 pounds and over, aged approximately 4 years to 8 years, who have outgrown infant car seats but are not large enough to be secured by adult seat belts. Other safe seats were: Combi Dakota backless/clip, Recaro Young Sport, Recaro Vivo, Maxi-Cosi Rodi XR, Evenflo Big Kid Amp backless/clip, Eddie Bauer Auto Booster, Costo Juvenile Pronto, Britax Frontier and Clek Oobr. Those named as Good Bets were Combi Kobuk backless/clip, Maxi-Cosi Rodi, Evenflo Symphony 65, Britax Parkway SG, Graco TurboBooster SafeSeat Wander, and Graco TurboBooster SafeSeat Sachi.

Weaker Third-Quarter Doesn't Dampen Optimism. December 22, 2009 — Though economic growth in the third quarter was weaker than first reported, analysts are still predicting steady growth in the fourth quarter. According to The New York Times, the slower growth (2.2 percent from July to September, rather than the 2.8 first reported) was attributed to dwindling inventories and dampened business construction. Despite the revision in third-quarter figures, most analysts are predicting steady and stronger growth in 4Q. Optimism was buoyed by a report on Tuesday that showed existing home sales surging 7.4 percent, owing to Americans taking advantage of a tax credit for first-time buyers.

Are Snooty 5th-Avenue Shopkeepers Taking Tips From Toy Store Owners? December 22, 2009 — The normally snobby shopkeepers on stores that line New York's Fifth Avenue are greeting baffled customers with glasses of champagne and are encouraging staff to be helpful and friendly, reported The New York Times. Economic queasiness has apparently triggered this unusual strategy. Perhaps the owners have been consulting TDmonthly for tips on how to build a solid customer base, thanks to the savoir faire exhibited year-round by successful toy-store owners. See this month's profile on a friendly shopkeeper in The Parent-Teacher Store & Toys Too. Happy Holidays!

Avatar Clinches Box Office ... and Oscars. December 22, 2009 — James Cameron's "Avatar" (Twentieth Century Fox) has taken in over $77 million since its opening, reported Variety. According to The Hollywood Reporter, it's also poised to pick up several Oscar nominations. Chances are good that one nomination will be for Best Picture, as that category has now been expanded include to ten, rather than five nominations.

Autism More Prevalent Than Believed. December 22, 2009 — According to USA Today, the Centers for Disease Control and Prevention now estimates that 1 in 110 children have autism, up from a former report that stated 1 in 150 had an autism spectrum disorder. It is still unclear whether the increase is due to better diagnosis and record keeping or an actual increase in prevalance. The causes of autism remain obscure. Though most parents recognize symptoms when their children are 2 years or younger, most do not receive a diagnosis until the child is 4 years old. Early detection and treatment can significantly improve the child's development.

Babies Do Math. December 21, 2009 — Contradicting previous theories, a recent series of studies in cognitive science have demonstrated that children under the age of 5 years can understand and perform simple mathmetics, reported The New York Times. Even infants may be able to recognize the difference between one object and more than one object. In contrast, the brain may not fully develop the capacity to link letter combinations with sounds until age 11. Schools in Boston, Washington and Nashville have begun experimenting with new curriculums based on this research to improve math skills in preschoolers. Some schools have also capitalized on advances in understanding brain development by instituting a program that's designed to improve self control in class by accelerating the development of the frontal lobes. However, experts caution that claims for many of the brain-based commercial products are mostly hyperbolic.


Five Kid Flicks Make Best of 2009. December 21, 2009 — New York Times critics Manhola Dargis and A.O. Scott have named 32 films as the best of the year, including five that are child-friendly. Both reviewers lauded "Where the Wild Things Are" and "Avatar" (rated PG-13). Other favs were "Ponyo," "Coraline" and "Fantastic Mr. Fox."

3D for Toy Story 3. December 21, 2009 — "Toy Story 3" will open in wide release on June 18, including on Imax 3D screens, Imax announced Friday, according to The Hollywood Reporter. The film will be remastered for Imax screens using the Imax DMR technology.

Dorel Infant Car Seat/Carriers Recalled. December 21, 2009 — The U.S. Consumer Product Safety Commission and the National Highway Traffic Safety Administration (NHTSA), in cooperation with Dorel, announced Friday a recall of approximately 447,000 Dorel Infant Car Seat/Carriers. When used as an infant carrier, the child restraint handle to the seat can loosen and come off, posing a fall hazard to infants. Dorel has received 77 reports of the child restraint handle fully or partially coming off the car seat/carrier resulting in at least three injuries to infants including bumps, bruises and a head injury. This recall involves Safety 1st, Cosco, Eddie Bauer and Disney branded infant car seat/carriers that were manufactured from January 6, 2008 through April 6, 2009. They were sold with Travel Systems. The stroller portion of the travel system is not affected by this recall.


CPSC extends Stay of Enforecement of Testing and Certification Requirements. December 18, 2009 — The U.S. Consumer Product Safety Commission (CPSC) voted unanimously to extend a stay of enforcement on testing and certification of many regulated children's products. While enforcement of specific CPSC testing requirements has been stayed, the products must still comply with all applicable rules and bans. The stay of enforcement will remain in effect for these children's products while CPSC continues to work toward recognizing labs.

Additionally, the Commission voted 4-1 to extend the stay on certification and third party testing for children's products subject to lead content limits until February 10, 2011. Under this decision, products must still meet the 300 ppm lead limit now, but certification and third party testing to show compliance will be required for all children's products manufactured after February 10, 2011.


CPSC Recalls Toy Dart Gun Play Set by OKK Trading. December 18, 2009 — CPSC Recalls Toy Dart Gun Play Set by OKK Trading. The CPSC recalled OKK Trading's "Action Team" Toy Dart Gun Set because if a child place the soft, pliable plastic dart in their mouth, they are likely to choke/aspirate the dart, impairing their ability to breath. If the dart is not immediately removed, brain damage or death can result.


Jazwares will develop toyline for The A Team movie. December 18, 2009 — Licensed toy specialist Jazwares has been appointed by 20th Century Fox L&M to develop a toy line for 2010 summer movie, The A Team. The line will include action figures in various sizes, vehicles and electronics, and will coincide with the film hitting box offices next June.


Tonner to Create Lord of the Rings Merch. December 17, 2009 — The Tonner Doll Company and Sideshow Collectibles were named by The Hollywood Reporter as two of the companies signed up to create merchandise for an upcoming release of the "Lord of the Rings" triology on Blu-ray disc. The companies have partnered with Warner Bros. Consumer Products for the venture. The Blu-ray collection will be released in April 2010 by Warner Home Video on a 9-disc HD set for $99.98.

First Lady Takes Turn As Mrs. Claus. December 17, 2009 — First Lady Michelle Obama hand-delivered 150 toys donated by White House staff to a U.S. Marines Corps Reserve Toys for Tots program, reported The New York Times. Eschewing the Santa Suit for a tailored slack set, Mrs. Obama praised the program, which expects to distribute 150,000 toys to 75,000 needy children who live near the Quantico military base. The First Lady said that her first delivery was only 30 percent of what the staff had donated; the rest will arrive in subsequent deliveries.


Innovative Toys' Scare Me Nots Take Two Dr. Toys. December 17, 2009 — Massachusetts-based Innovative Toys Inc., the creator of ScareMeNot™ -monsters for your monster, received two seals of excellence with Dr. Toy's Top 100 Best Products Award, as well as Dr. Toy's Top 10 Best Socially Responsible Products Award. According to Dr. Toy, these select awards of superiority provide recognition for the best educational and developmentally appropriate products. All the toys selected meet her high standards for design, durability, price, quality, safety and value. Carl Restivo, President, Innovative Toys, Inc., said, "These prestigious awards validate our company's mission and is further proof that ScareMeNots™ are an ideal and comforting solution to a child's nighttime fear."


Timberland Recalls Kids' Boots for Excessive Lead. December 16, 2009 — The U.S. Consumer Product Safety Commission, in cooperation with The Timberland Company, has announced a voluntary recall of about 21,000 Classic Scuffproof Boots because the logo on the insole contains excessive levels of lead. The wheat-colored leather boots in sizes toddler 4 through junior 7 retailed at shoe and specialty stores from June through October 2009 for $50 to $70.

Activision to Launch Zhu Zhu Pets Video Game. December 15, 2009 — Everybody's favorite hamsters are entering the gaming world in 2010, reported UK publication MCV. Activision, GameMill Publishing and Cepia LLC have signed a deal for a Nintendo DS Zhu Zhu Pets release this spring, with development undertaken by Black Lantern Studios.

Retail Sales Grew 1.3% in November. December 11, 2009 — The Commerce Dept. reported Friday that retail sales last month experienced 1.3-percent growth over October, thanks in part to strategic sales prior to Black Friday, according to the Wall Street Journal. Some economists have modified their forecasts, predicting more positive results given the improved sales, heightened inventories, better consumer attitudes and rising stocks.

OSRAM SYLVANIA Recalls Rocket Nightlights. December 10, 2009 — The U.S. Consumer Product Safety Commission, in cooperation with OSRAM SYLVANIA Products Inc., has announced a voluntary recall of about 26,000 LED Rocketship PalPODzzz™ Portable Nightlights because the plastic cover at the base can break and expose electrical parts, posing a shock hazard. There have been three reports of minor electric shocks. The nightlights retailed at Home Depot, Stop & Shop, other stores and online from October 2008 through November 2009 for $15 to $20.

Variety Wholesalers Recalls Toy Trucks Due to Lead Paint. December 10, 2009 — The U.S. Consumer Product Safety Commission, in cooperation with Variety Wholesalers Inc., has announced a voluntary recall of about 700 Super Rigs Play Sets because the surface coating on the truck contains high levels of lead. The product was sold at discount stores in the Southeast from September through November 2009 for about $20.
Toy Sales Up, Just Not in the U.S. December 10, 2009 — Out of 11 global toy markets analyzed with regard to sales January through October of this year, compared to 2008, only the United States and the United Kingdom saw falling revenues, and Spain's sales were flat. The other markets — Poland, Australia, Italy, Austria, Belgium, Portugal, Germany and France — all experienced growth of anywhere from nearly 5 percent to 10 percent in sales, the NPD Group reported. Youth electronics suffered in 10 of the 11 markets and plush also ranked high in declining sales, while construction toys, arts and crafts, action figures and accessories and role play items saw growth almost across the board.
Appeals Court Stays Bratz Order, Lets MGA Keep Selling. December 10, 2009 — The Ninth U.S. Circuit Court of Appeals on Wednesday suspended transfer of the Bratz doll line from MGA Entertainment to Mattel, as ordered by a district court, until it comes to a decision in the case. Under the stay, MGA will be allowed to continue its sales of Bratz. Reuters also reported that the court ordered the two mega-toymakers into mediation.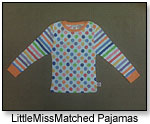 LittleMissMatched Recalls Pajamas for Burn Risk. December 10, 2009 — The U.S. Consumer Product Safety Commission, in cooperation with LittleMissMatched Inc., has announced a voluntary recall of about 7,000 LittleMissMatched Girls Pajama Sets in the United States and about 288 in Canada because the clothing does not comply with the federal flammability standard. The long-sleeved sleepwear was sold from March 2008 through July 2009 (U.S.) and November 2009 (Canada) for about $30.
Neat-Oh! Zips Up Licensing Deal for Hot Wheels ZipBins. December 9, 2009 — Neat-Oh! International has acquired a license to create ZipBin products featuring Mattel's Hot Wheels brand and the die-cast cars that are so popular with little boys. The new Hot Wheels line of portable ZipBin items will launch Jan. 5 at Neat-Oh!'s showroom in Hong Kong. "The acquisition of the Hot Wheels license is part of a long term licensing strategy," Wayne Rothschild, president and co-founder of Neat-Oh! International, said in a press release.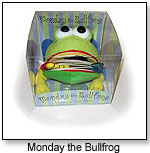 Simon & Schuster Recalls Bullfrog Books for Choking Hazard. December 9, 2009 — The U.S. Consumer Product Safety Commission, in cooperation with Simon & Schuster, has announced a voluntary recall of about 142,000 Monday the Bullfrog Plush Books because the frog's plastic eye can come off and pose a choking hazard. The books retailed online and at book and other stores from January 2006 through November 2009 for about $18.
Hasbro Won Over Sesame Workshop With Creative Marketing Plan. December 8, 2009 — Discussing Sesame Workshop's licensing move from Fisher-Price/Mattel to Hasbro, effective 2011, President and CEO Gary Knell of Sesame Workshop praised Hasbro as "a very forward-looking company" that presented to them an attractive plan for marketing Sesame Street toys and games year-round. Sesame Workshop is not unhappy with Fisher-Price, which has held its toy contract for 15 years, but is looking forward to "a new vision for our partnership" with Hasbro, according to Knell, the Buffalo News reported.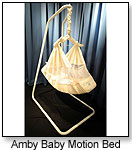 Amby Baby Recalls Baby Hammocks After Two Infant Deaths. December 8, 2009 — The U.S. Consumer Product Safety Commission, in cooperation with Amby Baby USA, has announced a voluntary recall of about 24,000 Amby Baby Motion Beds following the suffocation of a 4-month-old Georgia girl in June 2009 and a 5-month-old Oregon boy in August 2009. The side-to-side motion of the hammock can cause a baby to roll and become trapped against the fabric or mattress pad, leading to death by suffocation. The motion beds retailed online, including at Ambybaby.com, from January 2003 through October 2009 for about $250.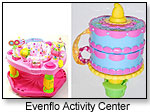 Evenflo Recalls 79,000 Activity Center Cake Toys. December 8, 2009 — The U.S. Consumer Product Safety Commission, in cooperation with Evenflo Co. Inc., has announced a voluntary recall of about 66,000 Evenflo ExerSaucer 1-2-3 Tea for Me Activity Learning Centers in the United States and 13,660 in Canada because the candle flame on top of the cake toy can come off and pose a choking hazard. There have been 11 reported detachments, but no reported injuries. Consumers should remove the cake and contact Evenflo at 800-233-5921 for a replacement toy. The activity centers were sold at Toys "R" Us and juvenile stores from December 2007 through March 2009.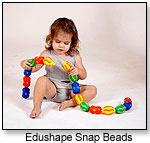 Edushape Recalls Snap Beads for Choking Hazard. December 8, 2009 — The U.S. Consumer Product Safety Commission, in cooperation with Edushape Ltd., has announced a voluntary recall of about 40 units of Snap Beads because the tip can break off the peg and pose a choking hazard. The beads were sold in 16-count tubs at various stores and online from July to September 2009.
CPSC Deems Zhu Zhu Pets Safe. December 8, 2009 — After a report last week from consumer group GoodGuide alleging that the sell-out Zhu Zhu Pet Hamsters from Cepia contain unsafe levels of antimony, the U.S. Consumer Product Safety Commission has announced that the toys do, in fact, meet federal safety standards. The agency plans to test the toy on its own, but based on review of the product and available test reports, can confirm it does not violate U.S. safety laws, the Los Angeles Times reported. GoodGuide has issued an apology for comparing its test results to federal regulations, since a different testing methodology (surface-based instead of soluble) was used in the finding of antimony.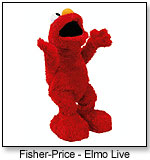 Hasbro Snatches Tickle Me Elmo from Mattel. December 7, 2009 — Hasbro has signed a 10-year agreement with Sesame Workshop to manufacture Elmo toys and other playthings based on Sesame Street characters beginning in 2011, the Associated Press reported. The line is currently available through Mattel's Fisher-Price division.
GoodGuide Says Zhu Zhu Pets Laced With Antimony. December 6, 2009 — GoodGuide, a San Francisco-based resource formed to help individuals find safe, healthy products, reported Friday that it found levels of antimony exceeding the federal limit on the fur and nose of Cepia's popular Zhu Zhu Pets. The Associated Press reported that Cepia insisted its products have been tested to ensure their safety. Antimony is a chemical that, among other things, may cause problems with the heart and lungs.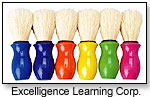 Discount School Supply Fined $25,000 for Lead Paint Violation. December 4, 2009 — Excelligence Learning Corp. dba Discount School Supply, has agreed to pay $25,000 in civil penalty fees to settle CPSC allegations that the company imported 33,000+ children's items with more than 0.06 percent lead from August 2000 to August 2007.
Action Products to Liquidate Failing Toy Biz. December 4, 2009 — Action Products International announced Friday, via Principal Restructuring Officer Warren Kaplan, that its toy business is entering liquidation amid tax losses more than $11,500,000, declining sales, unpaid commissions to sales reps, and the exit of both the company's CFO and CEO in February/March. According to a press release, Action Products will "seek a new venture" for the sake of the shareholders.
Twilight's Lautner May Portray Mattel's Max Steel in Upcoming Film. December 3, 2009 — Teen heartthob Taylor Lautner, who starred as werewolf Jacob in "The Twilight Saga: New Moon," may take on a superhero role as the lead in Paramount's "Max Steel," based on an extreme-sports teenager imbued with nanotechnological powers — the subject of a toy line from Mattel that launched in 2001. The Los Angeles Times reported that WME and Management 360 are considering options for Lautner's next big role.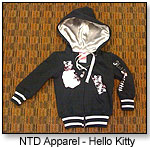 Multiple Children's Sweatshirts Recalled for Drawstring Hazard. December 3, 2009 — The U.S. Consumer Product Safety Commission has recently announced several recalls of children's hooded sweatshirts for containing drawstrings that can pose a strangulation hazard: 1,200 Hello Kitty Zip Up Hooded Sweatshirts distributed by NTD Apparel; 12,000 Children's Hooded Sweatshirts With Drawstrings distributed by Sunsations Inc.; and 3,700 Girls' Hooded Sweatshirts manufactured by Allura Imports Inc.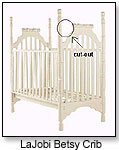 CPSC Reannounces 2001 Crib Recall. December 2, 2009 — The U.S. Consumer Product Safety Commission, in cooperation with LaJobi Inc., has reannounced a voluntary recall from December 2001 of about 400 "Molly" and "Betsy" cribs that may be found at thrift stores. The cribs have end-panel cutouts that entrap a child's head, posing a strangulation hazard. A 1-year-old Mississippi girl died in 2003 when her head and neck got trapped in the cut-out of the "Betsy" crib.
Overweight Spaniards Prompt Bill to Ban Fast Food Toys. December 1, 2009 — Amid increasing numbers of overweight and obese children in Spain, the country's Health Ministry is supporting a bill that would make it illegal for food manufacturers and restaurants to include toys with their offerings. Time reported that based on data from 2006, overweight boys and girls are more common in Spain that in any other country in the European Union, with more than 30 percent of each gender rating overweight, and 15 to 16 percent registering as obese. The legislation under consideration would not only remove toys from fast-food meals in an attempt to keep children from eating the food just to get a prize, but would also limit television advertisements of junk food and require schools to trim fat and sugar in cafeterias and report nutritional content to parents.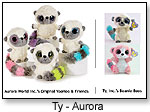 Aurora World Hits Ty Inc. With Copyright Infringement Suit. December 1, 2009 — Plush gift company Aurora World has filed a federal lawsuit against Ty Inc., alleging copyright infringement and several other violations. Aurora claims Ty has unlawfully imitated its YooHoo & Friends line of stuffed animals based on endangered animals with the "strikingly similar" Ty Beanie Boos. Motion for a preliminary injunction has been filed for Dec. 14, according to a press release.
Zhu Zhu Pets and Mindflex Scored High on Black Friday Searches. November 30, 2009 — Top Google keyword searches on Black Friday included some of the hottest toys for the holidays, Cepia's Zhu Zhu Pets and Mattel's Mindflex, along with increased searches for sales, coupons and electronics, John McAteer, Google managing director for U.S. sales, reported to Brandweek. American Girl, Nintendo DS and iPod Touch were also popular Cyber Monday searches.
Thanksgiving Weekend Spending Up from Last Year. November 29, 2009 — A report from the National Retail Federation shows that shoppers spent about $41.2 billion over Black Friday weekend, up from an estimated total of $41 billion for the same period in 2008, CNNMoney reported. There were significantly more consumers hitting stores and their computers, for online shopping — an increase to 195 million people from 172 million last year. However, those who did shop spent, on average, about $29 less than the year before. More than 96 million Americans are expected to shop on Cyber Monday, from home or from work, following Black Friday online sales that reached $595 million — an 11 percent climb over 2008.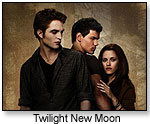 "New Moon" Rules Thanksgiving Weekend Box Office. November 29, 2009 — Kristen Stewart, Robert Pattinson and Taylor Lautner once again drew hoards of fans to theaters during the second weekend of "The Twilight Saga: New Moon," which brought in $42.5 million over the weekend following Thanksgiving Day. In just 10 days since its debut, the movie's domestic box office sales already exceed $230 million. Also according to the Hollywood Reporter, Disney's much-anticipated "The Princess and the Frog" saw limited release at single theaters in Los Angeles and New York, pulling in $712,000.