---
TDmonthly's Greedy Grown-ups Xmas List
The Toys TDmonthly Staff Want … and Why
"If I'd had this kit as a kid, I might have been able to build the go-kart my brother and I were always trying to make with plywood, apple baskets and carriage wheels."

Here at TOYDIRECTORY and TDmonthly Magazine, we try not to let the kid in us come out too much. But, given all the amazing toys that pop up on our screens and make their way through our office each year, it's a little hard not to.


This Christmas, we're telling you we'd want under the tree if we could pick ANY toys out there!

You'll notice in the lineup below that multiple staff expressed a fondness for Folkmanis. What can I say? Quality, variety, cute factor ... or perhaps it's because we're not comfortable in our own skin and need puppets to conduct our team meetings!

Alas, Folkmanis is not the only toy to have gotten three holiday votes from TDmonthly's team. Blue Orange's YamSlam rung up its own accolades and I'd be remiss if I didn't tell you there are certain employees here (who will go unnamed) who unfailingly play YamSlam twice a day, every day. Don't believe me? Just check out the tournament scoring posted to the back of the file cabinet door.

Disclaimer: These are favorites of adults employed by TOYDIRECTORY and do not necessarily reflect the preferences of children or retailers.



Baby Galapogos Tortoise by FOLKMANIS INC.
Age: 3 and Up
Gender: Boys And Girls
Category: Puppets
MSRP: $25.99
Watch Video Now

The 14" Galapagos Tortoise has an amazing vinyl shell and contrasting soft body with a movable head that can pull into shell.
Why We Want It: Honestly, I just like everything they make. It's high quality and super cute, and they are always brainstorming on new animals to create.

---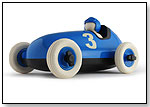 Roadster Car by PLAYFOREVER TOYS
Age: All Ages
Gender: Boys And Girls
Category: Vehicles - Small Toy
MSRP: $60.00

The Roadster Car is about 12" long and is made of durable ABS plastic. The range is designed to be safe for children of all ages, meeting stringent international testing standards including safety tests EN71.
Why We Want It: This is my dream car. Sleek and playful at the same time, with awesome styling. It's larger than many collectible vehicles, which gives it an extra edge over competition — although I believe it stands on its own anyway!

---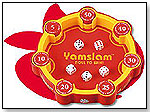 YAMSLAM, Roll to Win by BLUE ORANGE GAMES
Age: 7 and Up
Gender: Boys And Girls
Category: Board Games
MSRP: $19.99

Calculated chances and strategic choices will place the odds in favor of players as they let the five dice roll them to a win with Yamslam. After each roll, a player chooses the dice that will get the best combination. Each combination is worth a different value and has only four chips, so it's important to take the best ones before they run out. Players race to get special bonuses before their friends do, keeping the suspense rolling until the end. The game has appeal for all ages and is convenient for travel.
Why We Want It: Easy instructions, fast play, endless variation and limitless fun. The thing that makes this product so appealing is that it takes a relatively simple concept, mixed in with some randomness and luck, and somehow it brings out the competitive nature of all who play. Watch out … it's addictive.

---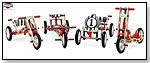 MOOV Starter Kit by BINKLEY & HURST, LP
Age: 5 to 12
Gender: Boys And Girls
Category: Construction
MSRP: $199.00
Watch Video Now

MOOV is a full-size construction toy designed so that children can construct MOOV by themselves without the use of any tools or help from their parents. The wooden parts, rings, shafts and frames are multifunctional. The spare parts in the wood are specially designed so it's easy to remove the rings from the shafts.
Why We Want It: This is a great construction kit and easy to manipulate. If I'd had this kit as a kid, I might have been able to build the go-kart my brother and I were always trying to make with plywood, apple baskets and carriage wheels — the go-karts that wouldn't go far.

---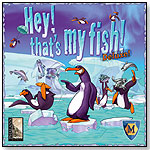 Hey! That's My Fish! Deluxe! by MAYFAIR GAMES INC.
Age: 8 to Adult
Gender: Boys And Girls
Category: Family Games
MSRP: $40.00

At the pole, your penguins are jumping from ice floe to ice floe hunting fish. They're also trying to block other penguins and secure the best fishing grounds for themselves. The penguin colony that catches the most fish by the end of the game wins.
Why We Want It: It's a fun game to have as the board layout of each game is always different, and knowing how to position your own game pieces in relation to the opposition's keeps you playing over and over. Addictive game play and endless variation.

---

Chickin Feed Nutrition Tracking Board by CHICKIN FEED LLC
Age: 3 and Up
Gender: Boys And Girls
Category: Educational
MSRP: $29.95
Watch Video Now

These boards are designed to provide a simple, fun and effective way to raise the nutritional awareness of little "chickins" and their families. They were developed by a mom and approved by registered dietitians, nutritionists and RNs. They are 100-percent recyclable and printed locally (in Atlanta, Ga.) on a metal board that can hang in the kitchen to help individuals keep track of what they need each day vs. what they've had.
Why We Want It: While I don't yet have any chickins to feed, I think this would be a great way to keep track of everything. I can't say enough about the color palette and materials used; it could work in both a shabby chic country kitchen and a modern den of stainless steel.

---

Evangelion: 2.0 You Can (Not) Advance - Mari Illustrious Makinami by Wave by ENTERTAINMENT EARTH
MSRP: $77.00
Gender: Boys And Girls

Manufactured by Wave, this 1:10 scale action figure is pre-painted and made of PVC. The character wears a plugsuit and red spectacles over her bold blue eyes.
Why We Want It: With the launch of Rebuild of Evangelion, a four-part movie series that remakes/reimagines the original Evangelion series, this particular character (PVC action figure aside) stands out as she was never in the original series, and is introduced as an additional character to the storyline in the second Rebuild of Evangelion movie.

---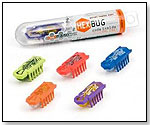 HEXBUG Nano by INNOVATION FIRST INC.
Gender: Boys And Girls
Category: Electronics
MSRP: $9.99

This small, 12-legged microrobotic creature is battery powered and designed to behave just like a real bug. It moves very quickly and can even flip over by itself. Five colors are available in the Newton Gravity Series.
Why We Want It: The Nanos look super cool and I can't wait to get my hands on them.

---

Take Along Teddy by VERMONT TEDDY BEAR
Age: All Ages
Gender: Boys And Girls
Category: Teddy Bear
MSRP: $19.95
Watch Video Now

The Vermont Teddy Bear Company's Take Along Teddies feature a fun, flat design that makes them perfect for bedtime, travel or taking along on trips. These flat bears are handmade in Vermont and are unconditionally guaranteed for life. Injured flat bears can be sent to the Bear Hospital and the company will repair or replace them for free. Take Along Teddy is available in Cow Print, Espresso, Snow, Maple, Blue and Pink fur.
Why We Want It: Take Along Teddy is a very cute look and idea. I would take him on my vacations.

---

Little RasCools™ Eye-Poppin Crazy Critters - Series 4 by CoolZips
Gender: Boys And Girls
Category: Novelties
MSRP: $4.99
Watch Video Now

These 2" rubber animals have hard plastic eyes that pop out when the character's head is squeezed. The eyes then go back to their normal position. This series includes Holly the Hippo, Mickey the Monkey, Bobby the Bear and Parker the Penguin.
Why We Want It: This squeezable toy is a huge stress reliever.

---

Silipads by SILIKIDS LLC
MSRP: $14.95
Age: 0 to 2
Gender: Boys And Girls
Category: Infant & Toddler
MSRP: $14.95

For crawlers to toddlers, these stylish baby kneepads — made from cotton with silicone pad protection — are designed to keep little ones' knees feeling and looking good. Designed for comfort and ease, they slide right over baby's knees to protect and keep them scrape-free from hard and irritable surfaces as they crawl and explore their surroundings. The machine-washable pads are one size fits most and come in blue, green, orange and red.
Why We Want It: I'm not sure why, but these are so appealing to me. Maybe it's the aesthetic quality of the center, or the artful blend of almost-clashing colors. I know they're not a toy, but if I were crawling, I'm sure I would love them!

---

Black Bear Cub Hand Puppet by FOLKMANIS INC.
Age: 3 and Up
Gender: Boys And Girls
Category: Puppets
MSRP: $34.00
Watch Video Now

The Folkmanis BLACK BEAR CUB is an unbearably cute 15-inch puppet. Just the right amount of stuffing makes this cub a snuggly teddy bear but with additional play value – it has a movable mouth and front paws. Made of silky soft fabric, Black Bear Cub has safe, soft, vinyl claws, a smooth, suede-like nose and paws and a contrasting brown snout. His facial features bring an innocence only found in little cubs.
Why We Want It: This little guy is high quality and very soft. It's also fun as a stress reliever.

---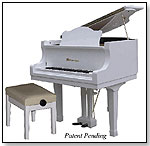 44-Key Baby Grand Piano by SCHOENHUT PIANO CO. INC.
Age: 5 and Up
Gender: Boys And Girls
Category: Musical Toys
Watch Video Now

This dynamic line of 44-key baby grand and upright pianos, launched to coincide with Schoenhut's 135th anniversary, features true piano sound … without the use of electronics. The mid-sized piano is less intimidating for small children who want to learn to play the piano. This line is not intended to replace Schoenhut's vintage models that feature chime-like tones, such as those originally developed by Albert Schoenhut in 1872. Rather, the introduction is in response to requests from customers for a "new" sound. It's available in black, white or red.
Why We Want It: This is a dream product — kid sized, with a grown-up sound. I loved my clanky little toy piano, but the Schoenhut 44-key would have sent me into ecstasies … and everyone else into the next room as I hammered away on my "tunes."

---

ZinkoTek Building System by ZINKOTEK
Age: 3 and Up
Gender: Boys And Girls
Category: Construction
MSRP: $350.00
Watch Video Now

The open-ended, expandable and 100-percent recyclable building set is fun for both indoor and outdoor play. Younger children can sort, stack and connect parts, while older children can build forts, stores, stands and secret hideaways.
Why We Want It: I want this kit because the Flamenco brothers had so much fun building their house ... and then unbuilding it.

---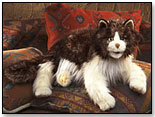 Ragdoll Cat by FOLKMANIS INC.
Age: 3 and Up
Gender: Boys And Girls
Category: Puppets
MSRP: $38.00
Watch Video Now

Put side-by-side with a real, live cat, it would be hard to tell the difference from this puppet. True to its breed, this cat looks and feels like the living feline — floppy, relaxed and almost boneless. It is made of long, spiky plush in browns and tans with white paws and face, and has a long, fluffy tail.
Why We Want It: Folkmanis plush (especially this cat) is a perennial favorite. Awesome plush and wonderful quality.

Writer's Bio:
Julie L. Jones has written articles for both newspapers and magazines. Before joining the staff of TDmonthly Magazine, she worked as a communications writer and provided editorial support for a market research company.
Read more articles by this author
THIS BANNER IS AN AD:
---
---