---
Retailers! You Can Give 100+ Specialty Toys to Your Local Schools!
8 Top Manufacturers Already Signed on to Give 800 Toys in New TDmonthly Contest!
TDmonthly's "2012: A Year of Charity" promotional program is ready for its next round! This time, Retailers, you'll be competing to give away 100+ top-quality educational toys to your local schools, Headstart programs and children's charities! Already, eight terrific manufacturers have signed up: b. dazzle, inc., FIND IT GAMES, EDUCATION OUTDOORS, MOVING PICTURE BOOKS, CROSSEN CREATIONS, AMAZING SCIENCE DVDs, UNCLE SKUNKLE and now PLAYMAIS! That's 800 educational products worth thousands of dollars that will be making their way to kids in some lucky retailers' neighborhoods this August and September, and more manufacturers are sure to sign on.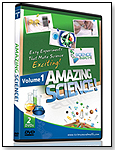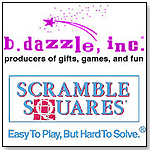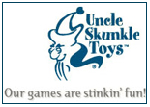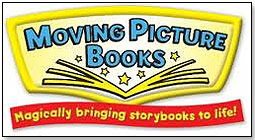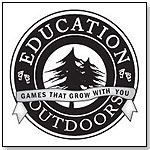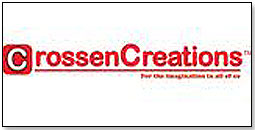 Find out how to enter below!

Last month, winning retailers Sari & Sam Powazek of Doll House & Toy Store in Scottsdale, Ariz.; Diana Nelson of Kazoo Toys in Boulder, Color.; and Dan & Jill Driver of Jake's Toy Box started giving away more than 115 high-quality toys EACH from top-notch manufacturers SCHOENHUT PIANO COMPANY, SAFARI LTD.®, HAPE INTERNATIONAL and MAGICFOREST LTD.

"There are a lot of children that will be very happy to receive these toys," said Sari gratefully.(See article on her giveaway.)



To win the chance to give away more than 100 educational toys, games and products to your local school systems, Headstart programs and children's charities, please send an email to

alison@toydirectory.com

with the following information:



YOUR NAME:
STORE NAME:
YEAR FOUNDED:
HOW MANY EVENTS YOU HOLD PER YEAR:
HOW MANY EVENTS ARE COVERED BY YOUR LOCAL MEDIA:
WHAT CHARITIES AND SCHOOLS DO YOU CURRENTLY WORK WITH?
WHY DO YOU WANT TO GIVE TOYS FROM SPECIALTY MANUFACTURERS TO YOUR LOCAL SCHOOLS AND CHARITIES?
IF YOU SHOULD WIN, WHAT PLANS DO YOU HAVE FOR PROMOTING THIS EVENT TO YOUR CUSTOMERS AND LOCAL PRESS?

Here are some of the toys you will be able to donate to your local schools, if you're chosen as a winning retailer:







Learn fundamental principles of science through Amazing Science Experiments. Viewers learn about electricity, magnetism, heat, temperature, pressure, surface tension, buoyancy, and much more. For every demonstration, a complete materials list is given, and each experiment features multiple camera views so kids can see exactly what happens. Most importantly, every concept is explained in a step-by-step fashion. Viewers not only be amazed - they'll understand the science behind every experiment.

.

AD
---






.

AD
---






.

AD
---






.

AD
---






Dolphins are playful, have individual personalities and adapt well to humans, making them a popular sea mammal to kids and adults alike, making for a very enjoyable Scramble Squares® Puzzle.

.

AD
---






The majesty and unspoiled wilderness of America's largest state is beautifully depicted in this "Alaska" Scramble Squares 9-piece brain teaser puzzle from b. dazzle, inc., the newest puzzle in b. dazzle's rapidly growing Scramble Squares line that now exceeds 120 different styles of original art for ages 4 to 104. Scramble Squares teaches patience, perseverance, fine motor schools and critical thinking skills and helps maintain mental agility while providing stimulating entertainment as a either a solitaire game or a cooperative activity. Each puzzle package includes a panel of fascinating facts on the subject of the puzzle, as well as a trivia question and hidden answer, all packaged in a unique and handy resealable clear vinyl pouch, which can be stored easily in a standard 3-ring binder. "Alaska" is among four Scramble Squares® puzzles receiving Dr. Toy's Smart Play/Smart Toys Award for 2006 from the Institute for Childhood Resources in San Francisco.

.

AD
---






Celebrating the bicentennial of the brave expedition that began the western expansion of the United States, this Scramble Squares® puzzle honors the explorers, their courageous Native American guide and the territory and its wildlife that was discovered enroute to the Pacific Ocean.

.

AD
---






.

AD
---






By combining high quality animation, rich narration, sound effects and music, Moving Picture Books provide a fun and educational digital reading experience for children ages 0-7. There are 38 titles — both classic stories and new favorites — each available in English, Spanish and English Read-Along-Text versions. Our books can be purchased as digital downloads, or DVDs.

.

AD
---






Fishing Camp is a game where both children & adults can play & learn fun facts about Fishing. The game is designed to grow with the player, starting at level one questions, which are primarily identification of fish and fishing tackle. As the players increase in their knowledge about Fishing, they grow into the higher level questions. A fun & educational game where parents & children can play to see who catches the first fish and gets back to the docks. Game includes: 1 game board, 200 game cards(400 questions, and 100 fun facts), 1 decoder, 8 game characters, 1 die, 16 level cards, and 1 GPS card. Launch date: 2012.

.

AD
---






The S'mores card game is designed for up to six multi-level players and incorporates both strategy and good old-fashioned fun. The object of the game is to build an edible s'more before your opponents. Players get a higher point value based on the quality of s'more ingredients. The first player to collect all four ingredient cards and call out "S'more!" wins. The S'more card game includes 70, 3" x 5" sturdy playing cards. It is printed with soy-based ink on recycled paper. Launch date: March 2010.

.

AD
---






.

AD
---






"Starry Night", the newest version of the best selling Find It game, has some real "star power." The first Find It® game to feature a custom star shaped container, adding a whole new dimension to game play. The "Starry Night" game features 40 items nestled among the brightly colored pellets, all packaged inside a three dimensional star shape. As an added bonus, many of the items inside glow in the dark which allows for a whole new way to play. Use the enclosed score pad to check off items as you find them in this "contained adventure". Launch date: September 2011.

.

AD
---






This game was designed with the Sportsman, Hunter or Fisherman in mind. Find It – "On A Hunt" is a mini-scavenger hunt. Be the first to find the 48 hidden treasures mixed in with the Camouflage colored pellets and win. Players must look for the Bulls Eye, Arrow, Rope, Fish Hook, Hiking Boot, Dog and, for the Ultimate Sportsman, the BIG GAME hiding in every "Find It – On A Hunt" game. For 1+ player or teams.

.

AD
---
THIS BANNER IS AN AD:
---
---