Article Archive: Tween

Hello Kitty – a cat on life support?

Hello Kitty has been a doll icon for the past forty years but her reign may slowly come to an end unless some fearless knight comes riding to her rescue...

11/1/2015
Top-10 Most-Wanted Tween Toys

It can be hard to keep kids coming to your store as they get older, but the tween toys inside just might do the trick...

11/1/2014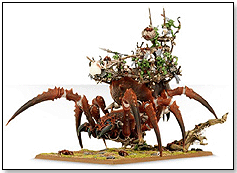 Tween Toys to Talk About

The average toy store customer is getting younger and younger, especially with the continuing explosion of personal electronic devices, Apps, and electronic games. But! You can still entice older kids and tweens into your store by stocking high quality, engaging toys...

8/1/2014
Top-10 Most-Wanted Jewelry and Accessories

The Rainbow Loom continued to dominate the specialty toy market this fall, as more than half of retailers surveyed by TDmonthly in October 2013 named it their best-selling jewelry toy...

11/1/2013

Top-10 Most-Wanted Tween Toys

Tweens love jumping onto trends, and it looks like the Rainbow Loom is poised to be the next Silly Bands...

11/1/2013

Toys to Talk About: Rainbow Loom

The Rainbow Loom is a fun way for kids to create rubber band bracelets using BPA free, Phthlates free, Lead free, and Chromium free materials...

8/1/2013
Top-10 Most-Wanted Tween Products

When TDmonthly interviewed retailers in a Fall 2012 survey about best selling tween products, their answers varied widely...

11/1/2012

Top-10 Most-Wanted Jewelry and Accessories

When TDmonthly asked retailers about their best selling jewelry and accessories in an October 2011 survey, four out of 12 said that classic Mood Rings were their top item...

11/1/2011
Toys in the News: 5-28-10

Toys "R" Us Inc., which went private in a 2005 purchase by a private-equity consortium, plans to return to the public markets, aiming to raise $800 million in an initial stock offering...

5/1/2010
Retailer Spotlight: Club Tabby

Club Tabby lets little girls' dreams come true for a day. Whether they want to be a movie star, rock star or princess, they can feel pampered and be the center of attention with parties and makeovers, or while shopping in a boutique that offers everything...

4/1/2010

TDmonthly's Top-10 Toys: Western States Show

Manufacturers and reps at the 2010 Western States Toy & Hobby Show showed off plenty of playthings for indoor activity, outdoor fascination and environmentally minded kids. Can You Imagine's Big Bang Rocket turns heads...

4/1/2010
February's Toy Videos Are All Heart

While kids are scribbling their Valentine's cards, they can take a look at these new toys, which are sure to set off a spark of love...

2/1/2010

Did You Order the Right Toys for Christmas?

Twelve of 32 specialty toy retailers told TDmonthly Magazine their 2009 Christmas sales were up over last year's, seeing anywhere from 4- to 40-percent increases, with the majority in the 10- to 20-percent range. ... What products did the trick?...

1/1/2010

Top-10 Most-Wanted Items for Tween Girls

These days, if it's not a craft to be made, an accessory to be worn or a cute animal to be admired, it's probably not at the top of tween girls' want lists...

11/1/2009

How the iPod is Changing Kids' Lives

Will Apple's iPod come to rule the world — even for kids? With an increasing number of books, music and games for children created as iPhone apps, and parents who aren't afraid to hand over their "toy"...

11/1/2009

TDmonthly's September Staff Picks

Little kids can don a high-quality cape to become a big hero, toss a golden coin to solve sibling conflict, or paint their nails with polish that's as "natural as mud."...

9/1/2009

Tween Crafts Show Off on Video

Are your tween customers into arts, crafts and fun accessories? There's plenty for them to explore in the following kits by Fashion Angels, Artterro, Creativity for Kids and Corps of Re-Discovery...

9/1/2009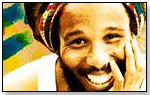 Kids' Music Gets "Ziggy"

It's no surprise that the powerful tween market is ruling choices in kids' music, too. As of Aug. 31, the top-10 best-selling children's albums on Amazon.com included the tween-targeted "Kidz Bop 16," featuring pop tunes such as Black Eyed Peas' "Boom Boom Pow"...

9/1/2009
13-Year-Old Shares Secrets of Snap Caps Success

M3 Girl Designs hit New York City for its first Toy Fair ever in February 2009, showing off Snap Caps, the interchangeable, magnetic bottlecap necklaces that have taken off in well over 400 stores nationwide since their introduction...

5/1/2009

TDmonthly's March Staff Picks

Tired of sifting through catalogs and order forms? Take a break to glance at some of the latest toys that have impressed TDmonthly Magazine's editorial crew...

3/1/2009

TDmonthly's Top-10 Most-Wanted Jewelry and Accessories

A TDmonthly Magazine survey of more than 50 specialty retailers revealed that jewelry sales are headed by kits from companies such as Fashion Angels, Klutz and Alex that encourage kids to make bold, new fashion statements by designing their own accessories...

11/1/2008

TDmonthly's Top-10 Most-Wanted Gifts for Girls

While some of the 66 specialty toy retailers recently polled by TDmonthly Magazine reported a dip in arts and crafts sales, that category, along with dolls, dominates when it comes to girly gifts...

9/1/2008

TDmonthly's Top-10 Most-Wanted Gifts

The season for giving is just around the corner, and 66 specialty toy retailers have shared with TDmonthly Magazine which gifts customers most prefer for boys, girls and even babies...

9/1/2008

Be-Tweens Find Common Ground

The question of what tweens want has baffled retailers and manufacturers since the term's introduction in the early 1980s...

11/1/2007

Homeschoolers Rate Toys

Five homeschooling families evaluated 5 new toys, rating them on a scale of 1 to 5, with "5" being the highest score and "1" being the lowest...

11/1/2006

High-End Is a Girl's Best Friend

TDmonthly Magazine asked tween expert Juliette Brindak, 16-year-old co-founder of the Miss O and Friends company and website, to report on what tween girls want for Christmas...

11/1/2005
Since 02/01/05 people have visited this page.

Advertisement: