---
New & Notable Toys: Collectibles
Hatchimals Surprise by SPIN MASTER TOYS
Hatchimals only hatch once – and now they're hatching in a whole new way! Use your love and care to help them along! Hold, rub and tap the shell of your egg and you'll hear delightful sound and see glowing eyes! Once the eyes flash rainbow colors, it's hatching time! Your first Hatchimal twin will push, push, push until it cracks the eggshell! Lift out your first Hatchimal, and reach into the egg to lift out their twin! They're finally here! 11/7/2017 [Add to my Inquiry Basket][?]



L.O.L. Surprise! Big Surpris by MGA ENTERTAINMENT
Unwrap L.O.L. Surprise!™ balls to find mystery collectibles with every layer: 1st Layer: Secret message [shhh . . .] 2nd Layer: Emoji stickers [so many feels!] 3rd Layer: Baby bottle [heyyyy, it's also a charm] 4th Layer: Pair of kicks [roller skates, cowgirl boots, ballet flats and more] 5th Layer: Outrageous outfits [jumpsuits, tutus, leather jackets, mermaid tails and more] 6th Layer: Fashionable accessories [sunglasses, cat ears, tiaras, oh my!] 7th Layer: … finally! L.O.L. Surprise!™ 3-inch doll—the ultimate surprise! These dolls are fierce, fashion-forward and packed with personality. From rockers to divas to merbabies, L.O.L. Surprise!™ has collectability all rolled up in a ball playset and purse. But the surprise doesn't end there. Feed your doll water with the baby bottle and reveal ANOTHER hidden surprise! "L.O.L. Surprise will be the hottest stocking stuffer this season," said Isaac Larian, CEO of MGA Entertainment. "Children today are obsessed with unboxing, the element of surprise and collectibles. To them, L.O.L. Surprise isn't just another toy. It's an experience, a hidden mystery, a present they can unwrap again and again every day to build their L.O.L. Surprise collection." Collectibles are the kid currency of today where sharing and trading with friends on the playground is like being part of a special club. Not to mention, the accessible price points allow parents to easily get on board with the trend that isn't going anywhere anytime soon. With an MSRP of $7.99, L.O.L. Surprise!™ is perfect for both ordinary and extraordinary occasions. L.O.L. Surprise!™ is THE only collectible that provides the ultimate unboxing experience, bringing the element of surprise with every layer!! 11/7/2017 [Add to my Inquiry Basket][?]



Calico Critters - Seaside Cruiser Houseboat by INTERNATIONAL PLAYTHINGS LLC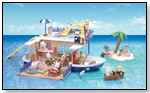 Welcome aboard the Seaside Cruiser, a fun house boat perfect for holidays or a weekend away! The house boat has lots of fun features including paddling pool, water slide, deckchair and parasol. Inside there are kitchen units, a table & chairs and bunk beds which can be transformed into a shower cubicle Includes Freya Chocolate rabbit dressed for ocean adventures. This set includes a mini boat to help your sylvanians get to shore without getting their paws wet, as well as their very own secluded island to visit. The side of the boat folds down to create more space, and you can slide right into the ocean. 9/30/2015 (Price: $110.00)



Shopkins S3 Mega Pack Of Shopkin by Moose Enterprise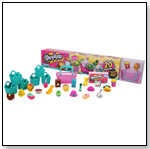 The Shopkins Mega Pack makes it easy for girls to stock up on their favorite characters! Featuring multiple characters and shopping bags, shopping basket and a collector's guide, this pack gives girls everything they need to complete their Shopkins world. Girls should be on the lookout for Ultra Rare or Limited Edition characters. Shopkins fans should shop to it now and avoid the rush at the check-out! 9/30/2015 (Price: $19.99; Age: 4 and up) [Add to my Inquiry Basket][?]



Seashells by SAFARI LTD.®


Bring the laid-back beach life style to your home with the Seashells TOOB®! Safari Ltd® Designer TOOBS® are sets of individually hand painted high-quality miniatures featuring vibrant colors, professional sculpting, and accurate detail. They are available in several themes, and each collection comes in a reusable cylindrical tube that slides open and closed for easy storage and transportation. The active poses and fine details of Designer TOOBS® are perfect for educational projects, collecting, and imaginative play. This set includes eight figures, including a murex, nautilus, tuba, sand dollar, turban, whelk and lion paws. 5/19/2014 (Price: $11.49; Age: 3 and up) [Add to my Inquiry Basket][?]



Julius With Cupcake by TYNIES


Julius With Cupcake glass figurine.

3/12/2014 [Add to my Inquiry Basket][?]



Flick-To-Stick Bungees™ by JAZWARES INC.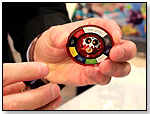 A new competitive strategy game featuring a series of 96 collectible action figures. "Flick-to-Stick" and "Stick-to-Score," call out the game's targeted play-pattern and scoring system. Players aim their Bungees at scoring targets with a flick of the finger to compete, collect and win through the game's multiple ways to play. The 96 different Bungees will be enhanced by a Bungee Battleground arena, disk launcher, playing cards, and scoring disks, also all available this fall.

3/10/2014 [Add to my Inquiry Basket][?]



Narwhal by COLLECTA


Collecta Narwhal, approximately 11" L x 3" W. Collecta® is known as one of the leading manufacturers worldwide of the finest scaled replica collections. These products are of the highest quality in both sculpture and painting. They design their replicas to provide both, knowledge and entertainment to children & parents of all age groups.

2/26/2014 [Add to my Inquiry Basket][?]



Adventure Time Electronics- Lumpy Headphones by ZOOFY INTERNATIONAL LLC


Adventure Time Electronics- Lumpy Headphones. In stock. 11/6/2013 [Add to my Inquiry Basket][?]



Hello Kitty Glass World by BRAINSTORMPRODUCTS LLC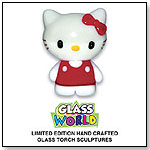 BrainstormProducts shows their new Glass World products, including a new Hello Kitty line that will join their Teenage Mutant Ninja Turtles, Ugly Doll, and Angry Birds collections. Made 100% of glass - no paints or dyes.

2/21/2013 [Add to my Inquiry Basket][?]



Founding Fathers of America Coin Collection by FRANKLIN MINT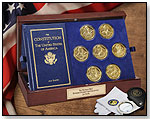 Commemorate with pride the patriotism of the seven men through whose courage and vision gave birth to the nation we love. George Washington, Ben Franklin, John Adams, James Madison, Alexander Hamilton, Thomas Jefferson, and John Jay. Seven magnificently sculpted coins, lavishly coated in 24 karat gold reflect the image of each Founding Father on the front and an inspirational quote from them on the back. The collection comes with a personalizable hardback book of the US Constitution, a magnifying glass and deluxe gloves for studying the coins and a deluxe hardwood display box, also with a personalizable nameplate to preserve and protect the collection for years to come. Also included are a set of history cards that describe the contributions of each of the celebrated patriots and a Certificate of Authenticity. Launch date: August 2012. 7/5/2012 (Price: $199.99; Age: 8 and up) [Add to my Inquiry Basket][?]



Zowa (3 Pack) by VADAZO LLC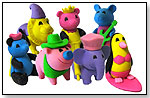 Zowa are fun toy puzzle erasers that kids can collect and trade with their friends. Series 1 has over 50 erasers to collect in 5 different themes: Fantasy, Jobs, Imagination, Sport, and Monster. Find all the rare erasers which come in white. The more Zowa one collects the bigger the Zowa World becomes. Zowa are available in a single pack or a 3 pack. 6/25/2012 (Price: $6.99; Age: 6 and up) [Add to my Inquiry Basket][?]



Researching American-Made Toy Soldiers by RAMBLE HOUSE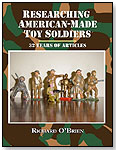 Richard O'Brien was fascinated with toy soldiers from a young age and in the 1970s he had a chance to do some research into the history of American-Made toys. He became an expert in the field and had numerous articles on the subject published in magazines, all of which are very hard to find. Now he's collected the best of them into this 270-page book showing exactly what was published. It's a must-read for anyone interested in collecting metal or wooden toy soldiers. There are hundreds of photographs and facsimiles of old magazines.
BUY IT HERE: http://www.ramblehouse.com/researching.htm 5/18/2012 (Price: $16.00; Age: 12 and up) [Add to my Inquiry Basket][?]



My Little Pony Friendship is Magic 2 Inch PVC Figure Mystery Pack by HASBRO INC.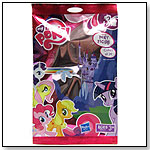 Kids can bring home the magic with this static 2 inch PVC figure. Each Mystery Pack contains 1 of 24 possible different ponies. Look for the 6 main characters plus tons of new characters and 3 chase pieces. There's something for everypony. 4/11/2012 (Price: $2.00; Age: 3 and up) [Add to my Inquiry Basket][?]



Toy Boarders by MINDTWISTER USA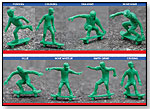 Toy Boarders are made just like the toy soldiers that have been around for decades, but why promote war to kids when you now can promote a positive image of fun and exercise with these authentic skateboarders? They are hand designed and molded with remarkable attention to detail and style. Launch date: 2012. (

Watch Video) 3/6/2012 [Add to my Inquiry Basket][?]



Monsuno Core™ and Transforming Action Figures by JAKKS PACIFIC INC.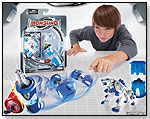 Collect hundreds of favorite characters from the Monsuno Animated TV Series for amazing transformation reveal and controllable, fast-action battle play. Each 1-pack comes with 1 collectible Monsuno core, 1 transforming action figure and 3 collector game cards. Launch date: March 2012. 2/14/2012 (Price: $7.99)



Angry Birds Dog Tag Fun Packs by ENTERPLAY LLC
Twenty designs featuring feathered friends and their swine foes. Each pack comes with high gloss finish dog tag, ball chain and two Angry Birds sticker sets. Launch date: March 2012. 2/8/2012 (Price: $2.99; Age: 5 and up) [Add to my Inquiry Basket][?]



Bobble Bots™ Moshi Monsters™ House by INNOVATION FIRST LABS, INC.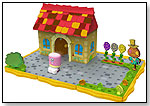 Bobble Bots Moshi Monsters House allows the ultimate collector to scurry their Moshlings home and cultivate their ever-growing gardens. Each Bobble Bots Moshi House comes with the ultra-rare Oddie #88 Moshling, four cobblestone building tiles, ten brick borders, nine grass pieces, one garden patch, one Scarecrow, one small bush, three flowers, two mushrooms, three weeds and two rocks. The house also includes one foundation building tile, one door, one roof, one shelf accessory, three different house walls featuring three wallpaper designs, and secret codes that unlock fresh, new content in the online virtual world of www.moshimonsters.com. Launch date: Spring 2012. 2/8/2012 (Price: $29.99) [Add to my Inquiry Basket][?]



Domo Bobblehead by MEZCO TOYZ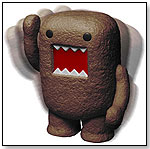 Domo, the loveable strange creature who hatched from an egg, is now a bobble head. Fresh from his underground cave, Domo stands 6inches tall and features a sturdy spring that will provide years of bobbling fun. Launch date: June 2012. (

Watch Video) 1/20/2012 (Price: $15.00) [Add to my Inquiry Basket][?]



3D Lenticular Images of Professional Athletes by CREATIVE 3D, LLC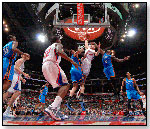 These 3D images are of professional athletes from the National Basketball Association (NBA)and Major League Baseball (MLB), as well as cars from NASCAR. They come in 8" x 10" and 11.625" x 13.625" sizes and have an attached easel for standing. "They are 3 dimensional and are the only such product on the market that is licensed by the NBA, MLB, and NASCAR," David P. Bagliebter, CEO of Creative 3D, LLC, told TDmonthly. Launch date: June 2010. 11/8/2011 (Price: $9.00; Age: 6 and up) [Add to my Inquiry Basket][?]



LEGO MiniFigure Series 5 8805 by LEGO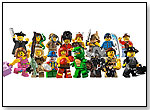 The LEGO MiniFigure Series 5 adds 16 all-new, special MiniFigures to the growing LEGO MiniFigure Collection. Each MiniFigure comes in a sealed, mystery bag. Each character has its own special accessories, display plate and collector's leaflet. Inspired by movies, sports, history and just everyday life. This collection includes: Fitness Instructor, Snowboarder Guy, Lizard Man, Lumberjack, Gladiator, Small Clown, Egyptian Queen, Evil Dwarf, Boxer, Ice Fisherman, Zoo Keeper, Graduate, Royal Guard, Cave Woman, Detective.
— As of 10/10/2011 this product had 4.9 out of 5 stars from 9 reviews on ToysRUs.com.
— Robert Lightburn from Cville's Hobbies, Games and Toys in Charlottesville, Va., told TDmonthly in an October 2011 survey that LEGO items sell well with the tween crowd. 10/10/2011 (Price: $3.49; Age: 5 to 7)



#5204 Playmobil Figures Series 1 Pink by PLAYMOBIL INC.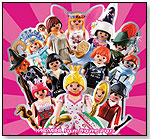 Playmobil Figures Series 1 Pink contains twelve different girl figures that can be collected, assembled, and interchanged. Each Figure comes unassembled in its mystery pack, so children can put them together, or interchange its parts to create a new character. Each counter display contains 48 figures, four each of the twelve figures. Recommended for ages five and up. Launch date: 2011. 9/16/2011 (Price: $2.99; Age: 5 and up) [Add to my Inquiry Basket][?]



Sandtrooper Deluxe 12 inch Figure - Desert Sands Detachment by SIDESHOW COLLECTIBLES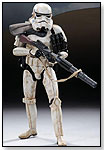 The Sandtrooper Deluxe Figure - Desert Sands Detachment 12 inch Figure features: Armored Body with over 30+ points of articulation; Detailed and hand painted Sandtrooper helmet portrait; Highly detailed full body armor set with updated weathering deco ;One (1) pair trigger grip hands; One (1) pair support hands; Survival Pack with updated configuration; Long Cycle Filter; Short Cycle Filter ;Grey Pauldron; Sergeant Pauldron; Two (2) Triple Magazine Waist Pouches; Triple Magazine Chest Pouch; Belt Pouch; BlasTech E-11 Blaster; BlasTech DLT-19 Heavy Blaster Rifle; RT-97C Heavy Blaster Rifle; BlasTech T-21 Light Repeating Blaster; Desert base stand cover; Lower support extendable figure stand with Star Wars logo. Launch date: November 2011. 9/13/2011 (Price: $134.99; Age: 12 and up) [Add to my Inquiry Basket][?]



Paul Frank's Julius by Super Rad Toys by SUPER RAD TOYS INC.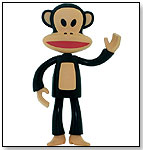 Paul Frank's iconic monkey, Julius, has become a collectible toy produced by Super Rad Toys. Julius comes in two versions, Do-It-Yourself and Original. Now kids can own their favorite character to play with or collect. "The quality of Julius is what sets him apart. WIth his articulating head, arms, and feet you can pose Julius any way you like," Sidney Richlin, owner of Super Rad Toys, told TDmonthly. Launch date: September 2011. 9/8/2011 (Price: $50.00; Age: 5 and up) [Add to my Inquiry Basket][?]



Ickee Stickeez by ZING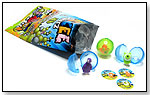 Ickeez are a collectible, but they also can be used create various shapes and sculptures. Unlike other collectible miniatures Ickee Stikeez can stick to any flat surface, and because of their patented suction cups when pulled off any flat surface they make a loud pop. They are small enough that kids can bring them in the car, to restaurants and on vacation. Ickeez will travel any place kids want to bring them. 8/30/2011 [Add to my Inquiry Basket][?]



DIY SqwishLand by SQWISHLAND LLC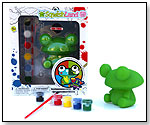 Kids choose the DIY SqwishLand Parrot or Frog and paint their very own rare SqwishLander. Each box set includes a 5" unpainted Sqwishland character, six acrylic paints and one brush. Kids then use the included code to unlock the online gallery at www.SqwishLand.com/diy to register and post their one-of-a-kind soft 'n squishy design for all to see. The online community at SqwishLand.com will vote on a favorite DIY design each month. Winning designs could become the next Rare Sqwishlander in the game and on store shelves. An Artist's Guide and detailed instructions are included. Launch date: Summer 2011.
Awards: 2011 Fall Seal of Approval from the National Parenting Center 8/23/2011 (Price: $9.99; Age: 3 and up) [Add to my Inquiry Basket][?]



Harp Elf by SCHLEICH NORTH AMERICA, INC.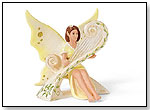 This young helper with delicate yellow wings is a real addition to the elf wedding. Harp Elf is a talented musician and will gently strum the harp resting on her knees to create beautiful music for the bride and groom's first dance. She will play late into the night providing the perfect atmosphere for a Bayala celebration. Launch date: May 2011.
— Erika Evers, owner of Dancing Bear Toys Limited in Hendersonville, N.C., told TDmonthly in a Summer 2011 survey that she sells 5 Schleich figures each day. She sites the figures' "museum-quality resin," and the store's large display, as reasons for their popularity. 8/22/2011 (Price: $7.99; Age: 5 and up) [Add to my Inquiry Basket][?]



THIS BANNER IS AN AD:
---
---