---
New & Notable Toys: Educational
Check out these new and noteworthy toys.
LeapFrog 100 Animals Book by LEAPFROG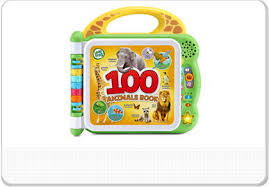 Six double-sided, interactive pages feature animals from 12 categories such as the forest, the ocean and the shore
Explore three play modes that teach about animal names, animal sounds and fun facts
This fully bilingual book lets kids learn about animals and sing songs in English and Spanish
Fun facts about animals provide an early introduction to science concepts
Intended for ages 18+ months; requires 2 AA batteries
10/22/2020 (Price: $18)



ABC & 123 (Deluxe) Learning Collection by BRAINY BABY


Brainy Baby® has been a leader in preschool video development for more than a decade. Created by educators and parents, this award-winning series uses a time-tested, proven teaching method that follows a lesson plan format. Each video reinforces lessons through engaging, real-life objects and fun sing-alongs to which kids can relate. Brainy Baby® helps children discover a world of learning with quality products that children love and parents trust. A complete line of complimentary DVDs, books and flashcards are available to help your child develop a love of learning for a lifetime.® 2/3/2015 (Price: $99.99) [Add to my Inquiry Basket][?]



Owls with Glasses and Foxes with Glasses Page Clips by RE-MARKS INC.


Mark the spot in your current book, hang a note on the fridge, or organize your papers with Re-marks magnetic page clips. Each clip is made of sturdy, UV-coated paper with a vinyl magnet, and can be used as a paper clip, fridge magnet or a staple, making both reading and organization fun!
Page clips are collectible gifts at friendly price, so they're perfect for a register-adjacent impulse buy. 1/23/2015 [Add to my Inquiry Basket][?]



3D Digital Bookmark by MARK-MY-TIME LLC
The Mark-My-Time™ 3D Digital Bookmark is a convenient, easy to set timer to count down or accumulate reading time.
Motivational - encourages kids to read often and independently while helping them to record time for school or library reading logs.
Portable - Encourage reading anytime and anywhere with a design that can remain in the book and be "on the go" like you are. Time is stored in the bookmark until you delete it.
This bookmark is ideal for timed math fact activities, music practice sessions, homework study sessions and more. Parents and teachers across the country confirm that Mark-My-Time bookmarks are a great way to get kids excited about reading and wanting to read more. Made of durable polyethylene plastic and now available in three cool 3D Royce animal images, a Snow Wolf, Turtle Town and a special "in motion" T-Rex which transforms from reptile to skeleton. These exciting new bookmarks will be shipping, just in time for the holidays at only $11.95.
Launch date: October 7, 2014 8/28/2014 (Price: $11.95; Age: 5 and up) [Add to my Inquiry Basket][?]



Becca & Bas - A Trip to the Park by BECCA & BAS THE KNOWLEDGE TRACKERS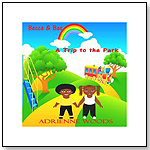 The first book in the Knowledge Trackers series. Becca & Bas, The Knowledge Trackers is dedicated to empowering, equipping and promoting literacy among African American children through an interactive doll and adventure series called "The Knowledge Trackers." 4/28/2014 (Price: $5.99) [Add to my Inquiry Basket][?]



MOVA Pendants by TurtleTech Design, Inc.


MOVA Pendants perfectly framing the magic of perpetual motion. Any of the 4.5" MOVA Globe designs can be made into pendants upon request and the pendant base comes in black or clear acrylic. The Silver/Blue Metallic MOVA Pendant has a contemporary and refined look with navy/indigo oceans and silver metallic finishes on the land masses. 8/26/2013 [Add to my Inquiry Basket][?]



Lie Detector Assembly Kit by ARTEC EDUCATIONAL
By amplifying a marginal amount of current flowing through your body, the meter's needle will move! Make your friends sweat under pressure! Have fun learning about electrical current and resistance. 6/10/2013 (Price: $9.99; Age: 8 and up) [Add to my Inquiry Basket][?]



Smart Play Pad by SMART PLAY LLC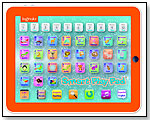 Make early learning fun & exciting with the brand new electronic portable Smart play Pad. Little ones will love the cool looking tablet that's easy to use and can play anywhere. More than 30 touch sensor keys teach language and pronunciation skills to help prepare your child for kindergarten. Four game modes are full of fun ways to discover letters, phonics, numbers, music and more. Bonus - Bilingual feature helps kids learn the alphabet and numbers in English and Spanish. Requires 3 AAA batteries (included). Launch date: February 2013. 1/8/2013 (Price: $24.99; Age: 2 to 8) [Add to my Inquiry Basket][?]



Smarty Pants - 3rd Grade Card Set by MELISSA & DOUG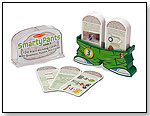 Smarty Pants Third Grade cards let kids test their smarts and load up on new facts and funny trivia. Designed for independent use (so a child can play alone or with a parent or friend), the cards are colorful, creative and packed with illustrated activities, including trivia quizzes, problem-solving puzzles, rebus puzzles, fun facts, creative story-building games and much more. Each educational card set is thoughtfully developed to suit the learning style and curriculum standards of each age range...then spiced up with fresh, lively design and an infusion of humor (including a whimsical pants-shaped case!) to keep kids giggling, engaged and excited about learning. 1/4/2013 (Price: $12.99; Age: 8 and up)



Globe 4 Kids 10" by REPLOGLE GLOBES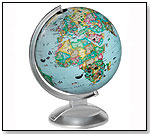 The Globe 4 Kids Globe by Replogle is a 10-inch Illustrated, illuminated globe that is perfect for kids of all ages. With its vividly displayed political diagrams and relief map it is an excellent tool to help teach children about various regions and their significance in the world. It also features pictures of a mixture of animals, landmarks, and even people to help teach where some historical figures are from. 1/4/2013 (Price: $74.99) [Add to my Inquiry Basket][?]



Mathological Liar Games by EDUPRESS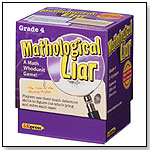 Students will love becoming math detectives. Players earn points for solving math mysteries in this entertaining and educational game. In each round, players read about a crime committed and each player receives a suspect's alibi. Players must determine whether the math in their suspect's alibi is correct or not. If the math is correct, the suspect is innocent; if the math is incorrect, the suspect is guilty of the crime. Each game requires players to use multiple grade-level math skills. Includes 40 math mysteries. The game can be played with 2-4 players and includes ideas for turning the game into a quick-and-easy math center. Set contains 200 cards and directions. Available in grades 2-6.
Awards: 2012 Dr.Toy Best 20 for $20 12/14/2012 (Price: $11.99; Age: 8 to 12)



Usborne Wipe Clean Activity Books by USBORNE PUBLISHING


These reusable books introduce the alphabet, letters and first writing skills. Wipe-clean pages and pen offer lots of opportunities for practice.
— In a Winter 2012 survey, Teresa Derry, owner of Annie's Toy Chest in Cocoa, Fla., told TDmonthly that they sell 20 of this item each month.
— Mike Snyder, owner and manager of Cville's Hobbies, Games and Toys in Charlottesville, Va., told TDmonthly in a December 2013 survey that this is one of their best-selling books.
— Teresa Derry, owner of Annie's Toy Chest in Cocoa, Fla., told TDmonthly in a November 2014 survey that Usborne books are a year-round best-seller in the educational category. 12/4/2012 (Price: $7.99; Age: 4 and up) [Add to my Inquiry Basket][?]



Marie's Words Vocabulary Flash Cards by MARIE'S WORDS INC.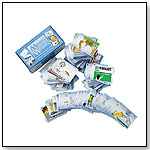 Marie's Words is a work of 550 original, full-color, hand-drawn vocabulary flash cards. It allows kids to learn word definitions in a visual and meaningful way. The illustrations are unique, and many use historical, geographical, scientific, cultural and generational references as a mnemonic tool for easy learning. Marie's Words harnesses the "Power of Pictures." 11/19/2012 (Price: $29.99) [Add to my Inquiry Basket][?]



Gemstone Necklace Excavation Kit by GEOCENTRAL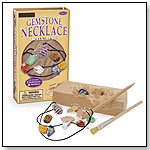 A great item for today's adventuresome girls. Each kit contains a gypsum block with 7 different embedded gemstones and a spiral pendant. Once the stones have been excavated, she can choose a favorite stone to wear in the necklace. Stones can be changed to coordinate with her outfit or her mood. Launch date: August 2012. 11/14/2012 (Price: $11.99; Age: 5 to 12) [Add to my Inquiry Basket][?]



Visual Display - Class Calendar by MINILAND EDUCATIONAL CORP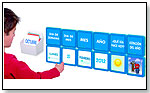 Class Calendar presents a visually complete representation of the day, month, year, today's weather, and the season in 4" x 4" frames. It includes images of the seasons, weather, months, day, date, and storage basket. It is provided in both English and Spanish. Launch date: January 2013. 11/14/2012 (Price: $76.99; Age: 3 and up) [Add to my Inquiry Basket][?]



New Sprouts™ Ring It Up! My very own cash register by LEARNING ENCOUNTERS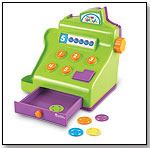 Cash in on curiosity with this modern cash register that makes playing shop irresistible. Features a fun coin slide and pop-open cash drawer. Includes chunky buttons and 5 number coins. Ages 2+. Launch date: January 2013. 11/14/2012 (Price: $29.99; Age: 2 to 4) [Add to my Inquiry Basket][?]



Boikido Wooden ABC Cubes 28 Pc Set by BOIKIDO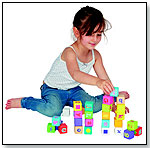 There is no better way to learn alphabets, numbers, colors, and shapes than by playing with these 28 colorful wooden Boikido cubes. These cubes are also building blocks that stimulate imagination. Develops motor skills, hand-eye coordination, and problem solving skills. Launch date: February 2013. 11/14/2012 (Price: $29.99; Age: 1 and up) [Add to my Inquiry Basket][?]



Hot Dots® Pen by EDUCATIONAL INSIGHTS INC.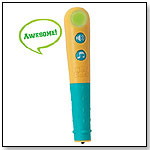 The Hot Dots pen works with dozens of Hot Dots card sets, providing instantaneous visual and audio feedback. Simply press the pen to choose an answer on any Hot Dots or Hot Dots Jr. card for an immediate response—cool, kid-friendly phrases for correct answers and gentle redirection for incorrect responses. 11/7/2012 (Price: $10.99; Age: 5 and up) [Add to my Inquiry Basket][?]



Homework Helper Workbook - First Grade Activities by CARSON-DELLOSA PUBLISHING


First Grade Activities Homework Helper provides children in first grade with extra help in learning important skills. Packed full of fun-to-do activities and appealing art, children will have fun completing the reproducible pages while learning first grade skills at the same time. Answer keys are also included where needed. These workbooks provide help for students who need extra practice with basic skills, for the accelerated student who enjoys an extra challenge, and for the young learner who is developing basic concepts and readiness skills. They also help boost self-confidence and reinforce basic skills with activities that are geared to the specific grade level.
— Gregory Sahagian, owner of Learning Express of Beverly in Beverly, Mass., told TDmonthly in a Fall 2012 survey that they sell 4-5 dozen Kumon Homework Helpers each month, making them a top-2 best selling educational products. 11/7/2012 (Price: $2.99; Age: 6 to 7)



Classic Set by CUBICITI COMPANY LLC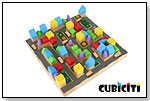 The Classic set consists of 36 varieties of maple blocks. Painted with non-toxic water based acrylic paints and sealed with organic beewax.
Awards: 2013 TDmonthly Seal of Approval 11/2/2012 (Price: $79.00) [Add to my Inquiry Basket][?]



Big Words Flashcards by KNOCK KNOCK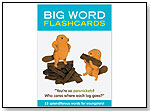 Kids (and grown-ups) love to learn and say silly-sounding words—not to mention impressing others with them—so we've created Big Word Flashcards, featuring some of the coolest multisyllabic terms in the dictionary. With fun definitions, child-friendly phonetic pronunciations, and playful illustrations, these cards will introduce youngsters of all ages to the joys of loquacity. Launch date: January 2012. 10/25/2012 (Price: $12.00; Age: 6 and up) [Add to my Inquiry Basket][?]



Word Snag by PRESSMAN TOY CORP.


Players must turn over a category card then roll the letter dice. Everyone tries to match the letters with something related to the category. If they're looking for "Vehicles" — take the "T" and yell out "Truck!", then keep on looking for more. The first player to get 20 points wins. For 2 to 4 players, ages 8 and up. Contents: 7 dice, dice cup, 30 category cards, score pad, rules. Launch date: June 2012.
Awards: 2012 Family Fun Toy of the Year T.O.Y. Award 10/25/2012 (Price: $12.00; Age: 8 and up) [Add to my Inquiry Basket][?]



Triple Talk Vocab Cards by SUPER DUPER PUBLICATIONS


Triple Talk is a fast-paced card game for improving vocabulary, comprehension, and reasoning skills by presenting students with words that may have different meanings based on their context. For example, one can swim in a pool, play a game of pool, or pool one's resources. Each of the 60 Word Cards in Triple Talk has three different corresponding Photo-Definition Cards (180 Cards). There are three levels of Photo-Definition Cards. Level 1 Cards have a definition most familiar to students. Levels 2 and 3 gradually increase in difficulty by using the words in contexts that may not be as familiar to students. The definitions present the words as simple nouns, verbs, and adjectives. 10/22/2012 (Price: $34.95)



Lexibook Junior Tablet by LEXIBOOK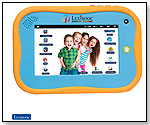 Developed especially for kids, Lexibook® Junior Tablet combine educational, multimedia and interactive activities, empowering children to play and learn using their very own tablet. The double injection molded plastic casing is solidly constructed to hold up to kids at play -- even in the hands of its youngest users. The easy-to-use interface can be intuitively navigated by all ages. The scrolling menu makes it easy for kids to access a treasure trove of apps, games, music, videos, cartoons and books. Launch date: October 2012. 10/19/2012 (Price: $150; Age: 3 to 7) [Add to my Inquiry Basket][?]



Spanish And English La Granja - The Farm. By Ms Blanca in DVD by LITTLE XAVIER COMPANY

A high-energy educational Spanish & English class in DVD that will stimulate kid's musical & language development and captivate their imaginations. We believe that children's interest will peak after watching this special video. Children from 3 years old and up learn the name of many farm animals in the "Repeat After Me" segment. Includes "Numbers 1-30", "Sentences", "Opposites", "What Color It Is?", "Insects", "Puzzle Time" and "Time To Eat". The show ends in a fancy gelato shop learning the ice cream flavors. Songs, music, illustrations, and real farm animals are part of this wonderful video. Launch date: January 2012.
Awards: 2012 Best of Show Dealer Favorites; A "must have" item from the 2012 NSSEA Organization Ed Expo recently held on March 23rd in Baltimore, MD 10/16/2012 (Price: $22.99; Age: 3 to 8) [Add to my Inquiry Basket][?]



Ultimate Volcano Science Kit by DISCOVER WITH DR. COOL


Discover with Dr. Cool turned this classic science experiment into the ultimate hands-on volcano experience. First you'll decorate the 7" ceramic volcano with the brush and paints included in the kit. Then kids'll make the volcano erupt over and over with the eruption powder and red lava coloring also included. Plus they'll get to examine 3 genuine volcanic specimens including: a real geode, an obsidian arrowhead, and a floating piece of volcanic rock called pumice. The information guide will teach kids all about their specimens as well as how volcanoes form and why they erupt. Also included is an activity booklet with 10 fun games, puzzles, and challenges to complete. Because everything is included in the kit, kids won't need to run to the store for additional supplies. If they're doing this project for the science fair, they'll love how nice the ceramic volcano looks-it's way better than the paper mache volcanoes. This is the perfect science kit for anyone interested in geology, earth science, or volcanoes. Launch date: August 2012.
Awards: 2013 TDmonthly Seal of Approval, 2012 Kids Product of the Year, Creative Child Magazine; 2012 Gold Award, Family Review Center;2012 Seal of Approval, Family Review Center. 10/16/2012 (Price: $19.95; Age: 6 to 12) [Add to my Inquiry Basket][?]



The Global Game Changers by PIXEL ENTERTAINMENT


Winner of Dr. Toys 100 Best Childrens Products of 2012 and 10 Best High-Tech Products of 2012, as well as a Preferred Choice Award by Creative Child Magazine, this new children's book is built around The Global Game Changers, a fictional team of superheroes whose leader, Global Girl, and her sidekick, Little Big-Heart, and their trust dog Pixel, recruit real-life kids to help change the world for the better by doing good things for others without expecting anything in return. At the end of The Global Game Changers book there is a call to action for the reader to be inspired to join the Alliance by visiting The Global Game Changers interactive web community where they can share their Ignite Good! stories, learn how to utilize their talents to affect things they are passionate about, have fun, and be empowered to help make a difference in the world. Launch date: July 15, 2012. 10/9/2012 (Price: $16.99; Age: All Ages) [Add to my Inquiry Basket][?]



International Moneybox by MOONJAR


In celebration of our tenth anniversary, Moonjar has created a brand new Moneybox with a global twist. Each metallic section is wrapped in the words, "Save, Spend and Share" in languages from around the world. The boxes are gold, silver and copper colors to appeal to the tween set as well as their parents. 10/5/2012 (Price: $28.00) [Add to my Inquiry Basket][?]



Brilli the Imagination Ball by VTECH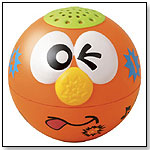 Little ones will love Brilli the Imagination Ball, an educational toy from VTech. There are 5 different modes of play, including games with counting, natural sounds, rhymes and silly sounds. The firm surface provides an easy grip for small hands, and the included motion sensor offers a wide variety of feedback responses for each game played. 9/24/2012 (Price: $17.99; Age: 0 to 4)



Spot it! Alphabet by BLUE ORANGE GAMES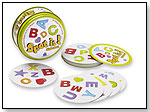 There is always one, and only one, matching letter between any two cards. Spot it to win. As they search for matches, preschoolers will learn to identify letters and colors, building essential skills for preschool and beyond. There are 3 ways to play with different challenge levels. The rule booklet includes advanced play tips for little learners ready to explore alphabetic order and basic spelling. Launch date: September 2012. 9/12/2012 (Price: $9.99; Age: 2 to 5) [Add to my Inquiry Basket][?]



Multiplication Master Electronic Flash Card™ by LEARNING RESOURCES INC.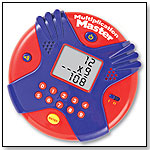 A handheld flash-card game that targets tricky times tables. Kids can play just the ones they want or select them all. Answer as many problems (numbers 0–12) as they can in 60 seconds. Vertical problem format, 2 skill levels, timed/untimed modes, plus fun sound effects. Requires 3 AAA batteries, not included.
Awards: 2012 Dr. Toy 100 Best Toys 9/11/2012 (Price: $16.99; Age: 7 to 10) [Add to my Inquiry Basket][?]



Exploracise® Multiplication Football by EXPLORAMANIA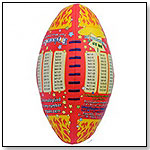 Turn one of the most difficult math topics into the most FUN. The NEW Multiplication football is more fun than flash cards for learning these important math facts. Help kids learn the multiplication tables through engaging active play to increase retention and recall for higher test scores. Take along this soft stuffed ball to review the multiplication tables outdoors, indoors and even in the car. It is a colorful picture dictionary on an oversized ball making it easier to catch and throw.
Awards: 2012 Dr. Toy 100 Best Toys 9/11/2012 (Price: $22.50; Age: 8 to 10) [Add to my Inquiry Basket][?]



Flash Cards by eeBoo corp.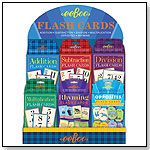 A simple call and response activity. Beautiful pictures introduce children to letter sounds and simple phonics. Flash card topics include: Division, Multiplication, Subtraction, Addition, Rhyming, and Opposites. 8/23/2012 (Age: 3 and up) [Add to my Inquiry Basket][?]



Wash Your Paws Poster by BARKER CREEK PUBLISHING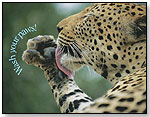 We partnered with the researchers at National Geographic's Stock Photo Library to find a great image that would remind us all to "wash our paws!" Hang this big 17" x 22" chart "as is" or put it in a frame - either way, it is a beautiful and affordable way to add an important message along with a bit of humor to your home, classroom, office, workplace...anyplace where healthy habits and clean hands are encouraged. Launch date: 2012. 7/30/2012 (Price: $3.99; Age: All Ages)



Muscle Movers Lower Case Activity Kit by FUNDANOODLE


A fun and easy activity parents and children can do together. Kids will be delighted with colorful cards that promote gross motor development and alphabet recognition. Each card has a lower case letter on one side and adorable animal and action on the other. Players can have fun as they "Crawl like an inchworm" or "Roar like a lion." Children will practice letter recognition while improving flexibility and strengthening muscles. Trace the letter on the back of the card for reinforcement and handwriting practice. Launch date: 2011. 7/26/2012 (Price: $14.99; Age: 6 to 8) [Add to my Inquiry Basket][?]



THIS BANNER IS AN AD:
---
---