---
New & Notable Toys: CD-Rom
Check out these new and noteworthy toys.
Keyboard Town PALS Educational Software by KEYBOARD TOWN PALS LLC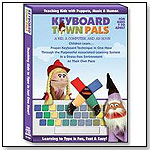 Keyboard Town PALS educational CD-ROM or web-based software is designed to teach children to type on a computer keyboard in one hour using association with puppets who live in a fictional town. Children of all learning aptitudes can enjoy the puppets' humor, music and stories while learning to type in a stress-free environment avoiding repetitive, boring drills. "The Keyboard Town PALS product stands in stark contrast to all other traditional typing products. Our method, unlike other methods, is able to accelerate the learning process to teach children to type in one hour. Parents and educators now have an alternative option permitting their children to enjoy a fun, fast and easy way of keyboarding and avoid endless repetitive boring exercises that are slow and frustrating, taking months and sometimes years to learn," Donna Katz, president of Keyboard Town PALS, LLC, told TDmonthly. Launch date: 2009. 10/5/2009 (Price: $39.95; Age: 7 and up)



Morton Subotnick's Creating Music Series by ALFRED PUBLISHING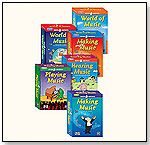 Children can compose and experience music at the most basic level, before ever picking up an instrument or learning to read. This series of interactive music activities facilitates experimenting with the fundamentals of pitch, rhythm and sounds of various instruments and styles of music. Children can compose their own music using the musical canvas feature, which "lets children experiment with composing music visually — they paint at the top for a high note, bottom for a low note, and use a variety of instruments, including rhythm section," Marina Terteryan, marketing coordinator for Alfred Publishing, told TDmonthly. The series includes "Making Music," "Making More Music," "Hearing Music," "Playing Music," "World of Music" (beginner) and "World of Music" (intermediate). Launch date: April 2008. 1/9/2009 (Price: $39.95; Age: 4 and up) [Add to my Inquiry Basket][?]



Barbie iDesign Ultimate Stylist Cards and CD-ROM by MATTEL INC.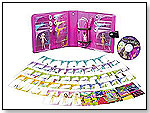 This set includes fashion cards that can be layered to create different looks for Barbie, plus a CD-ROM so that girls can design on the computer as well. 12/1/2008 (Price: $35.00; Age: 5 and up) [Add to my Inquiry Basket][?]



Fashion Solitaire by BRIGHTER MINDS MEDIA


Developed under collaboration by Large Animal Games and Lifetime Games, Fashion Solitaire allows players to design clothing collections, assemble outfits, and email fashion show photos to friends. Launch date: June 2008. 9/10/2008 (Price: $19.95)



Fever Frenzy by LEGACY INTERACTIVE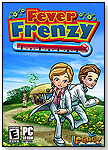 In this "service" style game, players must take on the job of curing some of the wackiest patients they have ever met. There are 40 levels and four different medical settings where patients suffer from Baboonic Plague, Mother Goose Bumps, third degree sideburns and more. Win Hospital challenges and discover one's rare and special abilities to help you save the world from the funniest outbreaks ever. Launch date: March 2008. 1/18/2008 (Price: $19.95; Age: 8 and up) [Add to my Inquiry Basket][?]



Phonics Time by EDUTUNES.COM INC.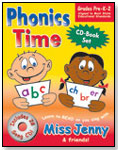 Children learn all major phonics patterns in the English language as they sing fun tunes with "Miss Jenny." The CD contains 28 songs in 70 minutes of music, and the 64-page book includes all lyrics in a child-friendly coloring book, along with dozens of activities that parents or teachers can use to accelerate learning. Launch date: February 2008.
— "Phonics Time uses music to accelerate learning. It is the most affordable, comprehensive musical phonics solution available on the market," Jennifer Fixman of Edutunes.com told TDmonthly. 12/7/2007 (Price: $19.99; Age: 3 to 8) [Add to my Inquiry Basket][?]



DollHouse by PROTOZONE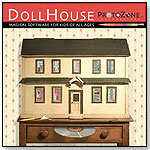 This program offers endless hours of creative fun and learning for children as they learn about patterns, symmetry, quilts and painting, all the while playing in their own virtual doll house. Within minutes, they can create amazing patterns on the walls, floors, furniture and rugs, all with the click of a mouse. Users can change seasons, turn day into night, open doors, drawers and windows, play games and more. They can save and print their creations, which may serve as sheets of wallpaper, rugs, paintings, floors and even furniture for a real doll house. Launch date: November 2006. 8/9/2007 (Price: $24.95; Age: 5 and up) [Add to my Inquiry Basket][?]



The Animated Noom & Raj Start a Business: The ABCs of Money by MOONJAR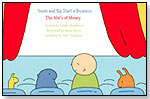 Noom and Raj want to start a business — a lemonade stand. Kids can follow them through this fun adventure as they learn all about money words and saving, spending and sharing with their Moonjar. Launch date: February 2007. 4/6/2007 (Price: $9.95; Age: 4 to 8) [Add to my Inquiry Basket][?]



Giggles Computer Funtime for Baby: My Animal Friends by LEVERACTIVE LLC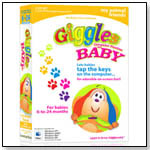 This award-winning software includes 14 activities and over 60 songs, and allows babies to tap computer keys for on-screen fun. Activities include At the Zoo, Penguin Playground and more, and feature a unique mouse action. The two-CD set includes a bonus screensaver version. "Babies are wildly curious and want to touch the keys they see their parents touching all day." This product "sells just as well in the toy market, the baby market, and the software market, and is a growing line of soon to be three titles with many more on the way." President Tim Leverett of Leveractive told TDmonthly. Launch date: September 2006. (

Watch Video) 12/5/2006 (Price: $24.95; Age: 1 to 2) [Add to my Inquiry Basket][?]



I Spy Mystery by SCHOLASTIC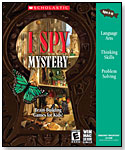 Kids can discover a new way to play I SPY with 13 fascinating mysteries on this CD-ROM. They simply choose a case file, and then earn mystery clues by solving riddles and searching for concealed objects. Children must employ problem solving skills to follow clues to solve the case of the Locked Gate and other mysteries. The game "engages kids in solving I SPY riddles and mysteries while simultaneously building their vocabulary and language skills," Amabel Fulgencio of Scholastic told TDmonthly. It was named one of the 100 Best Children's Products of 2006 by Dr. Toy. Launch date: August 2006. 11/10/2006 (Price: $19.99; Age: 6 to 10) [Add to my Inquiry Basket][?]



Inspiration 8 by INSPIRATION SOFTWARE INC.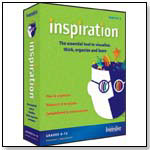 This tool for visualizing, thinking, organizing and learning is designed to offer one convenient place for students to successfully plan, research and complete projects. Inspiration 8 expands the ways students and teachers can use visual learning to improve achievement across the curriculum. The new and enhanced capabilities help students develop a deeper understanding of difficult concepts and build stronger critical thinking skills. Upgrades are available for $39.95. Pricing is available for volume purchases and volume upgrades. 7/24/2006 (Price: $69)



School Rules! CD Volume 1 by SOCIAL SKILL BUILDER INC.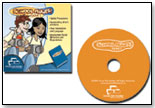 Engaging real-life onscreen videos teach social awareness and the unwritten rules of peer relations and acceptable behavior in the difficult middle to high school years. All Social Skill Builder programs include an easy to use lesson plan to customize the video sequences shown for each student. These lesson plans also include predeveloped lesson plans that emphasize items like exclusively positive behaviors, peer-interaction scenes, problem solving scenes and more. Each of these programs includes seven complexity levels and over 350 videos to target a broad range of abilities. All levels include the ability to earn energy points that result in a fun motivating computer game. Both volumes target individuals with a cognitive age of 8 to 18 years. These programs are both Macintosh and IBM PC compatible. 6/9/2006 (Price: $89.99) [Add to my Inquiry Basket][?]



Light Rangers: Mending the Maniac Madness by DIGITAL PRAISE INC.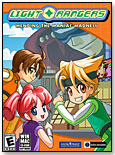 Set in the fictional town of Angeltown, "Light Rangers: Mending The Maniac Madness" is rendered in the ultrapopular Japanese anime style. Players take on the roles of friends Angel, Amos and A.J. as they defend Angeltown from the influence of Maniac Brainiac who, through his evil minions Vanna Vanity, Fast Forward, Dr. Nono and Mimi Me, is leading kids toward lives of pride, impatience, disobedience and selfishness. 6/7/2006 (Price: $19.95; Age: 6 to 10) [Add to my Inquiry Basket][?]



Gobs of Fobs by BACKPACK TOYS LTD.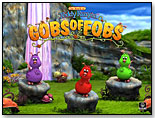 Just in time for the return of Teddy Ruxpin, the world's first animated storytelling toy and the best-selling toy of 1985 and 1986, BackPack Toys has partnered with Big Time Games to launch Gobs of Fobs, a casual, highly playable, PC videogame based on the lovable Fobs creatures that befriend Teddy in the wonderful World of Teddy Ruxpin. Gobs of Fobs is a downloadable puzzle game with many levels of difficulty and three modes of game play. 6/1/2006 (Price: $19.99; Age: 6 and up)



Math Blaster by KNOWLEDGE ADVENTURE, INC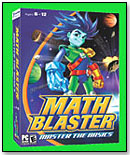 This fast-action, futuristic adventure helps teach kids math. It includes addition, subtraction, multiplication and division, helping to build children's confidence as they increase their speed with answering math questions. In addition, it introduces kids to fact families, basic problem-solving, the notion of equivalence and mental math. Once kids know the answers to math problems, they maneuver the character on the screen to blast the problem away. The game provides automatic progress reports to help boost kids' confidence and encourage progress. It recently won an iParenting Media Award and was named one of the 100 Best Children's Products of 2006 by Dr. Toy. Math Blaster Master the Basics "helps kids reach their potential by uniquely delivering state-standard math content in an engaging and exciting video game format," Colwin Chan, marketing manager of Knowledge Adventure, told TDmonthly. 1/5/2006 (Price: $29.99; Age: 6 to 12) [Add to my Inquiry Basket][?]



Ticket to Ride - The Computer Game by DAYS OF WONDER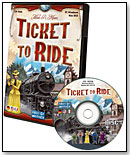 This computer game comes in response to high user interest in the Ticket to Ride Online game, which has hosted over 2 million games played in the past year. It will enable Days of Wonder to make new Ticket to Ride maps available to players much faster. This version of the popular game, where players compete build the longest railroad, includes a new map of Switzerland, designed by the game´s author, Alan R. Moon. Players will be able to play against "bots" in the game itself or online against any of the other 50,000 registered players from around the world. 11/8/2005 (Price: $29.95; Age: 8 and up) [Add to my Inquiry Basket][?]



Magic: The Gathering by WIZARDS OF THE COAST

In 1993, the Magic: The Gathering trading card game started a gaming revolution that continues today with six-million players worldwide. This CD-ROM features exciting games that cover the key aspects of Magic play, plus the Magic Online program. You can join one of the biggest communities of players and participate in local events and global tournaments. Additionally, the game box includes two decks featuring illustrated cards of creatures and spells, a 14-card pack with more advanced cards for expanded game play, a collectible premium card, two play guides for step-by-step play, an easy-to-read rulebook, two playmats with scorekeeping counters and a credit for online versions of all the cards.
— "I couldn't even quantify how many of these I sell," said Dustin Gilliland, owner of Crimson Castle Chess & Games in Tuscaloosa, Ala., in early 2011. 10/5/2005 (Age: 13 and up) [Add to my Inquiry Basket][?]



Smart-Bear Adventures by LEBOE & GRICE MULTIMEDIA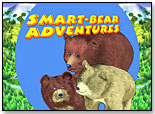 This comprehensive multimedia program offers educational software designed to teach children while at the same time engaging them in activity. The Smart-Bears are adventure stories that incorporate "smart pages" with animated text to keep kids interested while they read. 9/23/2005 (Price: $24.95; Age: 3 to 9)



Cosmic Blobs by SOLIDWORKS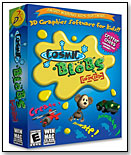 With Cosmic Blobs, kids have the power to design, manipulate and animate their own original creatures, objects and tableaus from the farthest reaches of their imagination with 3D graphics rivaling that of today´s leading computer-generated movies and cartoons. Kids can animate their Cosmic Blob creations, e-mail them to friends, print them, paste them onto a school report or import them into other applications. Cosmic Blobs was a winner of Dr. Toy´s Smart Play/Smart Toy Children´s Products for 2005. 8/23/2005 (Price: $39.99; Age: 7 to 14)



Music Pirate Game by A TIGOR MEDIA INC.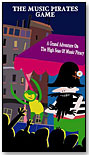 Expected in early 2006, this story takes place on the high seas. It incorporates popular music aiming for an older age group than Interactive Classics' standard classical music software. 8/3/2005 (Price: $19.95; Age: 9 to 12) [Add to my Inquiry Basket][?]



Music Ace Deluxe by HARMONIC VISION INC.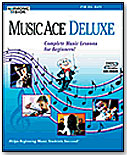 This highly recommended program offers 36 lessons and games complete with a composing function. It reinforces music lessons. The program teaches music theory, rhythm, pitch, note reading, listening and the keyboard. Music Ace has won several awards including the Dr. Toy 2005 Smart Play award. 8/3/2005 (Price: $79.95; Age: 6 and up) [Add to my Inquiry Basket][?]



Making Music by CREATING MUSIC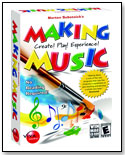 Children learn musical composition by drawing notes and manipulating them through Morton Subotnick´s unique software. Games and activities make learning the basics of music fun and easy. With Making Music, children learn the basics of musical composition at their own pace. It´s as easy as finger-painting and kids can choose from 16 instruments to create their own original music composition. The game has won numerous awards for excellence, including the "Top Choice" Software Award, Museum of Science, Boston 2004. "[It can] teach children to compose music. And they don't even have to know a single thing about notes or scales," according to Kay Pluta, a reviewer for Suite101.com. 8/3/2005 (Price: $29.99; Age: 5 to 10) [Add to my Inquiry Basket][?]



Piano Mouse Goes to Preschool by PIANOMOUSE.COM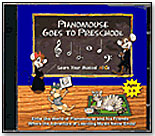 Piano Mouse's newest adventure introduces young children to beginning musical theory. It teaches the musical alphabet and provides an introduction to the piano. Consisting of 12 games, it allows students to play and learn at the same time. 8/3/2005 (Price: $19.99; Age: 3 to 5) [Add to my Inquiry Basket][?]



Mini CD PC Games by RONSONIC TRADING CORP.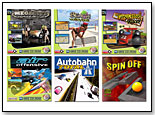 These mini CD games titles include "Megacity Challenge," "Beach Volleyball," "Toyland Racer," "Air Offensive," "Autobahn Total" and "Spin Off." Families will enjoy hours of fun playing these exciting action games. - Aire Norell 1/11/2005



Aesop´s Fables by IMAGILOT ENTERTAINMENT


This completely new and wonderfully entertaining adaptation of eight classic fables by Aesop is a Parent´s Choice Silver Honor Award Winner. This is a magical CD that children love to listen to over and over! With hilarious characters, clever original music and sound effects, you´ll find yourself transported right into the middle of this wonderful and friendly forest where all of Aesop´s animals live and learn together. 9/1/2004 (Price: $14.99)



ILIX Skate Series One : Bob Burnquist by 4D CARD INC.


Skateboard superstar Bob Burnquist´s ILIX Digital Sports Card features exclusive footage and photos, including mini movies, interviews, sessions, highlight reel, and tours of his home, ramp and organic farm. Download icons, wallpapers and screensavers to your desktop computer. Comes with a free membership that lets you stay connected to updated content and more. Fans will appreciate this insider´s look at the multi-talented Burnquist. - Aire Norell 9/1/2004 (Price: $6.95)



THIS BANNER IS AN AD:
---
---