---
New & Notable Toys: Infant & Toddler
Check out these new and noteworthy toys.
Spin Again by FAT BRAIN TOY CO.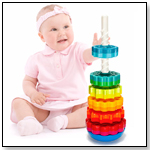 This stacking toy also spins. When colorful discs are dropped on the threaded corkscrew pole, they spin all the way down. The base can be used either flat for a steady base, or turned over for a wobbling base that adds an extra challenge (and extra fun). 11/3/2015 (Price: $29.95)



Nello by KID O PRODUCTS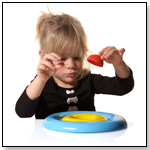 Nello is a magic object and versatile, open-ended toy that quickly becomes an indispensable accessory for countless play activities, indoors and outdoors. It is a color puzzle, a nesting toy, a marble run, a floating island in the bath or a sand toy at the beach. You can roll, spin and swing the rings, throw and catch them. Use them as targets for games like tiddlywinks or as beautiful props for role and pretend play. Nello is made from high-quality, food-grade HD-PE, 100% recyclable. 7/29/2015 (Price: $16.00; Age: 1 and up) [Add to my Inquiry Basket][?]



Tranquil Frog by CLOUD B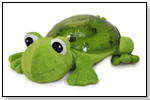 Like his cousin, the award-winning Tranquil Turtle, Tranquil Frog transforms any room into a serene oasis. Glowing in a relaxing lily pad green, the shell projects a magical underwater light effect and plays the soothing sounds of ocean waves and a seaside serenade. The total effect provides for a calm and relaxing environment giving children a peaceful night's sleep. Tranquil Frog features a 23-minute timer with auto shut-off to ensure complete darkness during deep sleep, as recommended by pediatricians.
Awards: 2015 TDmonthly Top Toy Award 6/19/2015 (Price: $44.95)



Giantte Deco by MINILAND EDUCATIONAL CORP


A new fun version of Miniland's giant stacking and nesting game formed by 10 progressively sized cups. Each cup has a happy animal shape and a number in relief making it easy to stack in order. The bucket has a perforated lid with the silhouettes of 4 different shapes to match and insert 4 included shape blocks though the lid. Made for children ages 12-24 months.
Awards: 2015 TDmonthly Top Toy Award 5/21/2015 (Age: 1 to 2) [Add to my Inquiry Basket][?]



Ambi Bath Toys - Duck by GALT TOYS


The essential toy for bath time fun. This colorful little duck has a uniquely designed beak that is set into motion by the slightest movement of the water. Mention ToyDirectory for special considerations

3/24/2015 [Add to my Inquiry Basket][?]



Busy Bead Maze by ALEX BRANDS


Get ready for a day at the races! Little ones can move the chunky bead pieces shaped like a car, plane, bus and trucks around the colorful maze. The beautiful sustainable table top design provides a sturdy surface for little learning hands to explore, move and discover. The beads even go through and under the tabletop! A great early learning toy for developing visual stimulation, hand eye coordination and cause and effect. For ages 10 mos+
— Donna Frederick, owner of The Play House Toy Store in Durham, N.C., told TDmonthly in a February 2015 survey that Alex's Busy Bead Maze is one of their store's best-selling wooden toys. 2/26/2015 (Price: $86.99; Age: 1 and up) [Add to my Inquiry Basket][?]



Baby Blanket Music - Billy Joel by BRAINY BABY


Soothing music for both babies and parents from popular artists. 10 volumes available: Billy Joel, Elton John, John Mayer, Madonna, The Beatles, Garth Brooks, Michael Jackson and more! 2/2/2015 (Price: $14.99) [Add to my Inquiry Basket][?]



Lifenest® Breathable & Padded Mesh Crib Bumper by UBIMED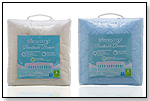 The Lifenest® Breathable and padded Mesh Crib Bumper was developed by a Medical Doctor in response to the concerns with baby suffocation raised by the research, but also with the aim of preventing injuries that bumper pads protect against. Made of Breathable Hypoallergenic Polyester Mesh material, the Lifenest Bumper simultaneously helps prevent suffocation and injury while at the same time, with its soft padding, promoting baby's comfort. The Lifenest Crib Bumper collapses to prevent climbing and tucks below the mattress for additional protection. The bumper attaches easily with convenient ties complying with the ASTM standard to prevent entanglement. The Greenguard Gold Certification ensures that a product has met some of the world's most rigorous and comprehensive standards for low emissions of volatile organic compounds into indoor air. The packaging is BPA free and phthalate free. The durable Lifenest Breathable Crib Bumper is machine washable and fast drying. It fits most of the US rectangular cribs.
Awards: 2014 TDmonthly Innovations Award 11/28/2014 (Price: $49.99; Age: 0 to 3) [Add to my Inquiry Basket][?]



LiL-Pro by REMARKABOWL LLC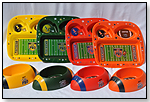 LiL-Pro sports themed bowls, plates and sets by Remarkabowl are the perfect way to score big with your kids while they eat! Now they love and learn with every bite, as they feel the texture on our sports-bowls and see new shapes that are unique to every first time "Lil Pro" who tries them. Watching the big game has never tasted so good!

9/29/2014 [Add to my Inquiry Basket][?]



Ittybit by BUNNIES BY THE BAY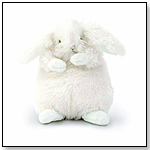 The Ittybit is a chubby little snowbunny which is rounder than he is tall. This bunny makes the perfect friend for all ages. The plush bunny measures 6".
Awards: 2014 TDmonthly Top Toy Award

9/19/2014 (Price: $15.00) [Add to my Inquiry Basket][?]



Carter's® Musical Owl Nightlight Soother by RASHTI & RASHTI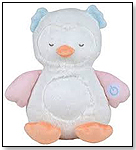 This sweet owl—that conveniently clips right onto the crib—plays approximately five minutes of gentle nursery rhyme melodies while its tummy displays a soft, soothing glow for your little one to fall asleep to.

9/19/2014 [Add to my Inquiry Basket][?]



Sandy Snail Rocker by THE CHARM COMPANY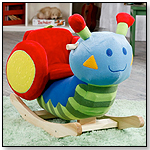 These soft and sturdy rockers are a fun and engaging to for any child. This rocker makes a variety of sounds and songs about letters, numbers and colors. Gentle and cuddly, crafted with a sturdy wooden core and standing on thick wood rockers, it's the perfect companion for your child. Charm Company rockers are built to last and are great to hand down from generation to generation. 8/28/2014 (Price: $110.00) [Add to my Inquiry Basket][?]



Whoozit Cosmic Bead Maze by MANHATTAN TOY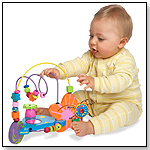 Beads on the run! Wooden bead run activity toy features 3 colorful bead runs, rotating gears, mini wooden Whoozit that glides on track, fabric cords and a discovery mirror. Water-based non-toxic finish. 6/29/2014 (Price: $30.00) [Add to my Inquiry Basket][?]



Train by GREEN TOYS INC.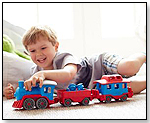 All aboard! The Green Toys® Train is pulling out of the station! This sturdy locomotive is ready to chug along from one eco-friendly adventure to the next. Made in the USA from 100% recycled plastic milk jugs that save energy and reduce greenhouse gas emissions, the brightly-colored steam engine pulls two additional cars that link together to form a long train, or easily unhook for stand-alone play. The open wagon is perfect for hauling all kinds of sustainable cargo, while the caboose features a spacious interior and removable roof. Two conductor bear figures are included with the set, encouraging open play as little engineers' imaginations lay the tracks for all sorts of creative narratives. With no metal axles or external coatings, the Green Toys® Train is safe and versatile for both indoor and outdoor play, and is dishwasher safe for easy cleaning. No BPA, phthalates, or PVC. Packaged using recycled and recyclable materials and printed with soy inks.
— In a March 2015 survey, two out of 10 retailers told TDmonthly that Green Toys is their best-selling brand of eco-friendly toys. 6/29/2014 (Price: $29.99; Age: 2 and up) [Add to my Inquiry Basket][?]



So'Pure Sophie Giraffe Teething Ring by CALISSON INC.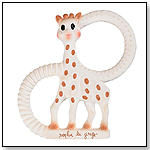 The first teething ring made of 100% Natural rubber. Ideal for soothing painful gums with a natural teething ring. With a variety of textures to relieve baby at different stages of teething. 6/29/2014 (Price: $15.99; Age: 0 to 1) [Add to my Inquiry Basket][?]



NogginStik® Developmental Light-up Rattle by SMARTNOGGIN INC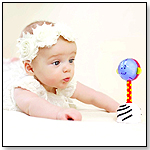 The NogginStik® developmental light-up rattle is baby's first learning toy. It might look like a cute version of a baby rattle, but it has a powerful agenda. The NogginStik® was designed to help parents, caregivers and early intervention therapists begin encouraging early milestones in infants. The NogginStik head lights up red, blue and green to stimulate a baby's eyes and to encourage visual tracking. The base of the NogginStik makes a soft rattle sound to please the ears. It has an easy to hold handle for mastering grasping and fun textures to delight the sense of touch. Your baby's NogginStik® will help you begin to encourage her beginning milestones from the day she is born!
Awards: 2014 TDmonthly Top Toy Award
— Joe Novak, owner of Kazoo Toys of Buckhead in Atlanta, Ga., told TDmonthly in an April 2015 survey that the Noggin Stik is one of their store's top 2 best-selling infant & toddler toys. 4/28/2014 (Price: $22.99; Age: 0 to 1)



Douglas Fox Cuddle Mat: 22 x 30 in by DOUGLAS CUDDLE TOYS


This extremely soft, large, padded mat is the perfect blanket for baby. The unique hedgehog design on the inside of the blanket adds to the appeal. Embroidered eyes and a fox tail add personality...roll up for easy storage.

3/5/2014 (Price: $36.00) [Add to my Inquiry Basket][?]



AnimaLamp by MOBI Technologies, Inc.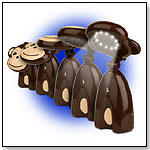 Who says children and wild life can't play together? Mobi introduces AnimaLamps™, the cool-running LED light that's great for desktop, late night changing table and feeding, reading in bed, games, and playtime. Portable and solidly built, AnimaLamps ™ can go anywhere. Adjustable brightness, one-touch operation and built-in rechargeable battery makes it the perfect light for children. Caution: we've heard reports of parents stealing AnimaLamps ™ from the nursery.
Awards: Mom's Choice Gold, NAPPA Gold and National Parenting Center Seal of Approval awards. 9/30/2013 (Price: $24.95) [Add to my Inquiry Basket][?]



2-in-1 iPotty with Activity Seat for iPad by CTA DIGITAL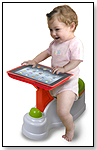 The iPotty for iPad allows parents to make this tech tool accessible to their child without having to worry about it getting dirty or damaged. Creating a relaxed and fun atmosphere can make all the difference in success for their child when learning how to use the potty. Toilet training can be a stressful time for parents and children. Many parents have discovered that the iPad, along with the many toilet training and age appropriate entertainment apps that are available, can be valuable in providing focus and fun during this important developmental time. 6/26/2013 [Add to my Inquiry Basket][?]



Jef Ball by HABA USA/HABERMAASS CORP.
Jef the colorful little dog transforms into a brightly-colored football. The little bells jingle when you throw it! 5/23/2013 [Add to my Inquiry Basket][?]



Wheeee-mote Control Cars by BATTAT INC.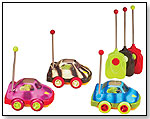 Designed for little hands with big plans. Beeps, flashes & spins.
Easy to turn when it hits an obstacle. Radio signal works across rooms. Auto-off feature conserves all that power. Try it in the dark - colors light up your room like a toddler disco.
— Mary Porter Green, owner of Curiosity Zone in Ashburn, Va., told TDmonthly in an April 2013 survey that their best-selling infant/toddler toy is "probably the Battat 'Wheeee-mote Control Car' - we always seem to be ordering more." 4/22/2013 (Age: 1 to 4)



Green Ring by BEGINAGAIN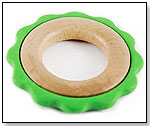 One part teether, one part toy. The Green Ring is perfect for teething and beneficial skill building infant fun. The Green Ring is 100% compostable and features GreenDot, a MADE IN THE USA biomaterial made from corn! The GreenRing toy is comprised of a 3 inch loop of smooth maple wood encircled by our soft, corn starch bio-resin. This clip friendly ring is great for travel, easy cleaning, and is 100% eco-friendly. The bright green outer ring can be removed and sanitized in the dishwasher.
— Gladys Griffin, owner of Main Street Toy Shop in Columbus, Ga., told TDmonthly in an April 2013 survey that Green Ring is one of their best-selling infant/toddler toys. 4/22/2013 (Price: $11.00) [Add to my Inquiry Basket][?]



Mirari Zig-Zag Xylo™ by PATCH PRODUCTS INC.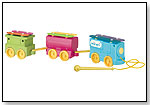 Children will enjoy making music by tapping the xylophone keys one by one. Even better, when children want to move on to another toy, simply unfold the instrument and it becomes a pull-along train. Children can tug on the string to watch the colorful 17"-long train chug-chug behind them! An attached mallet will help children reveal six different tones. For 12 months and up.

TDmonthly recommends looking at Schoenhut for similar, high-quality musical toys and instruments. 3/20/2013 (Age: 1 and up)



Octo-Brush Oral Development Teether by BABY BANANA BRUSH BY LIVE-RIGHT


Ages 3 months to 24 months.The Octo-Brush from Baby Banana is a 100% silicone toothbrush and teether in one. The unique design of this product has nubs, bumps and suction cups on its unique tentacles, making teething and brushing 8 times more exciting for little ones. Specially engineered token bristles on the underside of the tentacles help children get used to manipulating a cleaning device in their mouths, while still having fun and being able to hold the Octo-Brush all on their own! 3/1/2013 [Add to my Inquiry Basket][?]



Bumblebee Stick by UNDER THE NILE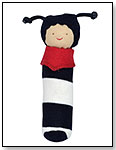 Measuring 7", our new Bumble Bee Stick Toy is a great teether for little ones. Small enough for little hands and colorful enough to keep their attention. Made with the finest 100% GOTS certified organic Egyptian cotton. Launch date: March 2013. 1/18/2013 (Price: $9.00; Age: All Ages) [Add to my Inquiry Basket][?]



easy swaddle™ by ADEN & ANAIS INC.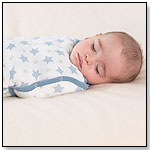 Creating a perfect, secure swaddle that doesn't come undone is easier than ever. The softness and breathability of our signature cotton muslin combined with an innovative shape and snaps, makes the aden + anais easy swaddle perfect for swaddling—in just 4 simple steps. 1/16/2013 (Age: 0 and up) [Add to my Inquiry Basket][?]



coco go by BLOOM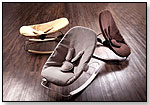 coco go is a 3-in-1 lounger, rocker and stationary baby seat. Adjustable to 3 positions; fully lie-flat, reclined & upright, coco go is perfect for relaxing, sleeping and playing. With its patented flat-fold design and high quality custom carry-bag, the light-weight coco go is ideal for travel. The padded machine-washable seat cleverly conceals a 2-speed vibration unit and features a 5-point safety harness and bloom's new smart-buckle; coco go provides snug and luxurious comfort for baby no matter where life takes you. Launch date: May 2012. 1/15/2013 (Price: $200.00; Age: 0 to 1) [Add to my Inquiry Basket][?]



Bright Starts Chime Along Friend by KIDS II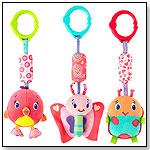 These pink plush animal friends swing and chime with a shake. Colorful fringes add texture and explorability. Best of all, baby can take the fun anywhere as the toy's easy-grip rubber clip attaches to almost anything. 1/15/2013 (Price: $4.99)



Nesting Blocks - Animal ABCs by PETIT COLLAGE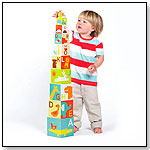 A great introduction to modern art. Ten durable nesting and stacking blocks combine bright graphics with a classic developmental toy. Learn your ABCs and numbers. Each nesting block contains 10 cubes printed on 5 sides with vegetable based inks and measures close to 3 feet tall when fully assembled. Made with 80% recycled content. Conforms to CPSIA and ASTM standards. 12/4/2012 (Price: $24.00; Age: 2 and up) [Add to my Inquiry Basket][?]



3D Wall Murals for Nursery and Kids Rooms - Jungle Animals Set (Lion, Gorilla, Elephant, Panda) by COLORFUL CHILDHOOD LLC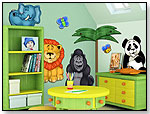 Large, bright, and colorful jungle, safari and zoo animals wall murals are made in USA by a proprietary process that provides thickness and creates a three-dimensional silhouette image that pops off the wall and creates a 3D effect. Each large animal character measures approximately 2 feet wide, 3 feet tall and nearly 1/4 inch thick, but is still very lightweight and can be installed even by a child. Unique 100% removable adhesive strips make the murals very easy to install and remove without any tools or causing any damage to the walls. Launch date: August 2012. 11/16/2012 (Price: $199.99; Age: All Ages) [Add to my Inquiry Basket][?]



Soft Shapes Chunky Puzzle Playset - Magical Kingdom by INNOVATIVEKIDS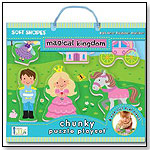 Made entirely of child-safe foam, these huggable, squeezable, touchable favorites are designed to get kids learning while playing in the bath. Perfect for bath time, playtime, anytime fun and learning.
Fairy-tale fantasies come to life in royal fashion as kids pop out a princess, prince, enchanted castle and more from a beautiful magical kingdom. Launch date: April 2012. 10/23/2012 (Price: $9.99) [Add to my Inquiry Basket][?]



Christmas Snowman Cup w/ wavy straw by FUN-TIME INTERNATIONAL


Kids can sip in style with our cutest Christmas Snowman cup. This 12oz guy is perfect for little hands and is sure to keep kids entertained while enjoying their favorite drinks. Our snowman is fantastic for holiday parties and will keep the kids happy for hours. Launch date: 2004. 10/19/2012 (Price: $1.49; Age: 1 and up) [Add to my Inquiry Basket][?]



Wrought Iron Décor Gate by CARDINAL GATES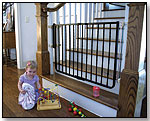 The Cardinal Gates Wrought Iron Decor Gate (Model WI-30) is a beautiful new "twist" on our best-selling stairway safety gate. Available in bronze or black, this gate is both attractive and highly functional. With durable all-metal construction, the Wrought Iron Decor Gate is for indoor use only. Launch date: December 2012. 10/10/2012 (Price: $129.95; Age: 1 to 2) [Add to my Inquiry Basket][?]



Infantino Pop & Swap Gym by INFANTINO LLC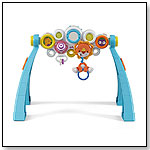 The Infantino Pop and Play Swap Gym is like no other with customized features that let parents create lots of ways for baby to play. The 3 activity pods on the main activity center of the gym can be interchanged with other Pop & Play™ Pods. The pods are also great stand alone toys so they can be used solo or on the go-go. Just use the VELCRO® brand closure strap to attach it to a car seat, stroller or gym. 4 Great Ways to Play: Newborn Overhead Discovery, Tummy Time, Sit & Play, Crib Activity Center. Launch date: August 2012.
Awards: 2012 Parents Magazine Toy of the Year 10/5/2012 (Price: $49.99; Age: 0 to 2) [Add to my Inquiry Basket][?]



Baby Blanket Music CD (Lady Gaga) by BABY BLANKET MUSIC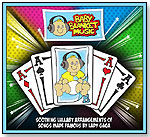 Developed under the guidance of a wide range of doctors, teachers and child development specialists, and approved by babies and parents of all ages, Baby Blanket Music takes songs from parents' favorite artists and arranges them just right so that now they can be babies' favorites too. Albums feature songs made famous by The Beatles, Billy Joel, Elton John, Lady Gaga, Madonna, Michael Jackson, John Mayer, Garth Brooks, Simon & Garfunkel and more. Launch date: April 2012. 9/25/2012 (Price: $14.99; Age: 0 and up) [Add to my Inquiry Basket][?]



Coddlelife PP One-piece Venting Bottle by CODDLE INC.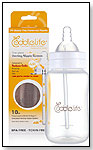 Coddlelife products are BPA free, contain no potentially toxic ink, are affordable and of high-quality. The bottles are designed with the latest nipple venting technology to reduce colic, ear infections, burping and spit up. While other bottles on the market may reduce colic, Coddlelife's award-winning, patented system is the only fully-vented nipple system that vents air and contains the fewest parts to clean and sterilize. Launch date: October 2009. 9/12/2012 (Price: $8.99; Age: 0 to 2) [Add to my Inquiry Basket][?]



Philips AVENT Natural Bottle by PHILIPS CONSUMER LIFESTYLE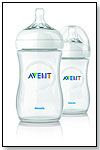 The Philips AVENT Natural Bottle allows infants to bottle-feed in the most natural way. Featuring a wide breast-shaped nipple, the bottle encourages natural latch on. The bottle also features an advanced anti-colic system, pumping air into the bottle and not baby's tummy. Launch date: June 2012. 9/12/2012 (Price: $8.49; Age: 0 to 1) [Add to my Inquiry Basket][?]



Caden Lane Ikat Collection by CADEN LANE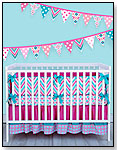 Caden Lane introduces our brand new collection called IKAT. These stylish baby products make great baby shower gifts. Caden Lane has added new stylish baby products to the line such as hooded towels, reversible coated bibs, flower hair accessories, big sister and big brother tees, and tutu bow holders (just to name a few). Launch date: July 2012. 9/12/2012 (Price: $399.00; Age: All Ages) [Add to my Inquiry Basket][?]



Sterling Silver Binky Clip by CHERISHED MOMENTS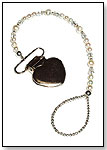 Cherished Moments now offers sterling silver beaded binky clips for both girls and boys. Our high quality binky clips are all hand-beaded with quality components. These work with all kinds of pacifiers or binkys, including Mam and Nuk pacifiers. The durable clip is silver-plated. Beautiful bling for their little one's binky. Launch date: July 2012. 9/12/2012 (Price: $20.00; Age: 0 to 2) [Add to my Inquiry Basket][?]



BabyBjörn Canopy for Cradle Harmony by BABYSWEDE LLC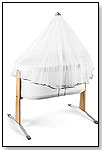 The BabyBjörn Canopy for Cradle Harmony complements the cradle and makes it snug and cozy for your baby. The canopy is made of an airy mesh fabric that screens without feeling confined, allowing ambient light to filter in and create a cozy atmosphere for baby. Launch date: November 2012. 9/12/2012 (Price: $99.95; ) [Add to my Inquiry Basket][?]



Loopy Ball by SASSY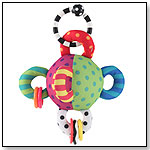 Bright colors and bold patterns help engage baby's developing sense of vision. The easy-to-grasp loops help baby tug and toss the ball for a fun activity. The clacking rings and a pleasant chime inside easily engage hearing. The soft ball construction is appropriate for baby's stimulating environment.
Awards: 2012 Dr. Toy 100 Best Toys 9/11/2012 (Price: $8.99; Age: 0 to 1) [Add to my Inquiry Basket][?]



Cush 'n Go Memory Foam Stroller Cushion by BABY BEEHAVIN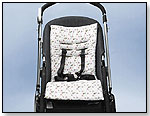 Children will have the best seat outside the house with the ultimate solution in stroller support and style, recommended and used by medical professionals. This stroller cushion provides soft, stylish support for baby's back, head, & neck. High-quality memory foam conforms to infant's head, decreasing resistance and the risk of flat-head syndrome. This product is recommended by medical professionals, and offers a reversible, two-sided design. In addition it is compatible with most stroller harness systems and is machine washable. Launch date: May 2012. 9/10/2012 (Price: $39.99; Age: 0 to 5) [Add to my Inquiry Basket][?]



My Natural Eco Teether by GREENPOINT BRANDS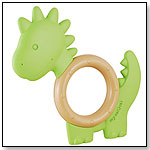 My Natural Eco Teether is a perfect choice for teething, as it soothes and stimulates any infant's sore gums. Its fun animal shape is easy to grip, and will keep babies entertained. This 100 percent toxin-free teether is made in the USA, and features a sustainable, plant-based bio material made from corn. Launch date: October 2012. 9/10/2012 (Price: $12.99; Age: 0 to 2) [Add to my Inquiry Basket][?]



FunPod by LUCA AND COMPANY


The FunPod was created by a mother in the UK. The parents enjoyed spending time in the kitchen. The designer/parent Kim wanted her daughter to participate in cooking activities safety and she needed the freedom to move about the kitchen without a child on her hip. Heralded as socially responsible by a leading obesity expert in the UK, the FunPod encourages children to learn all about the whole food experience and can encourage parent and child bonding with quality time spent preparing meals. Children form their habits and opinions between the ages of one and four so this is an essential time to be giving them a healthy food education. There are 5 settings accommodating the average height of a 12 month baby up to a toddler of 6 so at whatever level, the top of the FunPod™ is always at chest height for safety reasons. Manufactured in a durable, high quality FSC MDF (recycled material), selected for high durability. Product exterior is non-toxic commercial laminate chosen for water resistance and easy of cleaning. Launch date: January 2011. 9/10/2012 (Price: $190.00; Age: 1 to 6) [Add to my Inquiry Basket][?]



organicKidz Thermal Food Containers by ORGANICKIDZ


Introducing sleek, light weight thermal food containers that are free of the bulky plastic that other containers have. Keeping foods hot or cold for 6+ hours, they are perfect for lunch boxes or even for Mom. Virtually indestructible, they're great for at home, at daycare, on play dates or traveling. The 12oz/350mL stroller pack or purse friendly size is designed for little hands to hold and little fingers to snack from. Launch date: October 2012. 9/10/2012 (Price: $23.99; Age: 0 and up) [Add to my Inquiry Basket][?]



Comotomo 'Natural-Feel' Baby Bottle by COMOTOMO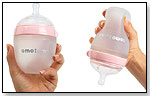 Comotomo Baby Bottles feature innovative and sensible design to most closely mimic natural breastfeeding. Little ones will love to hold onto the skin-like, soft and squeezable body that is like no other bottle in the world. Parents will appreciate the wide-neck design for brushless, stress-free, cleaning. Our bottles are equipped with innovative vents smartly designed to prevent colic, while completely eliminating annoying leaks. Launch date: January 2011. 9/7/2012 (Price: $14.99; Age: 0 to 2) [Add to my Inquiry Basket][?]



Wonder Bumpers by GO MAMA GO DESIGNS LLC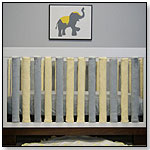 Wonder Bumpers are the safe sleep solution. Scientifically proven to be safe, the Wonder Bumpers: Increase airflow and reduce CO2 re-breathing; Eliminate suffocation and entanglement risk; Protect baby's head and body; Inhibit toddler from climbing out; Keeps limbs safely inside. Made to fit ANY crib, Wonder Bumpers sleek, vertical design effortlessly zip on cribs in a downward motion ensuring babies do not have access to the pull. With no unsafe ties they are super easy to use and easy to wash. Launch date: September 2008. 9/7/2012 (Price: $169.00; Age: 0 and up) [Add to my Inquiry Basket][?]



THIS BANNER IS AN AD:
---
---