---
New & Notable Toys: Video Games
Check out these new and noteworthy toys.
Pokemon: Let's Go, Pikachu! (Nintendo Switch) - Switch by NINTENDO OF AMERICA INC.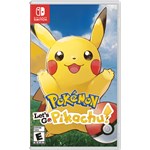 Countless characters from the series
Modern resolutions and polished gameplay
Multiplayer for up to two players, online and splitscreen
---
Related Clips:
8/18/2020 [Add to my Inquiry Basket][?]



Skylanders Giants Starter Pack by ACTIVISION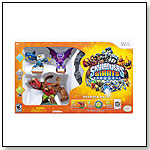 Thousands of years ago, the Skylanders Giants fought epic battles in Skylands but were banished to Earth. With a new threat looming, its time to bring them back to join forces with the Skylanders. Put them on the Portal of Power® to unleash their strength in the ultimate battle to save Skylands. Starter Pack includes: 1 Video Game; 1 Portal of Power; 3 Skylanders Figures; 1 Character Collector Poster; 3 Sticker Sheets with Secret Codes; and 3 Trading Cards. Launch date: 2012.
— As of 10/30/2012 this product had 5 out of 5 stars from 1 review on Amazon.com. 9/19/2012 (Price: $74.99)



iCade 8-bitty by THINKGEEK INC.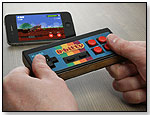 This wireless game controller sports classic a D-Pad and button layout reminiscent of retro 8-bit game consoles from the 80's and 90's. The 8-Bitty works with the iPad and iPhone to play apps using a game controller with real tactile input. It also works with Android devices as well. 8-Bitty supports iCADE's growing list of hundreds of retro game apps, including Atari Classics collection, Pac-Man, Super Mega Worm, etc. The 8-Bitty uses a completely open interface system, so that any app developer can easily add game support. Launch date: 2012. 2/13/2012 (Price: $24.99) [Add to my Inquiry Basket][?]



JumpStart® Pet Rescue by KNOWLEDGE ADVENTURE, INC


JumpStart Pet Rescue contains five Discovery worlds where preschoolers navigate through five stories in a search for lost pets. Each Discovery world contains a guided story told by one of the JumpStart friends, leading children on a learning adventure through more than 50 learning lessons and 20 activities that teach kids more than 75 essential skills they need to succeed. As kids progress through the adventures, they improve their pre-reading skills, memory, creativity, motor skills, listening and much more. This imaginative and immersive 3D learning environment is designed to offer hours of exploration and adventure. James Czulewicz, Vice President of Sales and Planning at Knowledge Adventure, told TDmonthly this item is the "first educational product for the Wii." 4/28/2010 (Price: $19.99; Age: 4 to 6) [Add to my Inquiry Basket][?]



Toy Story 3 Lotso's Dump Truck by LEGO


LEGO's construction play sets and figures feature classic and new characters from Disney-Pixar's Toy Story 3. In this play set, builders help Lots-O'-Huggin' Bear drive around the day care center in his toy dump truck. 3/17/2010 (Price: $19.99)



Rock Godz Rock Stix LED Drumsticks by ELECTROSTAR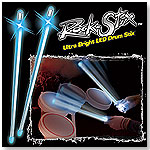 Designed for use with traditional drum sets or with drum console gaming systems, Rock Stix LED drumsticks pulse with every beat. The user taps the Rock Stix to activate the ultra-bright LED, which illuminates the entire stick. Batteries are included and replaceable. The Stix are constructed with Lexan professional-grade plastic for superior durability and optical clarity. There are no switches, wires or controls, and the product is available with red, blue or rainbow LEDs. The packaging features a "try me" option so customers can see the functionality of the product and the LED brightness and color before they buy. Launch date: July 2009. 5/19/2009 (Price: $19.99; Age: 5 and up) [Add to my Inquiry Basket][?]



Harry Potter and the Half-Blood Prince by ELECTRONIC ARTS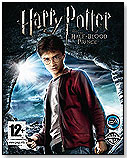 This game follows the plot of "Harry Potter and the Half-Blood Prince," as Harry and his pals prepare for dark sorcery from without (the rise of Voldemort) and from within (just who is "the Half-Blood Prince?") Players duel with wizards, mix potions, fly on a broom in a Quidditch match, and even take a detour into romantic subplots. It is available on Wii, PlayStation 3, Xbox 360, PC and Macintosh. Launch date: Sept. 30, 2009. 5/11/2009 (Price: $49.99; Age: 13 and up) [Add to my Inquiry Basket][?]



Game Vault 6 and Game Vault 12 by DAZE PRODUCTS INC.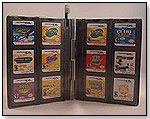 Game Vault is the second generation from the original Game Chamber. The Game Vault is a storage organizer designed to prevent the loss of games. "The Game Vault makes the child put back the game they are playing before another game will come out. This prevents the game finding [its] way under the car seat, couch or on the plane ... sav[ing] parent hundreds of dollars," Michael Rosenberg, CEO of Daze Products, told TDmonthly. Launch date: March 2009. 4/27/2009 (Price: $12.99; Age: 4 and up)



Fable II by LIONHEAD STUDIOS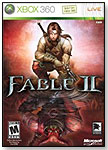 Instead of watching a story unfold in a game, players write the story. Decisions they make in the game affect the game world, and how people in towns view you as your reputation starts to grow. During the sword and sorcery tale, the adventurers can even choose to marry and start a family. The Xbox 360 game is a sequel to Fable, which sold more than 3 million copies. Additional quests are downloadable, adding extra chapters to the story. Launch date: October 21, 2008. 2/27/2009 (Price: $59.99; Age: 17 and up) [Add to my Inquiry Basket][?]



Halo Wars by MICROSOFT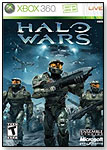 A prequel to the classic Halo games, "Halo Wars" is a strategy game where players command armies against the alien Covenant which is threatening to obliterate mankind. In story mode, players join the crew aboard the "Spirit of Fire" starship, guided by Serina, an artificial intelligence. Various troops and vehicles all have their own strengths to be pitted against the alien menace or against other online players in skirmish mode. The game was crafted by Ensemble Studios, known for its "Age of Empires" game franchise. According to Microsoft, "Since inception, 'Halo Wars' was explicitly designed to cater to console gamers and bring to the Xbox 360 a genre that has typically been played on the PC." Launch date: March 3, 2009. 2/27/2009 (Price: $59.99; Age: 13 and up) [Add to my Inquiry Basket][?]



Star Ocean: The Last Hope by SQUARE ENIX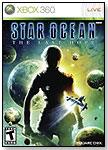 The year is 2064, and World War III has left Earth in tatters. The future looks bleak, unless, of course, you're a star-spanning adventurer like Edge Maverick, who is fighting to save humanity from the brink of extinction, with a little help from his friends. This latest installment in the "Star Ocean" franchise is actually a prequel to the series of games. It is available for the Xbox 360. Launch date: February 24, 2009. 2/27/2009 (Price: $59.99; Age: 13 and up)



The Conduit by SEGA TOYS LTD.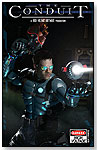 What begins as a political search for terrorists in Washington, D.C. quickly escalates into a search for a threat of a distinctly alien nature. But players are not alone, as they can build a team of up to 16 players in this first-person shooter. Participants choose from a variety of weapons and gadgets that are literally at their fingertips with the use of the Nintendo Wii's Remote. Launch date: May 2009. 2/27/2009 (Price: $49.99; Age: 17 and up)



Little Big Planet by SONY ELECTRONICS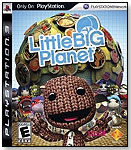 As Sony proudly proclaims: "If you can think of it, you can create it; if you can create it, you can share it; if you can share it, you can play it — and watch our colorful LittleBigPlanet grow and diversify!" Players can run their characters through 50 levels created by Sony, and can also create their own levels and customize the main character. A unique online feature allows players to share their creations with others in this award-winning game for the PlayStation 3. Launch date: October 2008. 2/27/2009 (Price: $59.99; Age: All Ages)



Grand Theft Auto IV by ROCKSTAR GAMES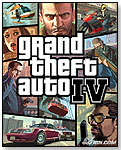 This is the fourth installment of the gritty game known for its violence and flagrant disregard for the law. This time, players take control of Niko Bellic, a recent emigrant to Liberty City, who quickly gets embroiled in the danger-and the rewards-of a lethal life. Players can take a lot of liberties in Liberty City. There is a lot to see and do in town, and it's not for the faint of heart. It is available for Xbox 360 and PlayStation 3. Launch date: April 29, 2008. 2/27/2009 (Price: $59.99; Age: 17 and up) [Add to my Inquiry Basket][?]



Resident Evil 5 by CAPCOM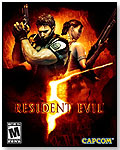 Recurring character Chris Redfield returns to the lead role in the latest chapter of this survival horror franchise that has spawned big-budget film treatments. In a multiplayer mode, friends can join in, taking over other characters to help in the fight. Redfield must voyage to Africa, where a bioterrorism threat has turned people and animals into mindless monsters. It's for the PlayStation 3 and Xbox 360. Launch date: March 13, 2009. 2/27/2009 (Price: $59.99; Age: 17 and up)



Happy Tails: Animal Shelter by VIVA MEDIA


It's up to kids to shelter and nurse their little animal friends back to health. In "Happy Tails: Animal Shelter," they'll get to care for and love hamsters, puppies, kittens, bunnies and more in their very own animal shelter. They can learn the animals' stories and give them a happy ending by finding them perfect new homes. Launch date: October 2008. 12/19/2008 (Price: $19.99; Age: 6 to Adult)



Hot Wheels Turbo Driver by MATTEL INC.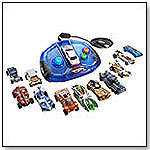 This game console lets kids drive Hot Wheels cars virtually in an online 3D racing game, "Race The World," at HotWheels.com. 11/20/2008 (Price: $21.99; Age: 5 to 15) [Add to my Inquiry Basket][?]



Pet Pals: Animal Doctor Wii by LEGACY INTERACTIVE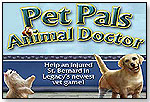 Legacy Interactive's award-winning "Pet Pals: Animal Doctor" is now available for the Nintendo Wii. It gives animal lovers and aspiring animal doctors the chance to assume the role of a veterinarian. The simulation videogame is comprised of 30 true-to-life medical cases where players treat and nurse all the adorable animal patients brought in for minor problems like sunburn, cuts and infections, to more serious ailments, such as diabetes, tumors and snakebites. Launch date: November 11, 2008. 10/27/2008 (Price: $29.95; Age: 10 to 16) [Add to my Inquiry Basket][?]



Freaky Creatures by ABANDON ENTERTAINMENT


A cross-platform MMO game, Freaky Creatures allows players to build the ultimate, customizable creatures and then battle them against friends. The Freaky Creatures experience begins with a starter pack that includes 2 action figures and a 1 gigabyte reusable flash as the key to the Freaky Creatures universe with a random assortment of 50 parts, 20 powers and 4 lair objects that allows players to create more than 3 billion visual combinations. Booster packs add more to the customization. Once customized, players can enter the online world and interact with other players.
— Freaky Creatures bills itself as "the first player-customized, cross platform gaming universe you can take on the go." Do such grandiose claims match the product itself? In short, no, but this does not mean Freaky Creatures should be ignored. Each starter pack contains two of the titular creatures rendered in action figure form along with a flash drive that unlocks a MMOG with exploration, character customization, and a simple battle system. Reviewers report the figures are nicely detailed and painted, especially for their size. KidsTechReview.com proclaimed the game "surprisingly well done." Jacqueline Rupp of Common Sense Media recommended the toy for children ages 10 and up (not the advertised 8+), praising the online component for delivering fun game play while avoiding violence and adult content. With irresistibly grotesque figures and a solid online game experience, Freaky Creatures has genuine appeal. It's not for everyone, but it can be used to reach older boys who spurn tamer and more traditional toys. 8/14/2008



Ticket to Ride for Xbox LIVE Arcade by DAYS OF WONDER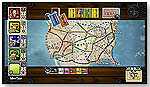 This game is designed for the Xbox, and is based on the Ticket to Ride board game. Launch date: June 2008. 6/16/2008 [Add to my Inquiry Basket][?]



Last Day of Work - Plant Tycoon by LDW SOFTWARE LLC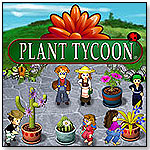 Plant Tycoon is a gardening simulation where players nurture plants and experiment with increasingly rare and valuable species. Players start with a couple of dollars, a handful of seeds, some soil and water and then grow plants, organize and harvest seeds, monitor plant health, and protect plants from infestations. The object is to cross breed plants until one finds the six Magic Plants of Isola and solve the genetic puzzle. "This game runs in true real-time meaning that your plants will keep growing even when your computer is off or you are not playing," Last Day of Work Executive Producer Carla T. Humphrey told TDmonthly. "This means there will be new surprises every time you turn the game on." This product won a 2008 iParenting Media Award. Launch date: September 27, 2007. 3/25/2008 (Price: $19.95; Age: 7 and up)



U-Dance by TIGER ELECTRONICS
The electronic dance game requires no game console or dance mat controller. Simply plug the included U-Dance console to a television and then attach motion tags to shoes. The motion tags allow users to use moves that are outside the scope of a typical dance mat. Launch date: Fall 2008. 3/10/2008 (Price: $74.99; Age: 8 and up) [Add to my Inquiry Basket][?]



Ulti-Motion by JAKKS PACIFIC INC.
The system plugs directly into televisions like a video game, and features wireless motion controllers that sense kids' motions. Three different play packages are available: sports, Disney Princesses and Playhouse Disney Preschool. Launch date: Fall 2008. 3/10/2008 (Price: $79.99; Age: 4 and up)



Wits & Wagers - Xbox LIVE Arcade Version by HIDDEN PATH ENTERTAINMENT LLC

This video game version of North Star Games' Wits & Wagers game accommodates up to four players on one console and up to six players online. The game features dancing characters and comes with 700 questions for 25 hours of gaming. Wits & Wagers is the first trivia game players can win without knowing trivia, making it accessible to kids and non-trivia buffs. Launch date: 2008. 3/3/2008



Guitar Hero Carabiner by BASIC FUN INC.


The key chain measures 7-3/4" in length and can be folded in half. The handheld game features an LCD screen. Launch date: 2008. 2/27/2008 (Price: $15.00)



Guitar Wizard by ALLEGRO CORPORATION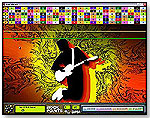 The product includes both the SoundTech Ediface Digital Guitar Interface and the patented Guitar Wizard software, allowing users to play and learn on their PC or Mac with their existing acoustic or electric guitars. The SoundTech Ediface technology converts the guitar sounds to digital for live interactive video game play. Virtually any guitar can be used with the Soundtech Ediface and virtually any song can be used with the Pro software. The game's unique, patented, five-step method allows anyone to learn how to play a real guitar and read music in minutes. 2/19/2008 [Add to my Inquiry Basket][?]



Disney - Ratatouille Game for Wii by THQ/MEDIA RELATIONS

In this game, players assume the role of Remy, the daring and ambitious young rat who is dreams of becoming a great French chef, despite the obvious problem of being a rat. From the underground sewers to the bustling streets of Paris, players will dash, swim, glide and slide through six action-packed, visually stunning worlds. Players can also switch to multiplayer mode and go head-to-head with friends in mini-games or a spectacular rat race. 1/11/2008 (Price: $49.99; Age: All Ages) [Add to my Inquiry Basket][?]



Piano Wizard by ALLEGRO RAINBOW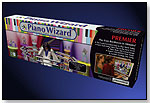 This video game allows the player to learn to play piano and read music, all with an expandable library of popular MIDI tunes. Players can download their favorite songs, thus making the music library fully customizable. 10/19/2007 (Price: $149.99) [Add to my Inquiry Basket][?]



Harry Potter: Hogwarts Challenge by WARNER HOME VIDEO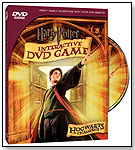 The interactive DVD game allows players of different skill levels to experience the world of "Harry Potter". The DVD is based primarily on the first three "Harry Potter" films and includes scenes from the fourth and fifth films. Launch date: December 11, 2007.
— Boys across the US named video games as their #2 gift choice, according to Reuters. TDmonthly predicts that this particular game will do Harry proud this Christmas! 10/19/2007 (Price: $24.98) [Add to my Inquiry Basket][?]



Jurassic Park Explorer DVD Game by BRIGHTER MINDS MEDIA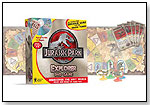 Brighter Minds Media, LLC joins Universal Pictures Digital Platforms Group to introduce this DVD board game. The game consists of a game board, a game DVD, 25 dinosaur fact cards, four playing pieces and a six-sided die. The interactive DVD features over 300 dinosaur trivia questions, seven activities, clips from all three Jurassic Park movies, hours of all-new 3-D animation and more. Three distinct skill levels allow players of different abilities to play together. 9/18/2007 (Price: $24.95; Age: 6 and up)



Plug 'n Play 16bit Wireless Table Tennis by DREAM GEAR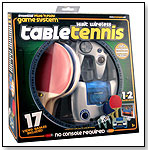 dreamGEAR's Plug 'n Play 16bit Wireless Table Tennis puts players in the game like never before, using motion sensing technology to bring the feeling of real Table Tennis to the TV. One or two players physically swing the wireless paddle at the screen for interactive entertainment. It also features 16 additional games — action, adventure, racing and more — that can be played using the included Game Pad. "dreamGEAR's Plug 'N Play games do not require the user to purchase a stand-alone video game console and the associated video games … which can easily add up to hundreds of dollars," Paula Lecossois, director of operations and marketing for dreamGEAR LLC, told TDmonthly. 5/21/2007 (Price: $39.99; Age: 5 and up) [Add to my Inquiry Basket][?]



Golden Tee Live 2007 Home Edition by TLC INDUSTRIES INC.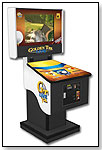 The most amazing courses in the history of Golden Tee golf are here. Golden Tee Live 2007 Home Edition will dazzle players' senses and challenge their skills with new courses, new features and new fun. The game has a 27" flat-panel monitor that displays quality graphics. Home game rooms will never be the same. This product is distributed by Allied Distributing. 4/24/2007 (Price: $5645; Age: 10 and up)



Smart Cycle by FISHER-PRICE INC.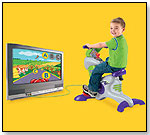 Using plug-and-play technology, parents simply plug this kid-sized stationary bike into their television's A/V jacks to bring the arcade experience home to enable kids to be active while learning. Kids pedal and steer to play fun learning games right on the TV. Launch date: March 5, 2008. 3/15/2007 (Price: $99.99; Age: 3 to 7)



Scene It? Movie 2nd Edition Deluxe DVD Game by SCREENLIFE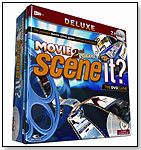 The second edition of this DVD game is loaded with all-new movie clips, trivia questions and puzzlers from Hollywood's finest films, including "Walk the Line," "Dodgeball" and "The Devil Wears Prada." The game tests players' powers of observation and puzzle-solving skills through a variety of on-screen challenges. According to Nancy Jenkins, director of public relations at Screenlife, the Scene It? game "started the DVD game craze and revolutionized the board game industry." Launch date: July 2007. (

Watch Video) 2/19/2007 (Price: $49.95; Age: 13 and up) [Add to my Inquiry Basket][?]



The Land Before Time™ DVD Game by PRESSMAN TOY CORP.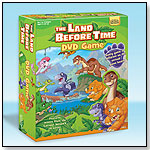 This DVD game for 2 to 4 players includes clips from Cartoon Network's new "The Land Before Time" TV series. Mini-games, including matching games, memory challenges and more, keep the game different each time it is played on-screen. 1/11/2007 (Age: 5 and up) [Add to my Inquiry Basket][?]



Pirates of the Caribbean DVD Treasure Hunt by IMAGINATION ENTERTAINMENT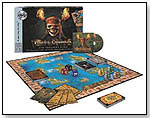 "Pirates of the Caribbean II: Dead Man's Chest" was the biggest movie of the year and this game features clips from both films starring Johnny Depp as the swashbuckling Captain Jack Sparrow. By entering codes with a TV or DVD player remote control, players are led to pirate riddles, booty cards and hidden treasures for the taking. The game board is cleverly fashioned in the shape of a treasure map. The package also includes four pirate ship player tokens and is designed for 2 to 4 pirate players. Launch Date: Summer 2006. 12/11/2006 (Price: $29.99; Age: 6 and up)



Zoo Tycoon 2: Marine Mania by BLUE FANG GAMES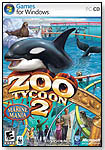 This expansion pack introduces 20 new marine animals, including green sea turtles, black tip reef sharks and West Indian manatees, into the "Zoo Tycoon 2" experience. Players can watch an orca breach the surface of its tank while dolphins teach each other new tricks. In addition to building new tanks, gamers can customize their own aquatic shows, teaching animals to entertain guests and increase zoo ratings. "Marine Mania lets you train your aquatic animals to perform amazing shows to the delight of your zoo guests," Jason Ing of Blue Fang Games told TDmonthly. This product received a 2007 Parents' Choice Approved award. Launch date: October 17, 2006. 12/6/2006 (Price: $29.99; Age: 10 and up)



Strawberry Shortcake: The Sweet Dreams Game by THE GAME FACTORY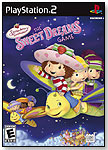 Based on the Strawberry Shortcake: Sweet Dreams movie, this PS2 game asks players to help build new dreams for Strawberry Shortcake's four friends. The platform style game incorporates eight exploration levels and six mini-games. Players learn about friendship, and as they obtain powers and knowledge, difficulty increases for replay value. "The Game Factory has been dedicated to creating non-violent, age-appropriate video games for children as young as 5 years old," Flashpoint PR account coordinator Karen Lynch told TDmonthly. This game gives children "a chance to use their imagination to unlock dreams and explore different environments." Launch date: Oct. 24, 2006. 10/25/2006 (Price: $29.99; Age: 5 and up)



WonkaZoid by NESTLE WONKA DIVISION

WonkaZoid is the ultimate combination of the two things tweens love most: candy and video games. The portable, affordable, colorful gadget keeps tweens entertained anytime, anywhere. WonkaZoid is a hand-held, refillable candy dispenser with a fun, one-of-a-kind video game that features Wonka-rific characters. Each WonkaZoid comes with a full pack of WONKA® candy. The introductory series of WonkaZoid includes four varieties to collect and play: Strawberry NERDS comes with the game NERDS Hockey, starring the Oompa Loompas; new Sour NERDS is partnered with NERDS Freeze Tag; SWEETARTS is teamed up with the SweeTarts Oompa Candy Flip game; and SWEETARTS Shockers is tied to the ever-challenging SweeTarts Shockers Shockball Showdown. Launch date: November 2006. 10/4/2006 (Age: 7 and up)



S2000 by PYRAMAT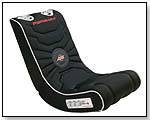 Boasting a sleek, sporty design, the S2000 is the hot seat for the serious teen gamer. Standard features include: 3-inch full-range speakers, 5.5 inch subwoofer, iPod/MP3 docking station, headphone jack, accessories storage pocket and breathable mesh fabric. The S2000 is compatible with all game consoles and audio visual devices, including TV, VCR, DVD and MP3 player. Using Audio Response Technology (ARX™), the S2000 vibrates and pulses in time to on-screen action, putting the player into the action. Launch Date: Launched early 2006. 10/4/2006 (Price: $129.99; Age: 13 and up)



Superman Controllers by NAKI WORLD INC.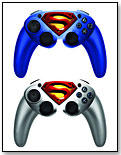 These high-quality controllers, through a licensing agreement with Warner Bros. Consumer Products, can be plugged into a variety of different video game consoles. They are emblazened with Superman's insignia. 6/1/2006



THIS BANNER IS AN AD:
---
---