---
Retailing Tips: Order Strategically
Timing and Knowledge Keep Toys and Cash Flowing
"By placing the first big initial order and having terms with the company, you get treated right on small orders." — Trish Garlock, The Treasured Child

Ordering toys for your store is not an exact science, so

TD

monthly Magazine spoke with 25 specialty retailers and other industry professionals to learn some tricks of the trade. Timing, terms and product selection are crucial, they indicated, as is knowing what the customer wants: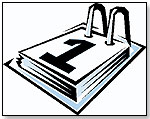 1. Know What Sells. "The trick of being a good buyer is looking at the past history of your store, knowing the current trends, [and] knowing what can sell and what assortment you need to balance out your store," Daniel Butler, vice president of merchandise and retail operations for the National Retail Federation, told

TD

monthly. As a specialty store, "the intent is to carry things that are different, creative and unique."
2. Go Big. Large orders allow you to take advantage of freight deals and other specials. About 80 percent of the toy-store owners surveyed by

TD

monthly said they place big orders at least twice annually, and a few add smaller orders during the year.

3. Establish Terms. "By placing the first big initial order and having terms with the company, you get treated right on small orders," advised Trish Garlock, owner of The Treasured Child in La Grange, Ky. Many owners ask for specials and try to negotiate deals — including better freight pricing and terms for follow-up orders.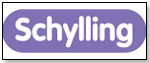 4. Plan Ahead. "People buy for all holidays, not just Christmas," commented Stephen Medina, communications manager for Schylling Toys. He pointed to Easter, the Fourth of July and summer vacations. Most toy-store owners plan for Christmas (VIEW ARTICLE) — the most important selling season of the year — in the spring and summer, and place orders in August.

5. Exploit Your Reps. "[Reps] are a great resource … [T]hey're witnessing what is selling well," Medina told TDmonthly. They also know about freight and specials, he said. Owner Angel Stahl of Angel's Toy Barn in Greensburg, Pa., noted that some sales reps helped her add new items to a purchase order that had backordered items. "This is a big help when a customer needs something quickly," she said.



6. Re-Order Discriminately. Although most retailers said they would quickly re-order a product if they sold out, some are more hesitant. "For companies where I can easily put together the freight, I'll do it right away. If not, it had better have some pretty heavy customer pull behind it for me to order it," Owner Dan Willis of Communique Toys in Seattle told

TD

monthly.

7. Manage Overstock. Nine of 25 retailers said they put an item on sale if they've ordered too much, and eight noted that they're willing to store it, depending on seasonal considerations and its popularity. Tony Hoyt, co-owner of Hummingbird Toys & Treats in Arlee, Mont., said that personal relationships sometimes allow for return or exchange. "One of the sales guys I deal with will take stuff back," he said.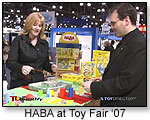 8. Capitalize on Trade Shows. "I just got a whole new line of toys by going to the Portland trade show," said Hoyt. Nearly half of the storeowners

TD

monthly spoke with said they place orders at trade shows. Those who don't, however, place orders immediately after returning home.

9. Be Prepared. "If you're calling a manufacturer directly for an order, be prepared with questions and know what you need," Medina suggested.

10. Customers First. Better yet, know what your customers want, and negotiate for the best deal in getting it to them.

Writer's Bio:
Terri Hughes-Lazzell is a freelance journalist based in Ossian, Ind. After spending nearly a decade as a daily newspaper reporter, she has worked as a freelance journalist for more than ten years, writing about a variety of topics. Her work appears in newspapers, magazines and specialty publications nationwide.
Read more articles by this author
THIS BANNER IS AN AD:
---
---