Tools:








TDmonthly's Book Expert
One Educated Bookworm's Opinion
If you want to know which books to sell in your toy store, find out what the kids have to say. Each month, children's book author Dorothea DePrisco Wang reads new titles to kids, gives her educated opinion on positioning and sales to

TD

monthly Magazine readers, and rates the books with 1 to 5 TDs (for

TD

monthly!); "5" is the highest rating.

This month, she finds warmth and magic in everyday life, learns the fundamentals of business, and teaches the alphabet in a truly sensational way.

Title: SENSEsational Alphabet


Author: April Rofe
Publisher: WALDENHOUSE
Gender: Boys and Girls
Age: 0 to 7
MSRP: $29.95



TD

monthly rating:





What It Is: A book that takes a unique approach to teaching preschoolers the alphabet by using sound, tactile objects, sign language and Braille.

Why You Should Carry It:
If you are looking for a new approach to teaching the alphabet, this is it. This book is useful to all children, but especially to those who are visually and hearing impaired. "SENSEsational Alphabet" introduces children to Braille and sign language, plus reinforces the ABCs through sound and touch.

What Kids Think:
Children ages 3 to 5 very much enjoyed playing with this book. It features a keyboard that announces a word that begins with a chosen letter. It also lets kids "feel" and "smell" the letters.

---
Title: Anne Frank: The Young Writer Who Told the World Her Story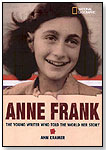 Author: Ann Kramer
Publisher: NATIONAL GEOGRAPHIC SOCIETY
Gender: Boys and Girls
Age: 8 to 12
MSRP: $17.95



TD

monthly rating:





What It Is: This book presents the life and times of Anne Frank, a teenaged aspiring author famous for the diaries she wrote while hiding from the Nazis during World War II, and who soon afterward perished in a concentration camp.

Why You Should Carry It:
Ann Kramer tells the story of Anne Frank in a book that clearly walks any young reader through the timeline and events that Anne Frank wrote about. The best part of this book is how the information is delivered: The author, designer and publisher took time and care to make this story more accessible to young children. It's a very attractive and well-illustrated book, complete with photographs of Anne throughout her childhood.

What Kids Think:
No children reviewed this book.

---
Title: Noom & Raj Start a Business: The ABCs of Money


Author: Eulalie Scandiuzzi
Illustrator: James Drury
Publisher: MOONJAR
Gender: Boys and Girls
Age: 6 and Up
MSRP: $19.95



TD

monthly rating:





What It Is: Noom and Raj want to start a business — a "lemoonade" stand. In the process, they learn about the vocabulary and ABCs of money.

Why You Should Carry It:
Children will learn about saving, spending and sharing with their moonjar. The book comes with a standard moonjar moneybox so a child can learn to save pennies while learning about business. The book simultaneously teaches the alphabet and business basics: "A is for allowances and B is for budget." I think "Noom & Raj Start a Business" goes a long way in teaching children about responsibility, money and taking charge of their financial lives at a young age.

What Kids Think:
Kids ages 6 to 8 thought the book and accompanying moonjar provided a great way to understand how to save money.

Read a REVIEW of the "Noom & Raj Start a Business" CD-ROM.

---
Title: One Well: The Story of Water on Earth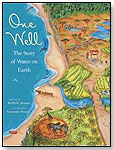 Author: Rochelle Strauss
Illustrator: Rosemary Woods
Publisher: KIDS CAN PRESS
Age: 3 and Up
Gender: Boys and Girls
MSRP: $17.95



TD

monthly rating:





What It Is: A picture book about water and how it has the power to change everything.

Why You Should Carry It:
A conservation message for young ones may not, at first glance, appear to be a best seller, but this book is delivered in an exceptional manner. The illustrations, design and execution make the concepts presented easy to understand. "One Well" shows children the importance of water in coral reefs, saltwater marshes, rivers and rainforests. It also discusses the water cycle, recycling water and pollution in wells.

What Kids Think:
Children ages 4 and up found "One Well" interesting. Younger children were able to easily follow the illustrations and the notes in the boxes. It was easy to read because the format allowed me to first summarize the goal of each spread.

---
Title: Just Imagine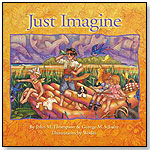 Authors: John Thompson & George Schultz
Publisher: ILLUMINATION ARTS
Age: 4 and Up
Gender: Boys and Girls
MSRP: $16.95



TD

monthly rating:





What It Is: A spiritual and poetic approach to showing children that the everyday is magical.

Why You Should Carry It:
"Just Imagine" is a great book for parents and child to sit with and talk about after a busy day. It takes elements of a child's everyday life, creates great images and warmth, and shows children how the things that surround them can be magical and comforting:

"Our tree house
Is a magic place
In safe hands
Among the leaves
Where we can be
Whatever we want
Any time we choose."

What Kids Think:
Children loved to stop and look at each spread. The younger children (ages 3 to 4) had trouble understanding some of the artistic interpretation, but the older kids helped.
Catalog Request Form

Writer's Bio:
Dorothea DePrisco Wang is the author of more than 40 books for children. Dorothea has 14 years of experience in the publishing industry, beginning her career with Scholastic Inc. She later became executive vice president and publisher of Intervisual Books Inc., where she created and executed 300 titles. She is best known for her titles published by Piggy Toes Press, such as "Eight Silly Monkeys" and "Who Stole the Cookie From the Cookie Jar?"
Read more articles by this author
THIS BANNER IS AN AD:
---
---