---
Million-Dollar Contracts
Sporty Toys Let Kids Act Like Pros
Future Derek Jeters and Maria Sharapovas will appreciate the chance to flex their muscles with a wide variety of toys that play:
Kids' Picnic Table by AMERICAN PLASTIC TOYS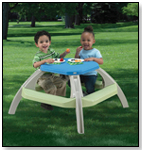 American Plastic Toys offers a new design to the classic picnic table with this all-in-one-piece square-shaped table and benches, super stable with room for four children. The four-sided design is super easy to assemble and does not require tools or screws (32.5" x 32.5" x 17.5"). Made in America.
Awards: 2015 TDmonthly Top Toy Award 6/19/2015 (Price: $25.00; Age: 2 and up) [Add to my Inquiry Basket][?]



Kidoozie Hop & Squeak Pogo Jumper by INTERNATIONAL ARRIVALS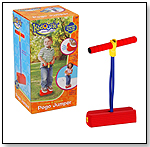 Jumping fun for everyone! Made from soft, durable foam and great for indoor and outdoor play This lovable foam pogo jumper squeaks with every hop! The bungee stretches to accommodate children of all heights and can support up to 250 pounds. Kids and adults alike will have a hopping good time on the Hop & Squeak Pogo Jumper. (From ages 3 to 100 depending on the functionality of your bones at that age. 5/28/2015 (Age: 3 to 10) [Add to my Inquiry Basket][?]



Bella Butterfly Bug House by MELISSA & DOUG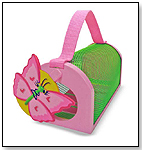 Bella Butterfly swings open on the easy-access door of this whimsical bug house. A sturdy handle, a beautifully striped floor and lots of air holes provide the perfect place to house and observe insects and bugs. Dimensions: 5.5" x 7.5" x 3.5"
— Mary Porter Green, owner of Curiosity Zone in Ashburn, Va., told TDmonthly in an March 2015 survey that bug houses are one of her store's best-selling outdoor toys. 3/30/2015 (Price: $9.99; Age: 3 and up)



by BRAND 44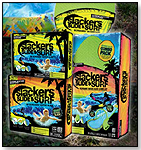 Twice the length, twice the fun! These giant water slides range up to 30 feet long and are up to twice as wide as other slides on the market. Made with twice the strength and durability, Slide & Surf is built to last for endless water fun. Riders can slide or skimboard on Slide & Surf's slick sliding surface! New padded start, misting side walls and splash pool will make the summer fun memorable for years to come.

2/18/2015 [Add to my Inquiry Basket][?]



Nerf Rebelle Dolphina Bow Blaster by HASBRO INC.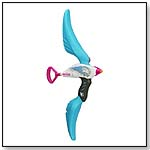 Unleash your inner warrior and soak your targets with the bow-blasting soakage of the Dolphina Bow Blaster! It's easy to load this stylish soaker with up to 25 ounces of water, then you just pull the handle back and push it forward to fire a blast of water at your target. Show off your skill and soak your mark with the Dolphina Bow blaster!
Awards: 2015 TIA Outdoor Toy of the Year 2/14/2015 (Price: $17.99; Age: 6 and up) [Add to my Inquiry Basket][?]



Pink Adjustable Frogglez® Goggles by MADE BY MY DAD


Frogglez® Goggles are swim goggles made out of neoprene (wet suit material) with a patented strap design. This design fits 90% of children between the ages of 3 and 12 very comfortably. An easy to use velcro adjustable connection allows for size adjustments. They do not pull hair or fold down ears.

Frogglez® are designed for non-competitive swimmers that simply want a more comfortable, fun and stylish option compared to the archaic, traditional swim goggles. MSRP: $19.95-24.95

Awards: 2015 TDmonthly Magazine Top Toy Award 2/10/2015 (Age: 3 and up) [Add to my Inquiry Basket][?]



Pump Rocket(r) Air Archer(tm) by GEOSPACE INTERNATIONAL


Using our Brand New Patented BUNGEE Power system, the AIR ARCHER(tm) can propel safe, soft foam rockets up to 150 ft! The AIR ARCHER(tm) is another revolutionary item added to the award winning PUMP ROCKET(r) line! 2/3/2015 (Price: $24.99; Age: 5 and up) [Add to my Inquiry Basket][?]



Sky Shredder by SLACKLINE INDUSTRIES / CANAIMA OUTDOORS


Aerodynamically designed to optimize speed, distance and height, the Sky Shredder is the ultimate in performance flying discs. Throw further, faster and with precision using the latest technology from BYA Sports. The lightweight material is ultra-soft and dynamic, but remains stable in flight with strategically placed ventilation ports. Use on its own or add a standard tennis ball in the center to propel your game to the next level. Recommended for ages 8 & up, 1 disc $7.99 MSRP or 3-pack $11.99 MSRP. 2/2/2015 (Price: $7.99; Age: 8 and up) [Add to my Inquiry Basket][?]



Rainy Day™ Indoor Playground by PLAYAWAY TOY COMPANY


The Support Bar is the center of all the action. The Support Bar is designed to be installed in any doorway that measures 29" to 36" wide. Extension plugs which are (sold separately) would allow the support bar to expand to 44".

Our Rainy Day® Indoor Trapeze Bar can be raised or lowered to desired height to accommodate each child or moved out of the way for using the handles alone.

Children love to swing, and now they can do it all year round with the Rainy Day® Indoor Playground. Ideal for families with limited or restricted access to outdoor play space.

Get the support bar, trapeze bar, and strap swing in this kit to save from buying them separately!

Awards: 2015 TDmonthly Magazine Top Toy Award 1/26/2015 (Price: $179.95) [Add to my Inquiry Basket][?]



Big Bubble Zone Mega Wand by BIG BUBBLE ZONE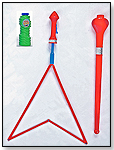 This is our Largest Big Bubble Zone wand, the Mega Wand. Each package includes 1 (one) wand plus a FREE 16oz. ready to use bottle of Super Miracle Bubbles. 12/11/2014 (Price: $30.00) [Add to my Inquiry Basket][?]



"Firehouse" House Tent Item by PACIFIC PLAY TENTS INC


This "Firehouse" House Tent is big enough for the whole Fire Department! The exterior has a bright red brick graphic with all the accessories a firehouse would need to put out a fire! This tent is so durable it can be used indoors or outdoors. This house tent is always an excellent way to have fun while developing cooperative skills. This tent comes with mesh panels at the top for ventilation on hot days, as well as easy viewing for parents. One tunnel port comes with roll up flaps that secure with Velcro tabs. This house tent comes with two roll-up windows and two extra-large roll-up fire doors to drive your fire truck in. This also creates a nice tunnel-like experience and pass through. Color-coded poles make for easy assembly. A must have for every little firefighter! 10/29/2014 [Add to my Inquiry Basket][?]



Joki Outdoor Hanging crow's nest by LA SIESTA INC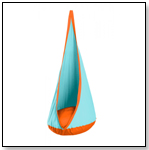 LA SIESTA Joki Outdoor hanging crow's nest is made of HamacTex® (polypropylene). This fibre is weatherproof, fast-drying and surprisingly similar to cotton in look and touch. The large, soft seat cushion (filling: polyester) can be removed. In hanging crow's nest Joki children find the calm protection they need for playing and dreaming. Soft swinging stimulates the sense of balance, thus playfully promoting your child's development. LA SIESTA hanging crow's nests are recommended by the German Federal Association for the Promotion of Posture and Physical Exercise.
— In a June 2014 survey, Dean Smith, owner of JaZams in Princeton, N.J., told TDmonthly that their best-selling furniture is "Joki swings from La Siesta. We are selling about 20 per month."
— Peg Scholtes, owner of Capitol Kids LTD in Madison, Wisc., told TDmonthly in a June 2015 survey that Joki from La Siesta is their best-selling furniture item. 6/29/2014 (Price: $119.00)



Super Flying Turtle by MASON CORPORATION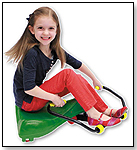 With all the popular features of the Original Flying Turtle, we now offer upgraded handlebars on our Super sit-skate. Zip along any hard, smooth surface indoors and out. No motor, no batteries, no pedaling. Powder-coated, steel handlebars feature a "rams-horn" design that protects the hands of little riders. Two soft buffer wheels prevent contact between the riding surface and the handlebar, offering even more protection and long-life for your scooter. Long-wearing polyurethane wheels contain super-fast bearings. Superior quality means the Super Turtle is sturdy enough to hold 200 lbs. Great news for parents and kids alike, it comes completely assembled and with a one year warranty for Home Use. Sit on the heavy-duty molded seat, put your feet on the bar, and simply swing from side to side. You're off and rolling! So compactly built, it turns on its own radius.

6/23/2014 [Add to my Inquiry Basket][?]



Ezee Glider by GLIDE BIKES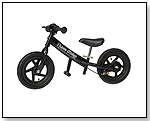 The Ezee Glider is designed for young children to learn balance, motor skills, and how to handle a bike, all while having fun! Ezee Gliders are made out of durable steel making it a more economical bicycle than other Glide Bike models. The Ezee Glider has 12" air tires and a weight of 10 lbs for fun, easy handling. Ezee Glider includes a rear brake with easy to squeeze lever for little hands.
Awards: 2014 TDmonthly Magazine Top Toy Award 5/29/2014 (Price: $109.99; Age: 2 to 5) [Add to my Inquiry Basket][?]



The Swring Swing by SWRING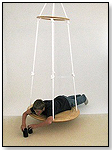 It has the largest platform of all and you guessed it, it "swrings" and/or swings - your choice. It rotates and spins when all four support ropes are attached to the overhead bearing, or, it swings to - fro when the ropes are separated and two are attached to the two outer overhead eyebolts.
---
Related:



NOSTAFY Wooden Hanging Swing Seat 4.3 stars Pine wood 2.45 Pounds LxWxH 17.32 x 6.89 x 78 inches Maximum Weight 200 Pounds



---
4/29/2014 (Price: $495.00)




Smakaball by SMAKABALL


Smakaball has the amazing ability to allow people to make an exhilarating catch by snatching the ball right out of the air in a seemingly magical way on land and in the water. You can do tricks if you are playing by yourself or play catch with a friend or play monkey in the middle or 500 or even a team sport like Ultimate Smakaball. All ages and all genders ranging from unathletic to very athletic can have fun playing with each other without hindering the enjoyment of one another.
Awards: 2014 TDmonthly Top Toy Debut Award 4/17/2014



Focus Marble Kendama – Purple/Yellow/Seafoam by SWEETS KENDAMAS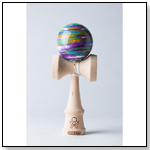 Marbles are back for a limited time! This tama features our classic marble paint style with a purple, yellow, and seafoam combo. Coated with our high-gloss Pro Clear. Every Sweets Kendama comes with an extra string, bead, instructional book and stickers.

3/27/2014 (Price: $29.99)



Krainkn Jr Complete Skateboard "Blue Swirl" by KRAINKN SKATEBOARDS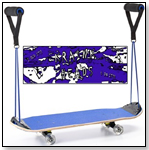 Recommended for riders: 5 to 9. This is a fully assembled skateboard. 28" x 7" quality maple deck, 2 - Krainkn Black Wedges, 2 - Krainkn Blue Bungees, 2 - Padded Foam Handles, Strong Trucks, ABEC 5 Bearings, Clear Soft Polyurethane Wheels For A Smooth Ride. Bungees are designed to be a one size fits all. The maple skate deck is strong and durable.

3/5/2014 (Price: $39.99; Age: 5 to 9) [Add to my Inquiry Basket][?]



Kendama Pro by YOMEGA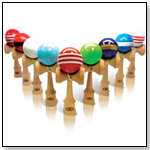 The Yomega Kendama Pro is a professional model based on our popular Kendama. This piece is crafted out of wood, making for a better grip and a premium feel. Catch the competition-sized ball on the various size cups, then go for the spike, landing the ball on the pointed tip. A game easy to learn yet difficult to master, ensuring hours of concentrated play.
Award: 2015 TDmonthly Magazine Top Toy Award

2/6/2014 [Add to my Inquiry Basket][?]



Sports Wall Decor by C & I COLLECTIBLES


NFL, MLB, NBA, NHL, MLS and collegiate sports wall decor for virtually any team, player, or stadium. Perfect for any fan-young or young at heart. Display in bedrooms, rec rooms, offices, and kid/man caves!

2/6/2014 [Add to my Inquiry Basket][?]



KanJam SPLASH Game Set by KANJAM LLC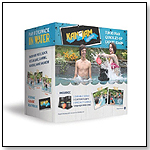 KanJam SPLASH is the Ultimate water game. Play it in anywhere you can find water! Great for Backyard Pool, Beach, Ocean, Lake, Camping, Parks and Vacation! TWO WAYS TO PLAY! Team members take turns throwing and deflecting Disc to score points. One vs One is fast paced and exciting! Each KanJam SPLASH game includes: - 2 durable, highly portable official SPLASH goals - 2 custom floats - 2 official KanJam SPLASH Labels - Custom-designed official KanJam MINI flying disc - Instructions. MADE IN USA. Retail $26.99 12/26/2013 (Price: $26.99) [Add to my Inquiry Basket][?]



Pocket Disc Knit Frisbee by POCKET DISC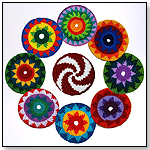 Handmade of soft, fair trade cotton, the PHD Pocket Disc is ideal for throwing indoors or out. Stuff it in your pocket or pack, it's easy to throw and catch for ages 3 and up. 8" diameter.

Where to buy:
SOUTH 12/4/2013 (Price: $9.99; Age: 3 and up)



RingStix Standard by SYSTEM ENTERPRISES LLC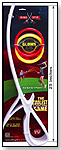 How to Play: RingStix is played by 2 players passing the ring back and forth using two sticks per player. To launch the ring place both sticks through the ring. Next, pull the sticks quickly apart causing the ring to be launched. The ring begins to spin (stabilizing it's flight). Each game contains a full set for two players. 11/29/2013 (Price: $19.99; Age: 10 and up)



Pat a Cake Bake Sand Set by HABA USA/HABERMAASS CORP.
When guests are expected a delicious cake has to be conjured up quickly for the table! This bakery set provides little sand bakers with everything their hearts desire - A measuring jug, mixing bowl, whisk, pie tin, plate, strawberry mold and fruit stamp. 5/23/2013 [Add to my Inquiry Basket][?]



Rocket Zoomer by INTERNATIONAL PLAYTHINGS LLC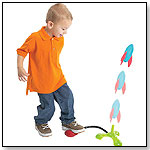 Stomp it, launch it, catch it! This Rocket Zoomer comes with 2 soft, safe foam rockets to send flying through the air. Load a rocket onto the base and stomp on the pump to shoot the rocket straight up with the force of air. Includes a sturdy, easy to assemble base and one 5" and one 6.5" rocket.
— Greg Larson, owner of Larson's Toys and Games in Columbus, Ohio, told TDmonthly in a March 2013 survey that Rocket Zoomers are their best selling outdoor toy. 3/19/2013 (Price: $15.99; Age: 3 and up)



Z-Curve Bow by ZING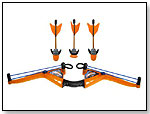 Get the ultimate archery experience with the foam Z-Curve Bow. Hook in the Zartz Arrow or BlazeX Long-Range Arrow, position the shot, and watch it safely glide through the air for an incredible 125 feet. Includes one Z-Curve Bow, two BlazeX Long-Range Arrows and 1 Suction-Cup Zartz Arrow.
— "The Z-Curve Bow is the best selling outdoor toy that we have right now," Kim Emigh, manger of e-commerce at Growing Tree Toys in State College, Pa., told TDmonthly in a March 2013 survey. 3/19/2013 [Add to my Inquiry Basket][?]



Hedstrom Hoppers by HEDSTROM


Hop-Hop-Hop around on a Hedstrom Hopper. Made of durable vinyl, Hedstrom's hops will provide hours of fun along with the added benefit of exercise. Easy to inflate, Hops can be deflated to a smaller size for convenient storage. 1/9/2013 (Price: $11.49) [Add to my Inquiry Basket][?]



WarMMuffs by 7 A.M. ENFANT INC.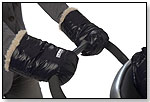 7AM continue to bring families comfort by providing a smart solution for the winter season, making the cold outdoors a time to enjoy for the person pushing the baby stroller. While securely holding the stroller the caregiver's hands are kept cozy and warm, with the flexibility of easily using bare hands to tend to the needs of the child. Launch date: January 2012. 1/8/2013 (Price: $38.00; Age: All Ages) [Add to my Inquiry Basket][?]



Djubi Classic by ALIQUANTUM INTERNATIONAL INC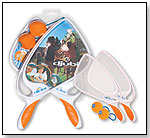 HOOK IT! LAUNCH IT! CATCH IT! Djubi Classic is the coolest new twist on the game of catch. A unique combination of a slingshot and lacrosse stick, Djubi Classic consists of a specially designed racquet with a net and launch hook and a ball with an elastic band. Djubi balls can be launched up to 100 feet and they're easy to catch with the Djubi racquets. Fathers and sons, college students, families and friends will find that Djubi Classic will take the old game of catch to an awesome new level of fun and excitement. 12/14/2012 [Add to my Inquiry Basket][?]



Red Sox Collector Series by OYO SPORTSTOYS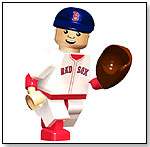 Figure comes in his own storage case with a special package design made to fit in your pocket. Each figure comes with a Boston cap, bat, glove, ball, stand, and unique OYO DNA number. OYO minifigures are athletic figures that are compatible with popular building-block systems. These figures include MLB and NFL licensed minifigures. OYOs are designed with eyes, ears, nose, mouth, and other facial characteristics that best represent their real life counterparts. Figures are articulated to better mimic real athletic positions and movements. 11/19/2012 (Price: $12.99) [Add to my Inquiry Basket][?]



Fisher-Price(TM) 2-in-1 Slide to Rocker by GROW'N UP LTD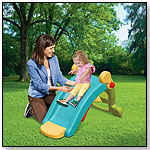 Unique design and lots of action. Qwikflip(R) design allows the 32" slide to easily convert to a rocker. Sure-grip handle, extra wide base and texture steps to ensure stability. Launch date: December 2012. 11/16/2012 (Price: $69.99; Age: 1 to 3) [Add to my Inquiry Basket][?]



Make A Ball by PTC INTERNATIONAL INC


Make-A-Ball is a program that allows kids to design any sports ball and make it their own. Kids can choose from baseball, softball, football, soccer, volleyball, basketball or hockey. Kids can design their own background, choose from our libraries of backgrounds and clip art, and add their own text and photos. Each ball is what we call "full coverage" meaning that it can be printed edge-to-edge and the artwork covers the entire panel. Kids can use unlimited photos, colors and artwork. The balls are regulation size and come inflated and ready to display. Make-A-Balls are great for gifts, fundraisers, awards, trophies and keepsakes. They are great for senior nights, booster clubs, coaches' gifts or championship games. The possibilities are endless. Once designed, your ball will arrive in 4-5 weeks. Launch date: December 2008. 11/16/2012 (Price: $25.00; Age: All Ages) [Add to my Inquiry Basket][?]



Spring Ring by MARANDA ENTERPRISES LLC.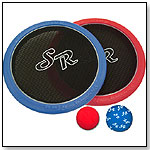 Spring Ring adds extra zing to indoor and outdoor fun. Use them to give favorite old games an exciting new twist or come up with something completely new and different. No Rules Required for this creative new toy. Constructed with a firm foam outer ring and a stretchy trampoline center fabric, the versatile Spring Rings can be used like a paddle, thrown like a frisbee. They even float. Great for indoors (when used with the dry splash ball) or outdoors.
Awards: 2010 Creative Child Magazine, Preferred Choice Award; 2010 Dr. Toy Best Picks Award.
— In a March 2013 survey, Joe Berardoni Jr, manager of Pun's Toys in Bryn Mawr, Pa., told TDmonthly that "The top selling outdoor item over the last two years has been the Spring Ring from Maranda...Even in the winter months, we have sold out of the item consistently, and have reordered several times already in 2013. We sell around 24-30 pieces a month during 'outside' weather months."
— Joe Barardoni Sr., owner of Pun's Toys in Bryn Mawr, Pa., told TDmonthly in a March 2014 survey that the Spring Ring was a best-selling outdoor toy. 10/4/2012 (Price: $29.99; Age: 4 and up) [Add to my Inquiry Basket][?]



Y Fliker F3 by YVOLUTION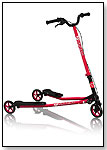 Yvolution presents a new family of revolutionary three-wheeled scooters that will get kids up and active. There's no more kicking the pavement like simple two wheel scooters. Riders simply move their hips from side to side to get going and keep moving using their own body power for self-propelling fun. The Y Fliker's patented technology, light-weight and sleek design, combined with performance rated wheels, allows this free-style scooter to perform smooth carving and drifting actions. The quick response hand brake offers kids increased control and ensures a safe, fun ride. Y Fliker also sports anti-vibration hand grips for extra comfort and can be stored away easily thanks to its twist and stow folding system. 9/18/2012 (Price: $115.00; Age: 7 and up) [Add to my Inquiry Basket][?]



Knee Hockey by PLASMART INC.


Another member of the Fun Slides family, Knee Hockey includes two 16" hockey sticks and one carpet puck. 8/2/2012 (Price: $14.99; Age: 3 and up) [Add to my Inquiry Basket][?]



Myachi Battle Paddles with Red Flames by MYACHI INDUSTRIES CORP.


Inspired by the design of a lacrosse stick head combined with the functionality of a baseball glove, when wearing a Myachi Battle Paddle on the back of one's hand, players will be able to catch a hand sack thrown from much greater distances and heights as well as successfully perform more difficult tricks rather than when attempting the same feat bare handed. Now, players can compete harder, faster, and longer. Battle Paddles can be worn on both hands and used by one player while performing tricks alone or play with 2 or more players and battle it out 1 on 1 or make teams. Compete at any of the numerous games developed to play with a Myachi Hand Sack and Battle Paddles: Myachi Pong, Myachi Football, Myachi Lax, Myachi Golf, and many others.
Awards: 2012 Creative Child Magazine Product of the Year Award 7/23/2012 (Price: $20.00) [Add to my Inquiry Basket][?]



Sky Bouncin' Baseball by MAUI TOYS, INC.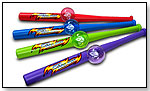 With a bounce of up to 75 feet, Sky Ball is the World's Highest Bouncing Ball. Imagine how high it can bounce if it's hit with a bat. 100 feet? 200 feet? Try up to 300 feet. That's right, kids can hit Sky Ball out of the park with Sky Bouncin' Baseball, the farthest hitting plastic bat. And the extreme bounce of Sky Ball takes the game of baseball to a whole new level. Practice hits? No problem, just bounce Sky Ball on the ground and kids've got bouncing T-Ball. Sky Bouncin' Baseball bats come in bright Blue, sporty Green, hi-tech Silver, and glowing Red with matching Sky Balls. Launch date: January 2010.
Awards: 2010 CNBC Sports Toy of the Year 7/13/2012 (Price: $14.99; Age: 6 and up) [Add to my Inquiry Basket][?]



Chalktrail by FAT BRAIN TOY CO.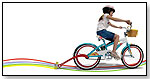 Healthy riding colors the world beautiful. Creativity for sidewalks, parking lots, and streets. Hook Chalktrail® to a bike, then get riding. Draw figure eights, wavy meandering paths, perfect circles, fascinating designs by retracing the same route again and again in succession. It's freshly invigorating, beautiful play. Works with all bike sizes and training wheels. Includes highly durable Chalktrail® connector Easy on, easy off - no tools or parents required. Comes with one piece non-toxic, washable chalk. Launch date: August 2012. 7/5/2012 (Price: $19.95; Age: 3 and up)



The Yardboard by THE SPOONER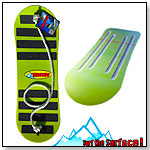 The Yardboard is the ultimate down hill slider for dirt, grass and snow. Unlike a snowboard the YardBoard is for ALL surfaces and requires no boots or bindings. Virtually indestructible and Made in the USA. (

Watch Video) 6/21/2012 (Price: $99.00; Age: 6 and up) [Add to my Inquiry Basket][?]



The Speed Stacks Competitor by SPEED STACKS INC.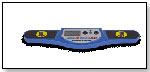 The Speed Stacks Competitor includes choice of any cup color, a Gen3 StackMat (Timer and Mat), the StackFast DVD and our Black Gear Bag for holding everything. peed Stacks® are specially designed high-tech Sport Stacking cups endorsed by the World Sport Stacking Association (WSSA) for competition. Speed Stacks are the only products approved for use in WSSA sanctioned events and each cup carries the official WSSA seal of approval. (

Watch Video) 6/21/2012 (Price: $30.99) [Add to my Inquiry Basket][?]



Competition Kubb by OLD TIME GAMES INC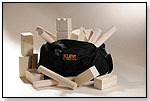 Our Competition Kubb game is crafted of solid hardwood (not Pine) designed to be the same size and weight as the official VM - Kubb game used at the World Championship in Gotland, Sweden. Kubb set also includes a sleek, easy-to-pack travel bag made of a 600 denier polyester fabric. It has sturdy coil zippers, a shoulder strap and an extra outside pocket for the rules. The KUBB bag has a P.V.C liner and is water resistant. (

Watch Video) 6/21/2012 (Price: $79.99; Age: All Ages) [Add to my Inquiry Basket][?]



Eco-Bonk Bop Bag by PUERI ELEMENTAL LLC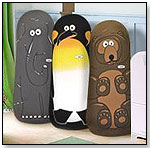 A gentle alternative to rough-and-tumble playtime with fun-loving creatures that are not only specially designed, but also destined to "bounce back". Plush Cover, Machine Washable & Interchangeable. Charitable Donation to Wildlife Alliance. Stands 36" Tall When Inflated. Biodegradable, Free from BPA, Made in USA. Launch date: June 2012. (

Watch Video) 6/21/2012 [Add to my Inquiry Basket][?]



Beach Kickers UV Swim Shoes by BABY BANZ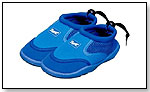 Banz swimsuits were originally designed in Australia for one of the world's toughest UV environments. Our Beach Kickers swim shoes provide kids with outstanding protection against pebbly beaches, hot sand, and slick pool areas. Lightweight and flexible, with a high-traction sole. UPF 50+. Each pair comes with a black mesh carry bag that can be used to tote shoes, sunscreen, glasses and any other treasures. Size 3 - 9-12 months, Size 5 - 18-24 months, Size 7 - 3 years. Comes in pink or blue. 6/8/2012 (Age: 0 to 3) [Add to my Inquiry Basket][?]



Zippy Flyer Skateboard by MINDTWISTER USA


Enjoy the joy of skateboarding as a family with Zippy Flyer. Zippy Flyer comes in Blue or Orange. A fun and simple way to enjoy skateboarding with the whole family the way that skateboarding got started in 70's, when everyone rode a plastic skateboarding with the newly invented urethane wheel, a special plastic that is uniquely perfect for a skateboard.
Compact design makes it easy to store or throw in a bag. A perfect option for a first skateboard or a nice addition for any skateboard collection. Fun for kids of all ages. Includes: Reinforced injection molded propylene deck with hexagonal traction grooves; 59mm soft 80A durometer wheels for smooth riding on most surfaces; high quality diecast aluminum trucks; 90A durometer trucks bushing for easy turning; trucknut safety nylon locknuts; star patter steel deck bolts for maximu, support from board to trucks; and deck/truck safety nylon locknuts.

5/29/2012 (Price: $59.99; Age: 6 and up) [Add to my Inquiry Basket][?]



OgoDisk RAQ by OGOSPORT, LLC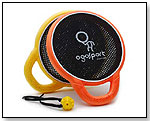 A hand trampoline for balls: throw, catch, bounce. RAQ combines the ease of the other OgoDisks with the added power of a handle. Features the new Flux ball, with adjustable speed, for tailored fun. Bounce any ball; for summer fun, try it in the pool with water balloons. Each set includes one yellow and one OgoOrange RAQ disk with one Flux ball. EVA foam ring. Nylon-spandex membrane center. 5/25/2012 (Price: $38.00; Age: 3 and up)



XaXa™ by Astrojax USA – Active People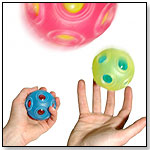 XaXa (pronounced "Ksa·Ksa") is designed to stimulate the senses. It's for playful, curious people, jugglers, dancers, performers – for kids of all ages. The adaptable balls invite kids to experiment and explore: Fill them with different objects to change their sound or weight and mix or match colors to get the look they like. The core of XaXa is made of shock-resistant, clear plastic that is protected by a super-elastic rubber skin. This soft skin makes the balls pleasant to touch and easy to catch. It is so stretchy and durable that the core can easily be popped out of one of the holes. 5/18/2012



Descender by M.Y. PRODUCTS LLC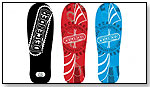 Rockboard takes boarding to an all new level in 2012 with the brand-new Descender, the first of its kind! Featuring innovative high-performance treads never before applied to the boarding experience, this unique cross-over board bridges the gap for summer and winter outdoor sports enthusiasts, enabling riders to "surf" down grass and all-terrain hills. With its four treads positioned around triple sets of wheels for maximum traction and power, The Descender extends the fun of snowboarding and surfing into every season. Launch date: June 2012.
Awards: 2012 TIA Outdoor Toy of the Year 5/11/2012 (Price: $120.00; Age: 8 and up)



MLS Light Up Soccer Goal and Ball by FRANKLIN SPORTS INC.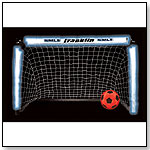 The MLS Light Up Soccer Goal and Ball Set encourages active play even when the sun goes down. This complete soccer set features a goal with glowing edges, and a red light up soccer ball. Now, kids can play their favorite sport with excitement day or night. Includes stakes to hold the goal securely in the ground, light up goal, light up ball, and 1 3V battery. 6 AAA batteries also required, not included. Goal measures 37.5 inches x 24 inches. 4/30/2012 (Price: $49.99; Age: 5 and up) [Add to my Inquiry Basket][?]



Razor Flash Rider 360 by RAZOR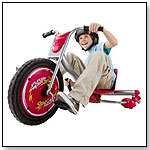 Yet another Razor improvement on the classic three-wheeler of the 1970s, the FlashRider 360 turns and drifts on dual inclined caster wheels but adds a Spark Bar. Now kids can spin and spark. Based on Razor's awarding winner caster trike, the RipRider 360. The FlashRider 360 features a new spark bar lever that engages the sparks to fly. Uses the same compatible spark cartridge that is also found in the Spark scooters and the eSpark. Other features include a large hi-impact front wheel with flat-free tire for easy pedaling and complete control and to dual inclined caster rear wheels. The casters allow resistance-free drifting and spinning action. MLS Light Up Soccer Goal and Ball Set (Franklin Sports) – this soccer set encourages active play even when the sun goes down. Features a goal with glowing edges and a red light-up soccer ball. For kids up to 160 lbs.
— As of 04/30/2012 this product had 5 out of 5 stars from 4 reviews on Amazon.com. 4/30/2012 (Price: $129.99; Age: 6 and up) [Add to my Inquiry Basket][?]



Ready, Set, Pogo! by ALEX BRANDS


Ready, Set, Pogo - Jump high, fast and far. This Pogo Stick has soft grip handles, non-slip footrest and a wide rubber foot for extra stability. It has a padded frame for added comfort, too. Includes an encased metal spring for extra safety. Bounces up to 24 inches. Recommended weight is 44-99 lbs.
— Patti Tepper-Rasmussen, owner of Learning Tree Toys, Games & Books, Inc in Oklahoma City, Okla., told TDmonthly in a March 2014 survey that the pogo sticks were a best-selling outdoor toy. 4/30/2012 (Price: $39.95; Age: 6 to 8) [Add to my Inquiry Basket][?]



Super Miracle Bubbles Bubble Turbine by IMPERIAL TOY LLC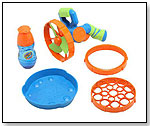 The new Super Miracle Bubbles Bubble Turbine is guaranteed to provide kids and adults with the seamless ability to create humongous bubbles and a variety of spectacular bubble tricks. Includes Instructional Booklet and Super Miracle Bubbles Premium Plus Solution in 100% recyclable bottle. 4/30/2012 (Price: $12.99; Age: 3 and up) [Add to my Inquiry Basket][?]



Kickin Putt by BEGINAGAIN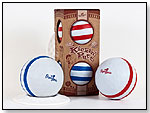 This outdoor game combines the fun of soccer, kickball, ying discs, and golf. The Kickin' Putt 2 player game is complete with 2 kick around golf balls and the ying scoring disc. Toss the scoring disc to set the hole, and get ready for a game of soccer meets golf. The scoring disc is made in the USA from wheat based plastic and the kick around golf balls are made from natural rubber. 4/30/2012 (Price: $30.00; Age: 3 and up) [Add to my Inquiry Basket][?]



Black T-Bar Steering Maxi Kick Scooter by KICKBOARD USA LLC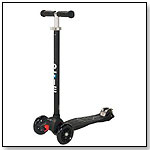 The maxi kick Scooter is an award-winning, high performance, 3-wheel scooter for kids ages 6-11. Weight limit 120lbs. The Swiss-designed maxi, like its sibling the mini (for kids ages 3-5), has a lean-and-steer mechanism that makes it unique and fun, giving kids the feeling of surfing the sidewalks as they curve and carve. The maxi has an amazingly smooth, quiet ride, even on urban sidewalks and it's light weight, yet exceptionally durable construction is easy for kids and parents alike to see and appreciate.
Awards: 2009 Oppenheim Portfolio's Gold and Platinum Award Seals; Oppenheim SNAP award seal; Toy Report Best Scooter for Kids ages 6-11; NBC Today Show 'Best Toys for Summer 2009.
— Alexander McPherson, toy supervisor at Little Dickens in Lynchburg, Va., told TDmonthly in a March 2013 survey that Kickboards are their best selling ride on toy, especially during Summer and around the holidays.
— Joe Barardoni Jr., owner of Pun's Toys in Bryn Mawr, Pa., told TDmonthly in a March 2014 survey that Kickboard scooters were best-selling ride-on toys. 4/30/2012 (Price: $134.99; Age: 6 to 11) [Add to my Inquiry Basket][?]



Kiddi-o GoNanas See Saw by KETTLER INTERNATIONAL INC.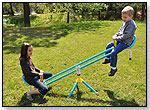 Bring the playground to the back yard with the Kiddi-o® Parallel See Saw. For added safety this See Saw keeps children parallel to the ground at all times. High back seats provide extra support and spring loaded stoppers underneath allow an easy landing. Launch date: May 2012. 4/24/2012 (Price: $159.00; Age: 3 to 8) [Add to my Inquiry Basket][?]



BugLit™ by NITE IZE INC.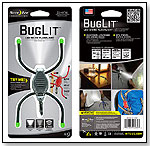 The BugLit "body" is actually our powerful INOVA Microlight - a tough micro flashlight encased in a durable polycarbonate plastic housing, with four functions (high power, low power, strobe, and signal). This bright white LED has an effective range of up to 50 feet, and one-mile visibility. Next, the securely attached "legs" are two flexible, fully moldable 6" Nite Ize Gear Ties, which can be bent, wrapped, or twisted in many configurations, to sit, stand, store, or shine the flashlight. Wrap the legs around the body for compact storage and transport. And, finally, its lightweight plastic S-Biner clip allows you to attach, hang, or store the BugLit for convenient access on zippers or keys.

4/24/2012 (Price: $12.99) [Add to my Inquiry Basket][?]



Happy Hoop by HOUSE OF MARBLES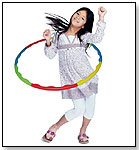 The HAPPY HOOP has an innovative new design which allows for the full adjustment of both ring size and weight. Eight colorful ring-pieces can be added or subtracted to created the perfect hoop-size. The unique molded curves each ring-piece increases grip and controllability while massaging the waist, stimulating blood circulation. 4/24/2012 (Price: $12.00; Age: 2 to 6) [Add to my Inquiry Basket][?]



Muckers by SATURNIAN 1 INC.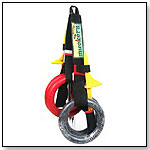 The ring toss game for skill and easy-going competition. Perfect for parties, cookouts, the beach, and picnics, easy-to-grip rings are 100% safe natural rubber with no sharp edges. The 3' nylon carry strap provides portability and easy storage. 4/24/2012 (Price: $29.00) [Add to my Inquiry Basket][?]



Bailey's Box of Big Shovels by BAILEY'S TOY STORE
These big shovels are perfect for large scale sand projects at the beach. Shovels are made in the USA. Includes 40 Big Shovels. 4/18/2012



Parachute Ball by EOLO SPORT INC
Parachute Ball lands safely. Made from real parachute material, this parachute opens magically in flight before it hits the ground and is easily reset into its secret compartment for its next flight. Operate with kid power. No batteries required. 4/3/2012 [Add to my Inquiry Basket][?]



RompyRoo™ Exercise Adventure DVD by JUMPSPORT INC
For kids with built up energy. Simply download the Hop-Along with RompyRoo video to an iPad, attach the device to our kid-tuff, universal tablet mount, and watch kids entertain themselves, learn and exercise all at the same time. (Can also be played on DVD player). Both DVD and iPad versions come with the iBounce. 3/30/2012 (Age: 2 to 6) [Add to my Inquiry Basket][?]



Red Sunrise Kendama by KENDAMA CO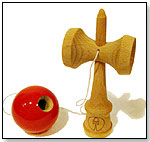 Kendama is the ultimate form of the traditional ball and cup game. Originating in Japan, Kendama has captivated the world with its simple design and endless freestyle trick possibilities. With no moving parts, Kendama is deceptively simple at first glance. The simplicity makes it enjoyable for the beginner and also gives it its infinite playability.

(

Watch Video) 3/26/2012 (Price: $21.00) [Add to my Inquiry Basket][?]



Gazillion Bubbles Hurricane by FUNRISE INC.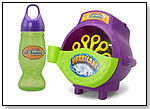 The Gazillion Bubble Hurricane is Gazillion's number one bubble machine. Year after year, this bubble machine cranks out thousands of bubbles for kids of all ages. Each Bubble Machine comes with an 8 oz. bottle of a "top secret" non-toxic Gazillion Bubble solution, just pour the solution into the reservoir attached to the Bubble Machine to continuously feed the wands creating a storm of colorful bubbles. Requires 6 "AA" batteries, not included. Works with core solution. iParenting Award Winner. (

Watch Video) 3/26/2012 (Age: 3 and up)



Go Sport™ Basketball Backpack (Red) by NEAT-OH! INTERNATIONAL LLC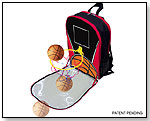 Now kids can take their A-Game everywhere with the Go Sport™ Basketball Backpack. This backpack lets kids keep their mini arena and books neatly tucked away. Has padded pocket for MP3 player and a pass-through for headphones. It includes a fabric handle that fits over a door knob so kids can hang and shoot. The included net hoop packs flat under a clear cover. When unzipped, the clear cover acts as a ball return and zips up into the backpack when not being used. Rugged build, soft padding and a built in hoop brings out the student-athlete in all of us. Includes hoop, net and 3" basketball. (

Watch Video) 3/26/2012 (Age: 3 and up) [Add to my Inquiry Basket][?]



Firefly by MEGATECH INTL. INC.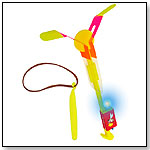 Kids can launch Megatech's Firefly® to incredible heights with the included launcher. It spirals back to earth thanks to its uniquely designed fins. The high intensity LED allows kids launch it day or night. With this feature they'll never lose sight of it during flight.
— In a March 2012 survey, John Taylor, owner of O.P Taylor's in Brevard, N.C., told TDmonthly that he sold more than 2,000 Fireflies last year. He keeps them by the register as an impulse item, and on nights with a lot of foot traffic, he'll give one to a kid and ask them to play with it in front of the store a while.
3/8/2012 (Price: $5.00; Age: 8 and up) [Add to my Inquiry Basket][?]



Deluxe Water Rocket by TOYSMITH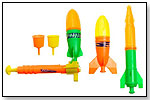 This set includes Two 5 1/2" Water Rockets; One 8 1/2" Water Rocket; 2 Fuel Funnels and Launcher; Rocketry Booklet.
— In a March 2012 survey about best selling outdoor toys, Mary Porter Green, owner of The Curiosity Zone in Ashburn, Va., told TDmonthly that she sells about a dozen of this water rocket set each month.
— As of 03/08/2012 this product had 2.3 out of 5 stars on Amazon.com. Pros: Fun when pump is working properly. Cons: Many reviewers said the pump was not strong enough to jettison the rocket high into the air. 3/8/2012 (Price: $11.99; Age: 6 and up) [Add to my Inquiry Basket][?]



Wiffle Bat and Ball by THE WIFFLE BALL INC


This is the official Wiffle Ball brand 32 inch bat in classic yellow with a 12 inch softball. This is the same ball, made by the same family that started the whole thing way back in 1952.
— In a March 2012 survey, Donna Frederick, owner of The Play House Toy Store in Durham, N.C., told TDmonthly that her best selling outdoor toy is the original Wiffle Ball and Bat. "It's all retro, and it's under $10. It's made in the USA, and it's a good outdoor family toy," she said. They sell "A dozen a month, easily, not including extra balls people buy." 3/8/2012 (Price: $5.99) [Add to my Inquiry Basket][?]



The Original Hula Hoop by WHAM-O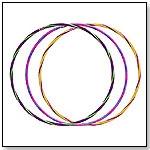 The original Hula Hoop. Promotes physical activity. Contains ball inside for the Shoop-Shoop Hula Hoop sound effect. Assortment of three sizes.
— In a March 2012 survey about outdoor toys, Mike DiAndrea, manager of Hardware Toys in Paoli, Pa., told TDmonthly that they sell 65 of the Original Hula Hoop each month. 3/8/2012 (Price: $7.99; Age: 5 to 12)



Deluxe Sand & Water Wheel Set by THE ORIGINAL TOY COMPANY
Set contains a brightly colored plastic 6 1/2" deep bucket, 8" long shovel and ocean sand molds. On and off valve controls the flow of sand or water, with moveable gears and large hopper. Assorted colors. 2/24/2012 (Price: $26.00; Age: 2 and up) [Add to my Inquiry Basket][?]



Flexdex Clear29 LT Green Lighted Skateboard by FLEXDEX SKATEBOARDS LLC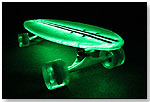 The Clear29 LT lighted longboard skateboard is a hot seller that looks great both day and night. Created with all superior quality parts that provide a high performance ride that experts and novices will appreciate. The addition of LIGHTS makes for a one-of-a-kind longboard. Made from clear polycarbonate for a super smooth ride and incredible light dispersement. (

Watch Video) 2/15/2012 (Price: $175.00) [Add to my Inquiry Basket][?]



THIS BANNER IS AN AD:
---
---