Tools:








Toy Fair 2005: Licensed Products
The following product summaries were mainly supplied by manufacturers, who selected their top product per product category to highlight in 2005.
Castle Lights Karaoke by DISNEY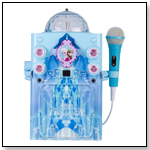 Frozen Flashing Disco Ball Karaoke. Colorful Flashing Lights for a Party. CD/CD + Graphics Compatible. Play music from your iPod, iPhone, iPad, Tablet Devices, or the CD/CD+G drive. Enhanced Vocal Effects. Dual Microphone Inputs for singing duets - 1 Microphone Included. 12/30/2015 (Price: $99.99)



Disney Frozen Ice Castle Dollhouse by KIDKRAFT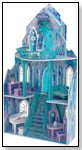 The Disney Ice Castle Dollhouse by KidKraft is perfect for children who want to re-live the exciting scenes from Frozen with Ana, Elsa, Olaf, and the rest of their favorite characters. Is there more than one princess in the family? The Disney Ice Castle Dollhouse is large enough for multiple children to share in the fun and let their imaginations run wild. Everyone has plenty of space to recreate their favorite scenes with four rooms of play, all crafted with beautifully themed artwork from their favorite movie. This dollhouse has more than beautifully designed rooms of magic, the Ice Castle includes 11 pieces of custom furniture that fit perfectly into this magical world of make-believe! All furniture is crafted with beautiful, regal detail taken right from the magical kingdom! 10/26/2015 (Price: $119.99; Age: 3 and up) [Add to my Inquiry Basket][?]



Nickelodeon Blaze and the Monster Machines Monster Dome Playset by FISHER-PRICE INC.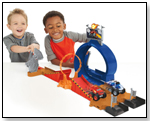 It's Race Day at the Monster Dome and crafty Crusher will stop at nothing to beat Blaze... even if that means building a chomping Sharkbot! Will Blaze race past the shark's mighty bite and speed on to win the race or will Crusher finally cross the finish line first? This track set can be configured into multiple layouts so race fans can recreate all the action and adventure of Blaze and the Monster Machines! Create side-by-side races between Blaze and Crusher or customize your set into champion courses of your choice! Two launchers will give the Monster Machines the speed and momentum they need to race around the track and perform spectacular stunts! Launch the trucks up a ramp and into a 360 Degree loop or speed through the ring of fire! The Monster Dome Playset includes Blaze and Crusher vehicles. 10/26/2015 (Price: $29.99; Age: 3 and up)



Sesame Street™ Bubblin' Blast Elmo by LITTLE KIDS INC.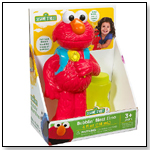 Blow endless bubbles with new Sesame Street Bubblin' Blast Elmo! Just pull back Elmo's head and watch as he launches a blast of bubbles into the air. Easy to use and perfect for kids 3 and up.
Awards: 2015 TDmonthly Magazine Top Toy Award 2/26/2015 (Price: $12.99; Age: 3 and up) [Add to my Inquiry Basket][?]



Doc McStuffins Get Better Talking Mobile Cart by JUST PLAY LLC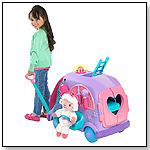 The Doc McStuffins Get Better Talking Mobile Cart gives kids everything they need to provide on-the-go care! Physicians-to-be can let friends know they're in a hurry with the motion-activated siren that lights-up and plays the "Doc Mobile" song. Doc Mobile is equipped with a working ladder to help toys wherever they are. Future doctors can use the light & sound EKG, otoscope, and thermometer to give on-site checkups and fix boo boos with the bandage sticker dispenser. They can call in their diagnosis using the working CB radio, and then secure their patients for rolling rescue using the gurney and patient seat! For Ages 3+. 2 AA batteries required (not included). 11/13/2014 (Price: $49.99; Age: 3 and up) [Add to my Inquiry Basket][?]



Disney Fairies Necklace by UNITED PRODUCT DISTRIBUTORS LTD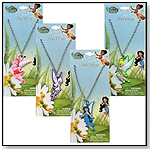 Disney fairy necklace assortment includes Tinkerbell and friends. © Disney 9/2/2014 [Add to my Inquiry Basket][?]



Johnny Test by IMPORTS DRAGON


Imports Dragon is creating collectable figures of the action adventure star Johnny Test, in multiple costumes, set to launch at retail for this Fall 2014. One of the top rated kid's TV shows globally since 2005, Johnny Test is also among the most aired shows on Cartoon Network's US channel - as well as being aired across the world on the broadcaster's international channels.

3/5/2014 [Add to my Inquiry Basket][?]



NBA Licensed World Tech Toys Miami Heat 3.5CH RTF RC Helicopter by HOBBYTRON/WORLD TECH TOYS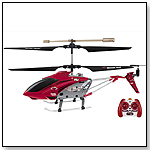 Feel the burn with the NBA Licensed World Tech Toys Miami Heat 3.5CH RTF RC Helicopter! This is a fun way to celebrate your favorite NBA team at your next tailgate party! Officially licensed by the NBA, these awesome RC helicopters are decked out in official team colors and are a great way to show your team spirit! Good for people of all skill levels, this features a coaxial rotor a single rear rotor for precise movement and an internal gyroscope for increased stability whether flying or hovering. This RC helicopter has a metal body making it strong yet light weight, so don't worry about breaking anything if you have a rough landing. It can go forward, backward, up, down, left, right and hover. This product is ready to fly, there is no assembly required. Just put in 6 AA batteries into the transmitter, charge the helicopter and you are ready to get airborn! Show the world that you're a true fan, and get a NBA Licensed World Tech Toys Miami Heat 3.5CH RTF RC Helicopter before the season ends!

12/26/2013 [Add to my Inquiry Basket][?]



Sonic - 5" Sonic With Light Up Emerald by ZOOFY INTERNATIONAL LLC


Sonic - 5" Sonic With Light Up Emerald. In stock. 11/6/2013 [Add to my Inquiry Basket][?]



Destination Fun Fantastic Foil Art Fun - Disney Princesses by NATIONAL DESIGN LLC


Spiral art pad has 12 sheets of colored foil and 8 adhesive art pages that are perforated for easy removal. The foil sheets are stored in a re-sealable bag that is attached to the spiral binding. Simply peel the yellow diecut areas on the pages, revealing the adhesive. Place the foil on the exposed adhesive and rub it onto the sheet using your fingertip. Pull excess foil away and see how beautiful your creation looks! Packaging is 6 ¼" x 8" x ½". 3/27/2013 [Add to my Inquiry Basket][?]



"Workaholics" Bear Coat by RIPPLE JUNCTION


"Workaholics" features the antics of three roommates and co-workers and is quickly becoming Comedy Central's premiere program for the ever important 18-35 demo. Inspired by "Workaholics" co-star Blake Anderson's very own, the officially licensed "Workaholics" Bear Coat gets its name for being just that – A coat modeled off a grizzly bear. Featuring latex teeth and claws, the "Workaholics" Bear Coat is made from 100% awesomeness. Launch date: 2013. 12/13/2012 (Price: $199.99; Age: 13 and up) [Add to my Inquiry Basket][?]



Talking Tom by CUDDLE BARN


From the hit app sensation Talking Friends, Talking Tom has now come to life. Talking Tom repeats everything kids say in his signature funny voice, just like the hit app. Now a Disney cartoon series, Talking Tom is great gift idea for kids of all ages. Launch date: October 2012. 11/14/2012 (Price: $34.99; Age: 3 and up) [Add to my Inquiry Basket][?]



James Bond Light and Sound M16 R/C: Aston Martin DB5 (Casino Royale) by TOY STATE MARKETING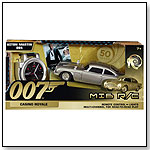 Iconic James Bond luxury car designs feature a watch-style remote controlled that triggers full-function driving actions with working lights. Models available: Aston Martin DBS (Casino Royal), Lotus Esprit (The Spy Who Loved Me) and the featured car from the latest installment of the James Bond franchise, Skyfall. Launch date: November 2012. 10/22/2012 (Price: $19.99; Age: 6 to 15) [Add to my Inquiry Basket][?]



Omnitrix Touch by BANDAI AMERICA INC.


Simply touch the face to unlock the most technologically advanced Omnitrix ever created. The pop up touch pad allows kids to discover over 40 sounds and three separate modes of play. Mode one allows kids to hear 7 Alien voices, while mode two has ambient sounds that kids can overlay their own sound effects onto and create beats. Mode 3 allows them to replicate the DNA code found in other Ben 10 items to unlock secret messages from Azmuth, the creator of the Omnitrix.
Awards: 2012 Dr. Toy 100 Best Toys 9/11/2012 (Price: $24.99; Age: 4 to 12)



Diary of a Wimpy Kid Scrabble by FUNDEX GAMES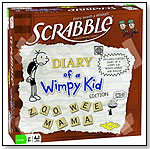 America's favorite game is now offered in a Wimpy Kid version. Includes new Wimpy Kid rules and features an exclusive 50-word dictionary. Includes game board with Greg and the gang from the best-selling book series. Players 2-4. 8/20/2012 (Price: $30.00; Age: All Ages) [Add to my Inquiry Basket][?]



Diary of a Wimpy Kid Action Figure by FUNKO INC.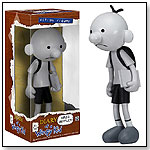 This Diary Of A Wimpy Kid Action Figure stands approximately 6 inches tall. Diary of a Wimpy Kid is the Story of Greg Heffley's trying days as a middle school boy. Greg writes in his journal describing his pre-teen trials and triumphs. 8/20/2012 (Price: $9.99; Age: 5 to 7) [Add to my Inquiry Basket][?]



Ice Age: Continental Drift Fishing Game by CARDINAL INDUSTRIES INC.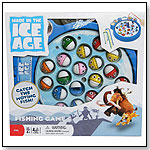 Kids must catch the moving fish in this game, using their magnetic fishing poles. 8/20/2012 (Price: $11.99; Age: 4 to 6) [Add to my Inquiry Basket][?]



The Amazing Spider-Man Remote Control Speed-Climbing Spider-Man Figure by HASBRO INC.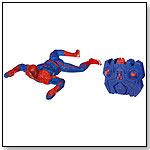 Kids can send their Spidey up the wall after villains with this fast-climbing figure. When kids point the controller at him and press the buttons, he climbs up and down, left and right, even upside down. Put him on smooth, clean, dry surfaces such as windows and his mini-vacuums help him stick to the surface. Then guide the wall-crawling action with the controller. 8/20/2012 (Price: $34.99) [Add to my Inquiry Basket][?]



The Amazing Spider-Man Digital Camcorder by SAKAR INTERNATIONAL INC.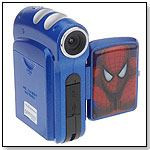 Kids can capture still images and movies with this cool The Amazing Spider-Man Digital Camcorder from Marvel. The handheld video camera takes movies at an effective resolution of 640 x 480. Its built-in microphone captures sound, and the included Snap n' Share software lets kids create personalized videos with a soundtrack, edit titles and credits, and produce fun visual effects. Pictures are stored on an SD or MMC card (sold separately) up to 8GB, and USB and AV outputs transfer images and videos to a computer or television. Dimensions: 4"H x 2.5"L x 1.75"W. Weight: 6 oz. 8/20/2012 (Price: $49.99; Age: 5 to 8)



Disney/Pixar Brave Gem Styling Merida Doll by MATTEL INC.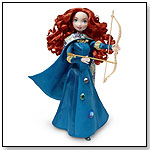 Gem Styling Merida features iconic elements from the film in fashion play for girls. Dressed in her signature blue gown, Merida comes with a reversible cape that girls can flip over to reveal a sparkly print inspired by the movie. They also can decorate her outfit or her long red hair with gems, and they can play out Merida's love of archery with the included bow and arrow. 8/20/2012 (Price: $20.99; Age: 3 to 8) [Add to my Inquiry Basket][?]



Disney/Pixar Brave Princess Merida's Musical Bow and Arrow Set by CREATIVE DESIGNS INTERNATIONAL LTD.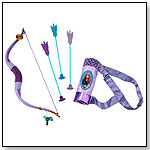 This Bow and Arrow set comes with 3 arrows, a fabric arrow quiver, and a glow-in-the-dark Will-o-the-Wisp charm to help young archers find their way. 8/20/2012 (Price: $24.99; Age: 3 to 5) [Add to my Inquiry Basket][?]



The Avengers Mini Basketball Hoop Set by FRANKLIN SPORTS INC.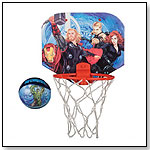 This Soft Sport mini basketball set includes a Soft Sport basketball and a durable plastic backboard. Fits most doors. 8/20/2012 [Add to my Inquiry Basket][?]



Bubble Blaster: The Avengers by IMPERIAL TOY LLC

Each Licensed Bubble Blaster creates streams of continuous bubble action for hours. Includes Super Miracle Bubbles Premium Plus Solution in 100% recyclable bottle. 8/20/2012 (Price: $9.99; Age: 3 to 5) [Add to my Inquiry Basket][?]



Savvi Large Licensed Paint Sheet Kits by SAVVI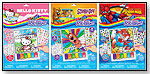 These fun activity kits provide hours of entertainment. Each kit includes 16 Magic Paint Posters, 50 temporary tattoos and 25 stickers. The Magic Paint Palettes are printed directly on each paint poster and are activated with water for mess-free painting with a paintbrush, cotton swab, or even your finger! Available in Hello Kitty, Scooby-Doo, and Spider-Man. Launch date: August 2012. 7/19/2012 (Price: $4.99; Age: 4 to 8) [Add to my Inquiry Basket][?]



The Hunger Games Movie Mockingjay Prop Replica Pin by NECA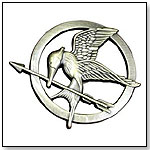 From the Hunger Games movie of 2012. The mocking Jay pin replica as worn by Katniss in the Games. Measuring about 1.5" in diameter.
— As of 05/21/2012 this product had 4.6 out of 5 stars from 102 reviews on Amazon.com. 3/30/2012 (Price: $14.99; Age: 14 and up) [Add to my Inquiry Basket][?]



TRON: Legacy Deluxe Identity Disc by SPIN MASTER TOYS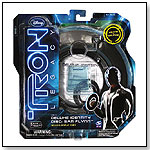 Get the ultimate prop replica with this Tron Deluxe Identity Disc. Watch the lights change and swing the Disc around to activate the motion sounds just like in the movie. The Tron Deluxe Identity Disc includes: 1 Deluxe Identity Disc and 1 Display Stand.
— As of 10/25/2011 this product had 4.3 out of 5 stars from 8 reviews on ToysRUs.com. Pros: accurate replica; good for collector and child. Cons: Light and sound effects are only average; lights don't stay on long. 10/25/2011 (Price: $19.99; Age: 4 to 10) [Add to my Inquiry Basket][?]



Catalog Request Form
THIS BANNER IS AN AD:
---
---