---
Small Companies Enter Licensing Arena
Though licensed products have been hot for at least 20 years, gone are the days when only the oldest and largest toy companies had a shot at top titles. Today, fledgling companies have been crafting toys that feature characters from hit shows like "SpongeBob SquarePants."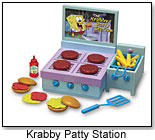 One such company,

Wild Planet Toys

, has teamed up with Nickelodeon to produce the

Krabby Patty Station

and the

Krusty Krab Cash Register

($21.99) - both products that use the SpongeBob license. Wild Planet signed the licensing agreement with Nickelodeon in January 2004, marking the company's first licensed product line.

Among the many reasons for choosing Nickelodeon as a license partner was its reputation as the leading entertainment brand for kids, says Robin Russell, media relations coordinator for Wild Planet. "When Wild Planet chooses a licensing partner, we look for one that shares our values and knows how to balance kid appeal with parent approval," Russell says.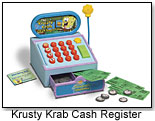 From Nickelodeon's perspective, branching out to other companies allows it to get a fresh perspective or innovative idea, as well as to partner with manufacturers that are leaders in specific categories of toys, such as puzzles, collectibles or board games.

"We want to ensure that our toys get proper placement in the stores and that the company is financially sound," says
Sherice Torres, vice president of hard goods for Nickelodeon and Viacom Consumer Products
, "but we also rely on them to say, 'Here's what works, but these are the new main trends.' New players may be considered, and we're proud to work with a number of small companies that are innovative and hard working."

The agreement was reached partly because Wild Planet had ideas for SpongeBob interactive toys, which interested Nickelodeon. From Nickelodeon's standpoint, a licensing partner must be a company with vision. "The first step is getting an idea or suggestion from a company, and then the process of seeing where that leads begins. This can begin with as little as a phone call from a toy manufacturer with an idea," Torres says.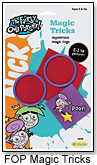 "If we're interested, there's a licensing application that looks at the company's history, production plans, area of interest, references and a financial report among other things," says Torres. "Negotiations can take a few months or up to a year."

Once an agreement is reached, both Nickelodeon's and the toy company's creative teams work together to bring the toy or toys to market.

Nickelodeon also has licensing agreements with several other companies, both large and small, including

Little Kids

, which produces the

Fairly Odd Parents Magic Tricks Assortment

($4.99), designed for kids ages 5 and up.

Little Kids, based in Providence, R.I. was founded in 1989. The company's line of toys also includes bubble toys featuring Nickelodeon's "Blue´s Clues," "Dora the Explorer" and "SpongeBob SquarePants."



Some of those agreements are with other lesser-known companies, including

What Kids Want Inc.

, which specializes in outdoor toys, and

Basic Fun

, which produces key chains.

From the other side of the street,

Bandai America Inc.

, which currently has several of the top television licensed toys on the market, has employees watch television shows to determine what it should seek licensing rights to. The company pays close attention to what kids are watching.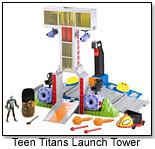 "When Bandai examines potential new TV properties, the company looks for shows with a compelling storyline and themes, dynamic animation style and strong potential play patterns that resonate with kids," says Michael Riley, vice president of marketing for Bandai. "'Teen Titans' is a great example. WB Animation's 'Teen Titans' debuted to strong ratings on both Cartoon Network and Kids WB. The show is dynamic, fun and has a wealth of characters from which we can pull and turn into toy form."

In addition to "Teen Titans," for which Bandai has created such toys as the

Teen Titans Launch Tower Playset

($39.99), Bandai has worked with the

Disney Co.

on "Power Rangers" products for 12 years, as well as on Digimon toys.



Beyond Cartoons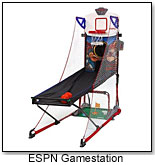 It's not just the cartoon shows that are getting play. Even ESPN has jumped into the toy area through its partnership with

Fisher-Price

to produce the

ESPN GameStation

($179.99). The company that traditionally targets older kids and adults with its merchandise, ESPN wanted to find a partner that understood younger children and had the respect of parents, says Rick Alessandri, senior vice president and general manager of ESPN Enterprises. At the same time, he says, Fisher-Price wanted to reach an older audience than it traditionally targets.

"We are the world's biggest sports fan. We're a lifestyle brand," Alessandri says. "We wanted a partner that had the same relationship with its consumers."

GameStation, available last holiday season, was a grand slam, according to Alessandri.

While ESPN did choose a long-time toy manufacturer and well-known name for the GameStation, Alessandri, like others, said that doesn't mean other, lesser-known companies wouldn't be chosen in the future.

"The little guy has a chance," he said. "If they bring an idea to our attention that is smart, creative and innovative, we'll listen."

Writer's Bio:
Terri Hughes-Lazzell is a freelance journalist based in Ossian, Ind. After spending nearly a decade as a daily newspaper reporter, she has worked as a freelance journalist for more than ten years, writing about a variety of topics. Her work appears in newspapers, magazines and specialty publications nationwide.
Read more articles by this author
THIS BANNER IS AN AD:
---
---