A new generation of video game consoles are waiting to be born, as both Sony and Microsoft are expected to introduce their new game consoles at the 2005 E3 Expo in Los Angeles, which begins on May 17 (Microsoft is expected to air an MTV special showcasing its product on May 12).
Rumor has it that Nintendo has also begun development of its own next-gen system, though it remains unlikely that the company will release details about the system at the expo, an annual show in which new products are showcased by the world's leading interactive entertainment companies.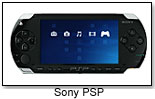 Despite sliding retail sales, a surge in energy and gas prices, and a 2.8 percent plunge in orders for durable goods in March and a 4.2 percent decline for the year as a whole, analysts expect console sales to soar when they are introduced to the market in what is expected to be late 2005 or early 2006.
According to the NPD Group, retail sales of video games rose to $2.2 billion in the first quarter of 2005. Console hardware saw the second-lowest percentage increase in sales, at 8 percent, while portable game hardware experienced sales of $293 million, a growth of 162 percent compared with the same period in 2004. The PlayStation Portable, recently introduced by Sony, sold half a million units in its first 48 hours.
"The fact that all categories saw positive sales growth in terms of both dollars and units is a real testament to the broadening appeal of video games as a form of entertainment," according to Anita Frazier, an entertainment industry analyst at NPD.
Men spend more on video games than they do on any other form of entertainment, save DVDs, while the video game market is expanding to reach older males and females, according to a Nielsen Entertainment survey. This means that as gamers age, their disposable income does, too, suggesting that spending on video games will most likely also increase. The study went on to report that 40 percent of U.S. households have some kind of system dedicated to game play, while 23 percent of gamers own all three types of systems.
Gamers everywhere are ready for the next generation of major consoles (Playstation 2 came out in 2000, Xbox and Nintendo's GameCube in 2001). Without further ado, TDmonthly brings you early commentary on the newest consoles.
Xbox 2 by Microsoft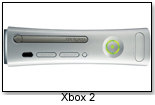 Though Microsoft is clearly not your traditional video game developer, since its 2001 introduction of the Xbox, the company has gained a 17 percent share of the console market. While this is only a quarter of what Sony's share is, the Xbox 2 is expected to hit stores some six months before Sony's new console – a reversal of the comparatively late introduction of the Xbox in 2001.
According to industry insiders, the new Xbox should contain an embedded Wi-Fi access point, which will permit users to play online games wirelessly and will only help to popularize its extant Xbox Live online gaming network. Expect wireless controllers, too, and an optional hard drive.
A next-gen adapter will endow the system with high-definition qualities, while 5.1-channel audio is handled on the software, giving games superior surround sound. The combination will make it feel as though players have strapped on a helmet and shoulder pads and are playing right along with the pros.
PlayStation 3 by Sony
The PlayStation 2 has sold over 60 million units since its release in late 2000, helping Sony garner 68% of the console market. According to insiders, Sony dumped an estimated $4 billion into PS3 technology, and will officially introduce the new system on May 16 – some three hours before Microsoft unveils its new baby (though of course the MTV special will do the trick quite nicely).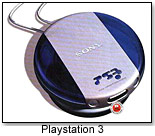 Slated to launch in early 2006 at around $300, the same price at which both the PlayStation and PlayStation 2 debuted, little is known about the PS3. Insiders hypothesize that it will have a DVD burner and a digital recorder to record straight from the television, though these features could drive the system's price too high. It is possible for Sony to release two versions – one with the proper hardware to double as both an entertainment and gaming system, and one which would only function as a gaming system.
The recent trend in online gaming suggests that the future of gaming is, indeed, online, and so expect the PS3 to have a gargantuan amount of hard-drive space. The system should be upgradeable with add-ons, much like its predecessor.
Nintendo Revolution by Nintendo
Few details are known about Nintendo's next-generation console, other than the codename and the fact that Nintendo is aiming to push game play innovation over hardware performance.
At the Game Developer's Conference in March, Nintendo President Satoru Iwata discussed the Revolution. Confirming earlier rumors, Iwata said the device would have built-in Wi-Fi connectivity, "which will allow users around the world to connect with one another wirelessly," and will be backward compatible with GameCube titles.
While Iwata abstained from voicing the word "online:" he suggested that Nintendo will reverse its long-standing policy of desisting from online gaming with its next-gen console, saying it would have similar Wi-Fi functions as the soon-to-be-online Nintendo DS.