It used to be that there was a time and place for video games: in the TV room, once homework was finished. Certainly those days are over, and a school recess where kids are playing football – on their handheld video game systems – is not uncommon.


Companies have been seeking novel ways to extend the grip of video games away from the living room and into all corners of life. This involves using various technological gadgets, including the cellular phone and MP3 player, as forms of entertainment.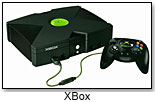 What's more, the type of people playing video games has been changing too. An April 7 study released by Nielsen Entertainment found that, while men ages 8-34 comprise the majority of gamers, there is also evidence that video game players are growing beyond the traditional target, as women, minorities and older adults are continuing to play games in increasing numbers.

Video Games' Omni-presence

THQ Wireless, a division of the video game developer THQ Inc., recently announced an agreement with Major League Baseball Advanced Media (MLBAM) to develop and distribute officially licensed baseball-themed applications for mobile phones. The programming includes strategy and trivia games, player wallpapers and player ringtones.

"These fun and engaging products are an example of how THQ Wireless and MLBAM are combining efforts to bring America's favorite pastime to a broad mobile audience," says Tim Walsh, president of THQ Wireless. "These are applications that everyone, not just gamers, can enjoy."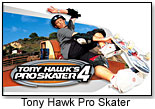 THQ's partnership with Major League Baseball, which markets to a broad, non-gender specific audience but is embraced typically by males, seems to demonstrate that the company is reaching out to a male audience.

Another company, JAMDAT Mobile Inc., acquired the worldwide distribution rights to Activision's Tony Hawk's Pro Skater, giving the wireless entertainment publisher exclusive rights to publish a 3D version of the skateboard game for wireless.

The trend in cellular phone game play has been eclipsed by the release of a new generation of handheld gaming and entertainment devices, including Sony's Playstation Portable, a handheld version of its popular PlayStation 2 gaming console.

The PSP plays video games, movies and music, and is Sony's first entry into handheld gaming. The gaming industry is relying on the handheld market to largely contribute to the sales slack in 2005, as sales of console games slide as manufacturers prepare for a new generation of gaming hardware.

This is a product that, with its assorted multimedia capabilities, has the potential to reach a broad segment of the market. However, if one examines the games released for the system, it is again evident that a male-specific segment is being targeted.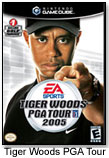 Electronic Arts has released Tiger Woods PGA Tour, Need for Speed Underground Rivals and NFL Street 2: Unleashed for the system. In April 2005 the company shipped three more of its staple games – NBA STREET Showdown, MVP Baseball and FIFA Soccer.

All six EA games feature unique content and original game modes as well as head-to-head Wi-Fi multiplayer and turn-based party play. Several of the titles also include EA Pocket Trax, a jukebox that allows gamers to transform their PSP into a music player by listening to the game's soundtrack – and in some cases, watch music videos – even when they aren't playing the game.

Reaching Out to a Wider Audience

While it may be true that sports or shooting games are targeted more to a male audience than a female one, it is incorrect to assume that some females don't find some excitement in these types of games. For those who don't, video game makers are doing a better job of producing games girls will like.

Of the retailers surveyed, many highlighted games associated with classic characters like Nintendo's Mario Brothers, Kirby or Yoshi as attracting a female audience while also staying popular with males. Newer games like Bubble Bobble by Destination Software for GameBoy Advance or Spyro the Dragon for Sony's Playstation are also popular products among female gamers.

Games like The Sims by Electronic Arts do an outstanding job of targeting a broad spectrum of the population by neutralizing game play and inspiring creativity and imagination. The Sims, a game where players take control of virtual lives, grossed $3 billion in 2004 alone, and some think that nearly half of all Sims players are female.

Of course, there are the classically "girly" games like Barbie as Princess and the Pauper by Vivendi Universal or THQ's Disney Princess, two games for GameBoy Advance. And while few males are likely to touch these games, it is more common for the girls to eschew these feminine games for more traditional male games, according to Colin Jackson, manager at Video Game Exchange in Stockton, Calif.

He notices that females enjoy action games like Sonic the Hedgehog but typically refrain from classic shooting games. "And I hardly ever see a female buy a sports game," he says.

Video Game Exchange has found one solution to attract females to a wider array of games – just alphabetize them. The store avoids categorization or gender segmentation by arranging the games by name. In order for the video game industry to attract a larger segment of the population, however, it may need to do just the opposite, categorizing people by tastes or even gender.