Part I, Finding a Niche
TDmonthly Magazine is preparing a report for specialty toy retailers. The TDmonthly report will help the retailers by covering specific ways to turn Wal-Mart´s and other discount mass merchandisers´ weakest points into opportunities. Below is a preview of some of the topics the report will touch on in greater detail.
There is no single recipe for merchandise niche success. Instead, savvy toy retailers learn from strategies proven successful in other industries with the hope of sparking niche ideas to fit a specific store. Product mix, market segmentation and cultural trends can all play a part in a successful strategy.

Locating a Niche

Unique Products

Most independent toy retailers already select products not sold by mass merchants. This is the most basic way to create a merchandise niche. Some retailers go further, making a deliberate decision to stock only toys that cannot be found elsewhere.

Offering unique products is easiest when a retailer manufactures some or all of its goods. Jolly's Toys, located in the mountain resort town of Helen, Ga., sells toys that the owner manufactures in a workshop attached to the store. A glass window permits visitors to watch Jolly Nichols cutting wooden toys on her bandsaw.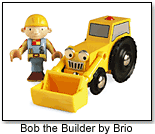 Expanded Lines

A toy store can also create a merchandise niche by carrying the complete line of just a few brands. This strategy is employed by Memphis-based Only Toys, which specializes in complete lines of PlayMobil, Brio (ToyShow), PLAN Toys, and more.

It is also possible to provide a "virtual complete line" by accepting special orders for any items in a brand that aren't in stock. Try asking Wal-Mart to do that! This is one way that a Florida retailer, Marchets Toys & Hobbies, keeps customers coming back. Owner David Nickels says he combines special orders into his regular weekly orders, and often adds items that customers request.

Collectibles

Another time honored way to keep customers coming back is to create a niche focused on collectibles. This is a strategy that Babyland General has used from the start, by making and selling a series of one of a kind and limited edition dolls. Some early Cabbage Patch dolls now sell for over $1,000. An ongoing Collectors Club engages new customers in the collecting spirit.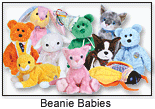 A collectibles niche doesn't require in-house toy manufacture. For example, OnlyToys.com caters to collectors of handcrafted nutcrackers. Like most collectibles niches, this one is limited only by the availability of new models. Manager Stephen Arnold says he is always on the lookout for new nutcrackers. Samantha's Dolls, in Dublin, Ga., specializes in collectible dolls and bears, featuring 11 lines of bears and 49 different collections of dolls.

An Alternative Way to Sell Products

In 1998, the online auction company eBay's best seller was the popular Beanie Babies series. In a January 2005 interview on CBS News' "60 Minutes," eBay CEO Meg Whitman reported that people are selling more than $1,000 in goods every second on eBay. Profits are up 71% compared with January 2004. Its market worth is more than that of Toys 'R Us and several other major retailers combined.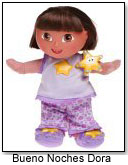 A quick eBay search in the huge Toys section finds eight Buenos Noches Dora dolls for sale, including a new, unopened doll at a $19.99 "buy it now" price but another, played with only once, complete in box, for a "buy it now" price of $9.99. Auction bidding starts at $0.99. Three hours later, the lowest bid is $4.99 and all but two dolls have been sold. No wonder many people say they check eBay before they go out to buy anything at all. It's not enough for toy retailers to watch low prices at Wal-Mart and Target, when prices are often even lower on eBay.

For small toy stores, these low prices are fierce competition, but eBay also offers opportunity. For $15.95 a month any toy store can open an eBay "store" with items at fixed prices – simpler and less expensive than a custom Web site. Even without an eBay "store" a toy merchant can use eBay auctions to sell clearance inventory that the local market isn´t buying. Maybe someone in Italy or Canada will love that doll the local customers pass by.

A recent study from ComsScore Networks Inc. found that expectant parents are most likely to buy their child's first playthings from an online toy store. Soon-to-be moms and dads are 62 percent more likely to look for toys than the average online shopper, and 44 percent more likely to visit sites that sell online fragrances and cosmetics. 

John Canter, owner of a hobby shop in Louisville, Ky., writes that "eBay is one of the simplest ways a small-business retailer can successfully conduct online sales. Because it´s so cost-effective, selling on eBay helps me to increase gross profits and keep fewer slow-moving items on hand." Canter believes that selling stale inventory at deep discounts in his brick-and-mortar shop could lead shoppers to expect bargains all the time. He prefers to get rid of slow moving items on eBay, where they sell quickly.

Click on the following link to read Part II and Part III of this TDmonthly report.