For every licensed toy, there´s a chance to "counter-sell" an unlicensed one along with it.
Are the latest media-driven toys unhealthy for children? Do they stifle their mental growth and socialization skills? While the toy business grossed upwards of 21 billion dollars last year, was it at the cost of our kids? Some experts vehemently believe this. But if it's true, will this make toy companies change their course?
"The sick child as viewer/consumer has replaced the healthy child of play, sports and make-believe," posits Dr. Michael Brody, University of Maryland, and chair of the TV/Media Committee of the American Academy of Child and Adolescent Psychiatry. Brody notes: "While storytelling is the very essence of play, with toys as its catalyst, today´s toys, with their commercial links, actually act as 'story blockers.'"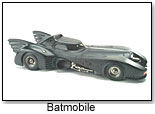 In short: playing with the Batmobile only leads to static Batmobile imaginings. Playing with a plain, generic car can lead to… anything. "I feel as if we are creating a culture where we are giving children all the content that we think they need for their imagination, without realizing that in the process we are stifling their imagination," says Joan Almon, an educator who heads the U.S. Alliance for Childhood.
Since 2002, the highest grossing toys, across the board, have been contrived with movies and television: "Star Wars," "Batman" and "Yu-Gi-Oh!" In fact, the whole trend in the toy world has been to reposition brands as "entertainment" or "lifestyle properties" rather than simply as playthings.
"[Toymakers] don´t think of their brands as toys any more, they think of them as properties, and that´s a very different thing," says Emily Brenner, editorial director of Harper Kids Entertainment and HarperFestival. "It´s not an object, it´s an idea." Is this healthy?
"A good toy is an enabler. It helps a child express himself. It's open-ended, not scripted, so that the action comes from the child, not from the toy," observes Dr. Brody.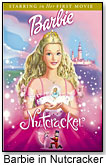 Or does it? Rob Hudnut, a vice president and executive producer for Mattel, disagrees. "It's a cart and horse situation. Barbie is branded, but the DVDs ("Barbie in the Nutcracker," "Barbie as Rapunzel," "Barbie of Swan Lake") don't inhibit, they stimulate, like a book. They structure the imagination of a child, but in no way imprison it. Does an opera inhibit? A ballet?"
Toy trends specialist for the Toy Industry Association, Reyne Rice, takes a middle ground in this debate when talking to TDmonthly; she advocates parental influence in a balanced combination of both licensed and unlicensed toys: "It is the responsibility of parents (and retailers) to offer kids opportunities from both sides of the toy aisle."
That may be the key. If retailers are aware of this debate, they can market accordingly. For every licensed toy, there's a chance to "counter-sell" an unlicensed one along with it. Licensed toys are big business. But is there a downside to them? Time and research will tell. For now, it's good to know that there are alternatives, and options are always the best choice.

Click here to read about marketing unlicensed products in Hands On to Sales