"We are a sponsor of the World´s Greatest Hobby, an industry association that introduces the hobby to newcomers of all ages ... " —John Morath, of Bachmann

For many people, the words "model railroading" elicit images of old guys in engineer's caps and striped overalls playing trains together. Because that picture is partially true, some worry about the future of the hobby when all the older guys are no longer around.

There's no denying that model railroading faces stiff competition for young people's time and money. Manufacturers are therefore actively promoting their products to young people, hoping to produce the next generation of railroad buffs.

"It's a clean, honest hobby that stretches the imagination and creativity," says Nicholas B. Ladd, director of sales for K-LINE Trains. Although K-LINE's sales currently are flat, the company has shown steady increases over the last five years, and hopes for an upswing in the fall.
The fact that model railroading can stimulate family bonding is one of its main selling points, Ladd and other model train experts point out. It's a hobby in which children, parents and even grandparents come together with a common interest. And, it is hoped, the new generation will carry on where the old one leaves off.
"We participate in many shows and events geared to children," Ladd says. "We set up a large, operating display, which enchants children. We donate free track and other products for layout that are erected at malls, where children can see the trains in action. Judging by the nose prints on the glass barriers, operating trains still pull them in."

Another manufacturer, Bachmann Trains, also puts forth much effort into recruiting youngsters to model railroading.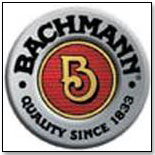 "We are a sponsor of the World's Greatest Hobby, an industry association that introduces the hobby to newcomers of all ages through publications, videos and regional shows," says John Morath, communications manager for Bachmann.

In addition, Bachmann advertises in Boys Life magazine, published by the Boy Scouts of America. "The BSA offers scouts a railroading merit badge, so we feel this is a nice fit for us and an excellent way to attract potential hobbyists."
Ease of use is something that will encourage young people to take up model railroading. For example, today's tracks are easy to assemble and they stay together. Many of them even have the capability to work on carpet—a far cry from the tracks of decades past.
"Our E-Z Track line makes set-up fast and easy, allowing newcomers to get their railroads up and running in minutes," Morath explains.
As children show an interest in model railroading, parents may want to get them involved in clubs that promote the hobby. The Train Collector's Association, headquartered in Strasburg, Penn., has Kids Club programs at the national and divisional levels, which allow young people to join a club in their area. The organization's Web site lists 20 Kids Club divisions across the United States.
Charles Siegel, owner of Train City in Erie, Penn., says that he's noticed that railroad buffs tend to go through a cycle. They will be interested in the hobby as youngsters, move away from it during their college and young-adult years, then come back to it in their 30s when they have children and want to introduce them to the hobby. Train makers will be waiting for them.