Zizzle will offer a sneak preview of new products this month.

Everybody knows: Roger Shiffman, the mastermind behind Tiger Electronics' Furby and Giga Pets, is coming out of retirement. But what everybody wants to know is: what's brought Shiffman back and what, exactly, is he working on? phenomena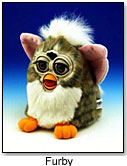 Shiffman says he's jumping back into the toy industry for "the people." He's loaded his new company,
Zizzle
, with former executives from Tiger, which he'd sold to
Hasbro
for $335 million in 1998. "Beyond the financial opportunities that may exist on the back end of something like this was how much fun we could have. We had a unique chemistry."
Back on board with Shiffman are Marc Rosenberg, Zizzle's chief marketing officer, Patty Jackson, executive vice president of product development, and Joseph Chiang, the company's Hong Kong general manager. New to the team is Zizzle co-founder Jeff Hsieh, a Hong Kong toy veteran and owner of
Toy Biz Worldwide Inc.
Furby's inventor, Dave Hampton, isn't on the team, but that's not dampening expectations for the start-up's success.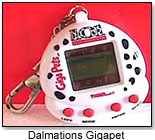 "Their chances are excellent," says Reyne Rice, toy trend specialist for the Toy Industry Association in New York. "Shiffman has a seasoned staff, super manufacturing partners in the Orient, and a strong history of coming up with incredibly innovative products that both retailers and customers want."
Shiffman retired as Tiger's president in 2001. That same year, Furby and Giga Pet sales declined significantly and Hasbro discontinued both. Hasbro, however, plans to release a new, improved Furby by year's end.
Does this mean Shiffman's incubating a new line of his own interactive pets? He won't comment. He does promise excitement, as well as electronics, basic toys, collectibles, figures and items in "many, many other categories." Licensed products will include children's role-play wear for
Disney
's upcoming film, "The Chronicles of Narnia: The Lion, the Witch and the Wardrobe."
Plans also call for a return to hand-held games in a big way, Shiffman says enthusiastically. "We think there are different and better approaches to excite and reinvigorate that category, and the retailers we have talked to have agreed 100 percent with what we're going to be doing with licensing."
Over the past few years, computer chips and other technologies have decreased in price, he notes. "New technologies are always coming out, too. But whether or not they are appropriate for toys and priced appropriately remains to be seen. You want to be careful not to use technology just for technology's sake."
Zizzle will offer a sneak preview of new products in August. The privately owned, Chicago-based company has already introduced products to Target, Kmart, Toys "R" Us and retailers overseas. Marketing will reach beyond traditional venues into such places as the automotive store Pep Boys. Specialty shops should do especially well with Zizzle's collectibles, which won't necessarily be high end, Shiffman says.
Well aware of the industry's current problems related to consolidation and age compression, Shiffman sees tremendous opportunity nonetheless. That's why he's back.
"It's a difficult time for sure, but people are making changes, and that's what you have to do — you have to change with the environment. I think it's a real interesting time and it's still a $20-billion business. We figure there's a piece of that out there for us."