---
TDmonthly´s August Recommendations
As we enter the heart of summer, TDmonthly Magazine has been hot on the trail of top-selling toys. After talking with two dozen stores across the country, here's what the retailers are saying:
For all ages, the number one fun in the sun toy is the Super Soaker Mt. Tikisoki Water Volcano by Hasbro. "Everybody wants one this year. It's the watery toy of the year," explains Dawn Radley of KB Toys.
Another toy that's getting good buzz for the younger kids is the Mr. Potato Head Darth Tater, also by Hasbro. It's extremely hard to find in stores or online, and is already selling for triple the price on eBay.
The Disney Princess Laptop by LeapFrog takes the best of Disney's Princess franchise and the best of LeapFrog's interactive electronics and jams them into one go-girl package that's good for young boys, too. As Erin Ptacek of Ann Arbor, Mich. states: "My daughter (age 2) received this from my husband´s mom for Christmas. My son, who is twice her age, will fight with her to get a hold of it."
Another fast-seller is the Skyrail Suspension set by Italy-based Quercetti Intelligent Toys. Numerous smaller "specialty" retailers have recommended this item, as well as parents.
In the video game department: the newest Mario game — Super Mario Sunshine by Nintendo — was six years in the making, and now that it's finally here, it's flying off the shelves. Likewise, GBA Pokemon Emerald, also by Nintendo.
For more details on these popular products, read what follows: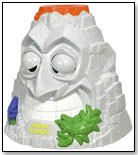 MSRP: $19.99

Age Range: 3 to 10





Take one hot sunny day, one dormant volcano and suddenly: an eruption of fun! Mt. Tikisoki is the world's first water volcano, streaming water into the air, as well as opening its eyes and misting water from its ears. Made of hard plastic with a colorful face, just connect Mt. Tikisoki to a garden hose and watch it shoot dual streams of water up to 20 feet away.

ToyDirectory Product ID#: 3930

(added 7/14/2005)

.

AD
---






Falling to the temptations of the evil emperor, Mr. Potato Head is adopting a new look and heading over to the dark side of The Force. To build on the excitement of the Star Wars fantasy, Hasbro is launching a new Mr. Potato Head figure, Darth Tater. Kids will be able to have all kinds of mix ´n match, Mr. Potato Head fun with this wacky spud dressed as the infamous Star Wars saga villain, Darth Vader. Darth Tater comes complete with lots of silly parts, including light saber, cape, helmet, shoes, eyes, nose and teeth.

ToyDirectory Product ID#: 3014

(added 2/25/2005)

.

AD
---




MSRP: $29.99

Age Range: 3 to 7





Cinderella and Belle help guide the user through various learning activities, such as letter hunt, spelling games, addition and subtraction games, and number find. Both Belle and Cinderella tell jokes, sing songs, and encourage the child with sweet and cheerful voices. If left unplayed for a period of time, the princesses ask, "Would you like to play some more?" and if there is no answer, the toy shuts itself off. An LCD screen displays letters, numbers and other pictures during the activities. Although there is virtually no setup, it does require 4 "AA" batteries (included).

ToyDirectory Product ID#: 3931

(added 7/14/2005)

.

AD
---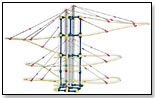 Parents pondering how to mix physics with fun will like the 310-piece Skyrail Suspension set by Torino, Italy-based Quercetti Intelligent Toys. Built to suit the imaginations of kids ages 8 and up, this crowd-pleaser sends marbles down winding curves and friction-free slopes, inching up inclines and over suspenseful plateaus. The glow-in-the-dark marble rails measure 36 feet end to end, which makes the Skyrail Suspension the longest such toy on Earth.
— This outsells other marble runs at Timeless Toys Ltd. in Chicago, according to floor manager Lance Sundermeyer, because it's "more involved" than the rest and looks like a rollercoaster. He thinks it glows in the dark as well.
— The medium-sized, medium-priced $45.00 version of this product sells the best for Tom Levin, owner of Tom's Toys Inc. in Great Barrington, Mass., because it's not too expensive but has more features than the smaller version.
— "Quercetti makes phenomenal marble runs … they're beautiful to look at," according to Sallie Kashiwa, owner of Timbuk Toys Inc. in Denver.

ToyDirectory Product ID#: 1501

(added 12/3/2004)

.

AD
---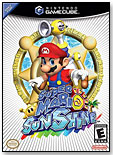 After defeating Bowser and rescuing Princess Peach in his last adventure (six years ago), Mario sets off to a tropical island called Isle Delfino for a well-deserved vacation. Before he even sets foot on the beach, Mario is called into action. Isle Delfino is being defaced by a mysterious Mario imposter who is leaving a trail of paint and graffiti everywhere, and Mario is blamed! Mario is powered up with a brand new water-pack that allows him to perform some truly amazing feats, and Yoshi is back with all-new abilities. This game supports Dolby Surround Pro Logic II sound, and is so far only available on the GameCube.

ToyDirectory Product ID#: 3932

(added 7/14/2005)

.

AD
---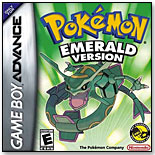 Similar to the other main Pokémon titles, the story for Pokémon: Emerald takes place over land and sea and pits the player against the Team Aqua and Team Magma from Sapphire and Ruby. This time around, Pokémon will show off their moves prior to battle, as a sort of taunt. Nintendo also added some new options to the game, including a new Battle Frontier area that engulfs seven big battles. The Battle Dome is for tournaments in which only three Pokémon can participate at a time. The Battle Tube has three entrances through which players must then attempt to make their way to their goal. Special Trainers called Frontier Brains have been added, and the rare Pokémon Rayquaza is sighted.

ToyDirectory Product ID#: 3933

(added 7/14/2005)

.

AD
---
THIS BANNER IS AN AD:
---
---