"Customers are looking for more than just an image to hang on their child's wall. They are looking for art." — Laura Hescock, MaryJack Studios
Laura Hescock has never accepted the notion that a child's visual perception of the world is simple and amateurish. Instead, she attempts to mirror children's vivid, complex and imaginative thoughts in her creations. Her business is growing as she sells to specialty retailers.
A graduate of Texas Tech University with a degree in fine art and education, this talented children's artist designs original work on commission. Hescock's collection is sophisticated; "child-intended vs. childish." Each piece is signed, numbered and dated — not mass-produced.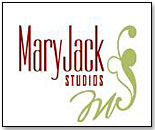 She taught 900 students in a public elementary school every week and administered courses at a private art studio for children as young as 3 before she started MaryJack Studios after the birth of her second child. The more she taught, the more she learned, and the more she felt inspired. She considers the experience she gained priceless.

"My designs and style are compilations of both years of formal art training and observance of children's creative whims and thoughts," Hescock told TDmonthly Magazine. "I have always had a bold style but, designing for children, I have made adjustments."

Her compositions are fun and whimsical, her color choices mimic that of a child's palette, and her handmade qualities are integral. She wants children to relate to her work by giving them works that are textural as well as visual. Her desire is to create an inspiring piece that will grow with the child.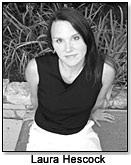 Although her target market is for children in general, most of her sales are for nurseries and toddler rooms. "I am an artist. MaryJack Studios is a business. We sell paintings and collages for children, but the pieces are never purchased by the recipient. The main goal that I adopted in my approach was to appeal to both child and adult, and to do this I needed to accentuate the handmade quality of my art, which I feel appeals to both."

Hescock has developed five lines of themed art. The Enchanted series is beaded and framed in fabric, featuring animals. Each piece is created around an original blessing. Vintage Tales illustrates timeless stories and rhymes. The Signature series presents the initials of a child's name with beading, ribbons and silk flowers. Her Adventure line focuses on the interests of children, such as dinosaurs or shoes. Painted backgrounds and hand cutouts of vintage paper give a patchwork look to the Collage series.

"Each series has its own appeal to various customers, but the Enchanted series is one of my most popular," Hescock remarked. "People relate to the uniqueness of the image with the mix of the written prose. The Signature series is also very popular due to the personalization aspect."

Baby boutiques and children's furnishings stores carry her collection. The studio has a program for e-retailers and physical location retailers. Her pieces are designed for the individual customer.

"There are many pre-stocked children's wall décor options in the market currently, which for a wall space filler customer is a perfect fit," she said. "Customers are looking for more than just an image to hang on their child's wall. They are looking for art. That is where MaryJack Studios delivers."

Specialty retailers may see the trendy demand for personalized products turn into a long-term preference for handmade, rather than factory-made, merchandise.

What follows is more information on each of MaryJack's five art lines.

Each handmade piece of this series is created around an original blessing for a child with an enchanted animal as the subject. These 24" x 30" works of art are acrylic on canvas, beaded and framed in fabric. The items are personalized and made on commission by Laura Hescock.

.

AD

Each handmade piece of this series illustrates timeless children's stories and rhymes. These 24" x 30" works of art are acrylic on canvas, beaded and framed in fabric. The items are personalized and made on commission by Laura Hescock.

.

AD

Each handmade piece of this series features the design of the child's initial with beading, ribbon embellishments and silk flowers. These 16" x 20" works of art are acrylic on canvas. The items are personalized and made on commission by Laura Hescock.

.

AD

Each handmade piece of this series focuses on the interests of children, such as a dinosaur, a princess or a shoe. These 16" x 20" works of art are acrylic on canvas, and embellished with beads, sequins or cording. Some are framed in fabric. The items are personalized and made on commission by Laura Hescock.

.

AD

Each handmade piece of this series uses a combination of painted backgrounds and hand cutouts of vintage paper, creating a patchwork feel. These 16" x 20" works of art are acrylic on canvas and some are accented with buttons. The items are personalized and made on commission by Laura Hescock.

.

AD