---
Make My Year: 2005 Did It
Specialty Retailers Say Sales Were "Up"
"For the first time in several years, price wasn't a factor." — Miles Altman, King Arthur's Toys

Click here to check out new toys for 2006.



2004 was a good year for selling toys, but 2005 was better, 16 of 25 specialty toy retailers told TDmonthly Magazine this January. Despite natural disasters and gas-price hikes, 2005 sales grew by 10 percent to 55 percent for most, stayed the same for six and were down for three.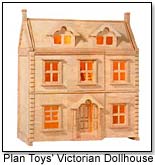 When theorizing why, retailers cited decreased competition and customers who were "looking for something different … something with longevity," as Greg Bonner, second-generation owner of the 40-year-old Heights Toy Center Inc., in Little Rock Ark., put it.
The three retailers whose sales were down all pointed to extenuating circumstances, such as a personal tragedy, town reconstruction and — in the case of Buddy Wood, owner of Le Jouet in Metairie, La. — Hurricane Katrina.
"We were closed in September," said Wood, whose store had been flooded with 30" of water for 10 days. "But it was a fantastic December."
Wood's strongest sellers were specialty items, such as Madame Alexander dolls, Thomas the Tank Engine trains and ride-ons. "We had a good year with dolls," agreed Sally Lesser, owner of Henry Bear's Park in Arlington, Mass., who carries Madame Alexander, Adora and Corolle (ToyShow).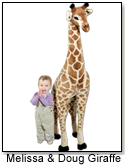 "They want classics …" concurred Miles Altman, owner of 25-year-old King Arthur's Toys in Cincinnati, Ohio. "… something that's proven …. For the first time in several years, price wasn't a factor."
When asked about surprise hits, Hassan Derazi, eight-year owner of Leaping Toys in Ponte Vedra Beach, Fla., commented, "We sold a lot of high-ticket items. We weren't prepared for that." His customers bought large plush toys and dollhouses that cost more than $100.
"I had absolutely spectacular sales with Plasmacar (ToyShow)," enthused Harriet Story, owner of Leaping Lizards! in Mineral Point, Wis. "As soon as I got them, I started having children ride them … and they just flew out of my store."
Quadrilla by HAPE "blew out!" exclaimed Kate Tanner, seven-year own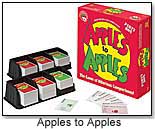 er of Kidstop Toy & Book Store in Scottsdale, Ariz. "Every shipment that came in was gone." "Quadrilla was exceptional," agreed Paula Bolte, nine-year owner of Imaginations Toy and Furniture Company in Blacksburg, Va., and two other storeowners.
Less-pricey surprises included Ruckus by Hubbub Inc. "The company had contacted the local paper and they wrote a story," said Bolte, "We sold out and have 280 people on our waiting list."
Tanner had a similar experience when the Wall Street Journal interviewed her for a write-up on Cogno by Double Star (ToyDirectory): "People hit our Web site and cleared us out of Cogno in 24 hours."
"We knew it was going to be big, but Hide and Seek Safari by R&R Games was insane," exclaimed Ed Evans, co-owner of 1-year-old All Things Fun! in West Berlin, N.J.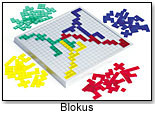 "We tried HABA (ToyShow) this year and did very well," shared Altman. Games were strong with all the retailers, especially Blokus by Educational Insights (ToyDirectory), Apples to Apples by Out of the Box Publishing (ToyDirectory) and games by Gamewright and ThinkFun.

Retailers agreed that they'd been helped by the recent closures of competing specialty toy retailers and chains such as Zany Brainy. They differentiated themselves from the discount big-box stores, such as Toys R Us and Wal-Mart, by offering "pricey gift wrap," staying on the floor and knowing their toys. Sales figures make retailers believe they're on the right track.

"I'm very much optimistic for 2006," concluded Bonner.

"2005 went so well that I'm meeting with a rep right now to get even more product in," agreed Rich Gordon, owner of the Learning Express in Exton, Pa. "I think 2006 will be even better."

The following are some of the toys that retailers said made 2005 strong:









Thomas can be loaded up at the cargo tower, then sent on his way to Tidmouth Station. The set includes a cargo tower with a slide so kids can open it to drop cargo. It also features a full track that measures 23" by 35", train signal and station. It recently won a 2006 Oppenheim Toy Award, comes with more than seven feet of track and 16 curved track pieces and is compatible with the complete LEGO and DUPLO systems.

.

AD
---






Specially designed for bathtime fun, 12" Tidoo is poseable and so light that she floats. This 2005 Tidoo adds an extra dimension of fun to bathtime: When you put the doll´s feet in the water, she laughs, and when you take her out of the water, she cries. Blue-eyed Tidoo comes with her own inflatable duck-shaped float with a real working shower attachment. She was a winner of the Creative Child Magazine Toy of the Year Award.

.

AD
---






.

AD
---






.

AD
---






Already named a Top 10 Game by Dr. Toy and recommended by the National Parenting Center, this underwater "CHALLENGE" version of the original Cogno board game has players race through an alien ocean game board, collecting survival gear and fuel cells by answering mind-bending questions (beyond trivia!) about how the universe works. A "Book of Y" explains all the science answers for the curious. Kids love the two game boards, cool characters, strategy and thought-provoking questions. Trish Garlock, owner of Treasured Child in La Grange, Ky., said customers keep renting the game from her store's game library and then calling in with credit card in hand to purchase via the phone. It's a top seller in her store, she said in January 2006.

.

AD
---






A modern adaptation of the classic game of hide-and-seek, Hide & Seek Safari features an exclusively designed Seeker — a "magically" sensitive wand that resembles a tree branch — that players must use to track down the elusive tiger. As players close in on the hiding tiger, the wand lights up to show them the way. The Seeker sounds an alarm when the tiger is near. The game can be played both indoors and outside, with multiple Seeker wands and multiple hiding animals (additional animals to be released).

.

AD
---






With this huge set, kids can create a marble run using big hardwood ramps. It includes special pieces like a bell and a zigzag ramp. Other accessories, available separately, can be added to the set.

.

AD
---






.

AD
---






.

AD
---






.

AD
---






.

AD
---






.

AD
---






.

AD
---






.

AD
---






.

AD
---






This design toy offers creative construction challenges for today´s kids on the go. Children can stack, nest, link and even lock WEDGiTS together to create creatures, structures, mechanical levers, statues and even galactic spacecraft. Packaged in its own portable, plastic carry-case, this 35-piece educational, manipulative product allows kids to create designs, structures, creatures and art forms.

.

AD
---






.

AD
---






.

AD
---






.

AD
---






.

AD
---






Although PUMGOs resemble skateboards, with the PUMGO, riders never have to push off the ground to propel it. Instead, users merely pump the deck back and forth. This motion is transferred through a four-wheel-drive system to propel the board at up to 10 miles per hour. The PUMGO requires no motors, batteries or pushing. It was featured in the November 2005 issue of Boy's Life and the December 2005 issue of Sports Illustrated for Kids.

.

AD
---






.

AD
---






Kids from 9 to 99 can build their own roller coaster with the "RollerCoaster Tycoon" Roller Coaster Construction Set (RCCS). The RCCS was named Best of Show at the Western Toy and Hobby Show. The RCCS is challenging and fosters creativity because there are limitless possibilities in design variations and improvements. As the RCCS is easy to assemble, alter and disassemble, friends can combine individual models to make one gigantic floor-to-ceiling coaster. Physically accurate to look and perform just like a real steel roller coaster, the RCCS is bound to give hours of imaginative fun. A full line of accessories is available, sold separately.

.

AD
---






.

AD
---






Already a legend in India after countless appearances in Bollywood's most recognizable productions, actress Isha makes her first appearance in Paris after one of her movies made it big on the European market. In her 100 percent pure silk, sari-inspired gown with exclusive embroidery design, Jason Wu-designed Isha seduces collectors with her sensational appeal. In addition to its Fashion Royals line, Integrity also makes play fashion dolls for children, as well as multi-ethnic baby and toddler dolls.

.

AD
---






.

AD
---
THIS BANNER IS AN AD:
---
---