"If someone comes in asking for a Barbie doll, why are you not going to have it?" — Buddy Wood, Le Jouet

To Barbie, or not to Barbie? Rather than suffer the slings and arrows of outraged customers, Buddy Wood, owner for 38 years of Le Jouet in Metairie, La., carries

Hasbro

, Mattel and other big-box items in addition to specialty toys. Thinking inside, rather than outside, the (big) box may be counterintuitive, but original problem solving is one reason long-term storeowners heap on the years.

"If someone comes in asking for a Barbie doll, why are you not going to have it?" Wood asked TDmonthly Magazine.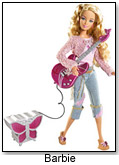 Hurricane Katrina wiped out his stock and closed his store for September and most of October and hobbled it by 40 percent in November, yet his year was down by only 12 percent. How did he compete with nearby Toys "R" Us and Wal-Mart when his customers were hurting economically?
"We wrap things," he said. "And customers don't have to walk 500 feet to find help. People depend on us to say what is good for a 3-year-old. The big-box stores [e.g., Toys R Us, Target and Wal-Mart] couldn't do that without raising their prices."
Greg Bonner, owner for 20 years of Little Rock, Ark.'s Heights Toy Center, was just 5 when his parents bought the store in 1966. Last year, Toy Fair disappointed him.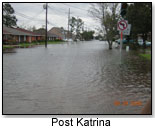 "So I said, 'Forget the industry! I'm going to find something different and unique.' … You're going to walk into my store and say 'Omigod I've got to have that!'"
He began searching online and went to nine unusual trade events, including a bedding show.
"I found the coolest sleeping bags lined in satin," he told TDmonthly. Even though they were high-ticket, the bags by Kelly Kouture quickly sold out.
"Every year, you have to highlight the trending-up and trending-down vendors," warned Miles Altman, owner of King Arthur's Court Toys in Cincinnati, Ohio, for 25 years. Playmobil hasn't had any "wow products" in a while, he said, but International Playthings has great toys and good deals for smaller retailers.
No two years are alike, agreed Bonner. Changing suppliers — and strategies — is essential.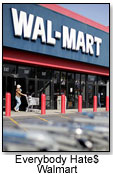 In 2005, Paul Blum, owner for 25 years of Abracadabra in New York City decided to yank his commercials and yellow-page ads because he suspected that changing technology had made them superfluous. The move lowered his expenses, and "thanks to my fame and the Internet … The store keeps going on like I'm advertising like crazy," he told TDmonthly.

Most retailers lost sales to the Internet, even if they had Web sites. But Ricki Block, who's owned Ariel's Child in West Berlin, N.Y., for 20 years, said that the Internet also brought sales into her store.

"Some customers canceled their orders online and bought with me instead" because her products were readily available — and so was she.

"It's all about customer service and selection," agreed Greg Larson, 24-year owner of Larson's Toys and Games in Columbus, Ohio, whose revenues increased 55 percent last year.

"We do game nights in the schools," shared Jacque Flagg, owner for 18 years of Jacque's in Bryan, Texas. "Even though Target is carrying them, none of their staff can play the games, so they can't hand sell them."

Kate Tanner's only been in business for seven years, but she's already learned the lessons of the old-timers: Last year her sales at Kidstop Toy & Book Store in Scottsdale, Ariz. rose 30 percent. "Our one philosophy is that when you hook someone on a line, it doesn't disappear from our store. Once you hook a customer you have to take care of them," she said.

Here are a few of the products that these successful retailers hooked up with their customers in 2005:

This wild slumber sack is covered in zebra-print fleece, lined in hot pink satin and features a black zipper. Opened, it measures 56" x 68". Closed, it measures 28" x 56". The manufacturer is formerly known as "Woogies." These high-priced bags were a surprise hit in 2005 for Greg Bonner, 20-year owner of the 40-year-old Heights Toy Center in Little Rock, Ark.

.

AD

The Snow White pinafore reverses to Sleeping Beauty for little girls with lots of imagination. The Snow White side is made with a yellow satin skirt and blue velvet bodice trimmed with fancy gold braid and satin ribbon. The Sleeping Beauty side is made with a satin skirt and an organza bustle trimmed in gold braid and lace. The bodice is made from velvet and satin embellished with fancy gold trims. Winner of the 2010 Children's Choice Award by the Canadian Toy Testing Council.
— "Dress up, mostly princess," is what grabs little girls' fancies at Cheeky Monkey Toys in Menlo Park, Calif.
— Dress up is hot, agreed Breck Hewitt, co-owner of Dragon's Toy Box in Seattle.
— For girls who need a break from the princess routine, Creative Education also offers fairy, flapper, ballerina and medieval costumes.

.

AD

Europe´s 2002 game of the year, Blokus is a strategy game for the family. It's similar to the ancient Go Game — the board is a grid and players use their pieces to try to control as much territory as possible. The game pieces are in four, 21-piece sets of varying shapes. Each player chooses a color and works on expanding his territory on the board while blocking others from doing the same. Each new piece laid down must touch at least one other piece of the same color, but can only touch at corners, not along edges. The game ends when all players have been blocked from laying down more pieces. Points are deducted for pieces not played, and the player with the highest score at the end, wins. Blokus comes with a game board with 400 squares, 84 game pieces (red, green, blue and yellow), and instructions.

— In spring 2007, Sally Lesser, owner of Massachusetts' Henry Bear's Park, called Blokus a "consistent best-seller" at her three stores. It's also tops at Juggles in Wakefield, R.I., and Kazoodles in Vancouver, Wash. Six of 63 retailers named Blokus as their overall best seller in September 2008. Three of 52 retailers named Blokus as one of their overall top sellers in November 2008.

Blokus is no longer distributed by Educational Insights as of 12/4/08.


― "No. 1 is Blokus," Linda Hanzelko, owner of

Timmy's Toy Chest

in Lake Mary, Fla., told

TDmonthly

when asked about best-selling games in early 2009. "It's an easy sell. It's one that people come back later and say 'You were right.'" In late 2009, Lori Hershman, owner of Evan's Toy Shoppe in Hamden, Ct., estimated sales of about 34 units monthly. Six of 38 retailers called it a best-selling game in Feb. 2010, selling from three to 150 units per month.

.

AD

.

AD