"Our owners will also take advantage of fall dating programs, but if an item is selling well, they are re-ordering right through the holidays." — Sharon DiMinico, Learning Express
Sharon DiMinico
is the CEO and founder of Learning Express, the largest specialty toy retailer in the country. She opened the first store in Acton, Mass., in 1987 and has since expanded through franchising to more than 100 locations. She recently shared details of her successful business model with TDmonthly Magazine. (Click here for last month's portion of this IV-part interview.)
TDmonthly: Will you consider private labeling in the future?
DiMinico: Yes. Private labeling can be risky. You can't take an item from Small World Kids or IPI and put it in a custom package in hopes of getting a higher margin or a unique look. Our customers are too smart for that! I believe it hurt Imaginarium before they were bought by TRU. It hurt Learningsmith, Store of Knowledge and others. However, it seems to be working for the Discovery store chain. It does add several costs to the product — primarily warehousing and trans-shipping. I don't see us going in that direction.
TDmonthly: Does the number of stores in your franchise give you pull with manufacturers?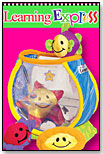 DiMinico: We were successful in getting 3 to 4 months lead time in the 4th quarter on several products that will launch at Toy Fair. These products only make sense for the manufacturer if we support them in our holiday catalog.
TDmonthly: Is it competitive for manufacturers to get a spot in the catalog?
DiMinico: Yes. Manufacturers definitely want to be in the catalog. There were 185 manufacturers in this year's catalog.
We pick products that drive the most traffic, not those from manufacturers who pay to get in it. We send the catalog out to our stores via our Intranet and get great feedback. Some retailers will tell us if a product is damaged, or if they saw it at Costco recently, so forget it. We look for their input. Next year, four stores — selected geographically — will help us in the selection process for the catalog.
TDmonthly: How often do you send out catalogs and organize trade events for your outlets?
DiMinico: We send out six 16-page catalogs a year and one 36-page catalog in Oct./Nov. Our Convention and Vendor Expo in June is primarily to support our Holiday catalog and 4th-quarter purchasing. It's the only time we get together as a group for buying, but each store orders individually from each manufacturer. We do have a group of 12 New England stores that sometimes order together.
TDmonthly: How many times a year do storeowners place new orders?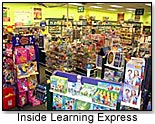 DiMinico: At the beginning of the year, stores will re-order their best-sellers and the new releases available to ship. Our buyers at the Home Office see most of the new products in the fall, so we try to have our favorite items posted to our Intranet site before Toy Fair.
Stores will again place orders at Toy Fair or immediately afterwards and then again at our Convention. We never want our stores to hold up re-ordering best sellers or wait for the next trade show or our Convention, however. That's a big mistake! Our owners will also take advantage of fall dating programs, but if an item is selling well, they are re-ordering right through the holidays.