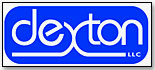 As enthusiastic retailers and dealers found out at the recent New York Toy Fair, although the Super Silly Ride N Glide is classified as a ride-on toy car, it is unique from others in the marketplace. It does not require batteries, pedals or gears but instead moves left and right by the simple turning of the steering wheel. Inspired by arcade bumper cars and soapbox cars, the vehicle can traverse forward and backward and never gets stuck in the corner.

Ideal for kids with special needs, the Super Silly Ride N Glide helps develop children's motor skills and builds social skills as well. Granted a U.S. Patent (number 6,866,278 B2) on March 15, 2005, it has been exclusively licensed by the inventor, Malcolm C. Gochioco, to Dexton LLC (ToyDirectory) of Brea, Calif.
Dexton LLC has been manufacturing distinguished, high-quality children's musical instruments and ride-ons for more than 10 years. Dexton produces 50 of the most popular musical instruments, which are crafted to meet professional standards and preferred by music teachers. The company uses only the highest-quality wood, leather and chrome-plated steel, all finished to furniture standards. In making its wide assortment of battery-powered and pedal car ride-ons for both adults and children, Dexton uses only the highest-quality materials following the strictest of safety standards.