Melissa & Doug have begun to implement electronics into traditional wooden puzzles to gain greater market share.
"It appears as if classic wooden toys are making a true comeback," Deborah Gallagher, president of Smart Start Baby, told TDmonthly Magazine. Partly to thank is the increased availability of these quality products on the Web, sources told TDmonthly Magazine.

Janet Lilleburg, one parent who buys wooden toys, said she seeks out fundamental products that encourage imagination or creativity when she goes toy shopping. "I like brands, such as HABA (ToyShow) and Vilac, and there is always Melissa & Doug," she said.
Though Melissa & Doug toys can be found in many major stores, like Target, other brands such as Vilac, Djeco and Chelona, have only become more accessible now through Internet retailers.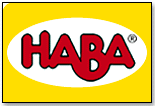 Milanie Cleere, CEO of Oompa Toys, an online toy retailer specializing in wooden infant toys, recently told TDmonthly about the fantastic response she's had from clients. "Our clients have suffered a backlash from franchised toys. Customers are interested in taking a more natural route," said Cleere.

Linda Rocco, president of Gummy Lump Toys, said, "There will always be a segment of the population that will only buy wooden toys. Some parents who have children with allergies cannot buy plastic toys. It is becoming much more mainstream though; I think we have Melissa & Doug to thank for that when they became so powerful in the marketplace."

Melissa & Doug products have become widespread in part because of the increased demand for such products. Gallagher told TDmonthly, "I am confident parents realize that toys without batteries can hold real educational value, not to mention the fact that kids truly enjoy learning from them."


Still, Melissa & Doug has begun to implement electronics into traditional wooden puzzles to gain greater market share. The Musical Sound Puzzle, a battery-powered traditional wooden puzzle, helps children learn their instruments through sight and sound recognition, according to Rick Davis, a representative with the company.

Blocks at Oompa Toys span a wide array, from simple brightly colored painted blocks to modernly designed blocks. Creanimaux Wooden Animal Blocks from Djeco, for instance, is an innovative and contemporary set comprised of interchangeable pieces that kids can mix and match to create zoo animals or their own creatures.

"Few, with the exception of manufacturers like HABA, Chelona, Vilac or Djeco, bring classical wooden toys up to date while preserving their fundamental function," said Cleere.

According to Rocco, one of her top sellers is Fantasy Blocks from HABA. For the recent holiday season, Gummy Lump offered sets that included HABA block sets, Patience Blocks, Discovery Blocks and First Blocks, for 1-year-olds and up.

The Mouse Box from Chelona is another new product that has attracted the attention of customers. Children learn their shapes by fitting a mouse into the correctly shaped hole in the block of cheese.

Still, have wooden infant toys managed to go completely mainstream? Rocco pointed out that "sales peak over the holidays, though toys from manufacturers such as HABA tend to be more expensive, attracting clients who typically are more upscale."

More information on products that are selling well follows:

Fantasy Blocks are beautifully designed colorful blocks for stacking. Watch the light reflect through the clear acrylic prism blocks, delight in the holographic foils built into these blocks.

.

AD

Delightful two-piece rattle to play "peek a boo." Flower petals "scrunch" and the built-in bell makes a pleasant sound to attract your little honey bee´s attention.

.

AD

The set includes three blocks, each one of the primary colors, and each has its own distinct puzzle embedded inside.

.

AD

First Blocks includes a little buggy with a driver and six different building blocks, each with its own surprise, acoustic or visual, for playing, building, assigning and discovering. Blocks measure 4 x 4 x 8 cm.

.

AD

This is a diverse six-block set in bright basic colors. Each block comes with a unique feature such as a mirror, a jingling bell, a push button, a yellow view, a rattle and a kaleidoscope.

.

AD

This toy is like a traditional shape sorter, only children learn their shapes by fitting mice into cheese.

.

AD

Set in a traditional pull cart, ABC blocks and numbers, punctuation marks and mathematical signs are modernized with a fresh font, new colors and rounded edges.

.

AD

Kids can play with the differently sized rings in bright blue, pink, orange and yellow, which is the circus clowns body. A cone hat sits on top of the circus clown's head, and his painted face, bright red balloon nose and cone hat attracts the attention of crowds.

.

AD

This push toy features a brightly painted circus clown.

.

AD

This block set features interchangeable pieces for children to mix and match to create zoo animals or their own creatures. It is suitable for ages 18 months and up.

.

AD