"It's hard to say what would have happened if we'd had four days of traffic." — Tom Parmenter, Carl Sams Photography

The halls of the Jacob K. Javits Convention Center were noticeably empty of buyers the first day of the 2006 American International Toy Fair. Planes were delayed, trains shut down, shuttles stopped running. Despite the blizzard, the retailers who showed were ready to buy, most vendors told TDmonthly Magazine.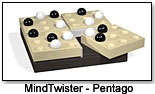 "We were very stoked," said Tony Mag, president of MindTwister USA (ToyDirectory), who brought a brand new strategy game, Pentago, to Toy Fair 2006. "I'd been in the action sports industry for 20 years, so I know how hard it is for a new company at a trade show. We did much better than we would have expected: We'd made 300 units, but by the end of the show we'd sold 500."
"Considering the lack of buyers, we were extremely pleased," Tony Cross, president of Mic-o-Mic Americas (ToyShow), told TDmonthly. "We got a lot of orders paid for at the booth and a lot of follow-up orders." After the show, a buyer ordered 965 new Lonpos 101 puzzles to use as "give-aways for major clients." VIEW VIDEO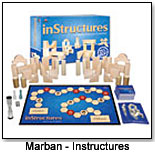 "We had tons of interest in InStructures and lots of preorders," said Jenna Banks, vice-president and CEO of Marban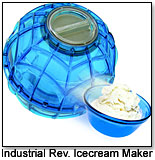 Industries Inc. (ToyShow), whose game won't be ready to order until June. "There was better attendance than anticipated, given the storm." VIEW VIDEO

The empty Toy Fair aisles were an advantage for Industrial Revolution (ToyDirectory), which manufactures a plastic ice-cream maker shaped like a ball.
"Retailers have a lot of trouble believing that we made the ice-cream in the ball," said Steve Llorente, director of sales and marketing at IR. So he and his coworkers simply kicked and tossed the ball around the aisle until motion transformed cream and sugar into everyone's favorite frozen dessert.
"We took about 50 orders," Llorente told TDmonthly. "Even more valuable are the contacts you meet."
"We had a great show," enthused Alex Zelikovsky of Sevinpold Castles Inc. (ToyShow), who estimates he took 50 orders and is in discussions with a major company to push his fantasy strategy game, Darkness Falls on Sevinpold, into the European market. "We have an awesome product, which was confirmed by tons of people."VIEW VIDEO
Not everyone was so enthusiastic. Both veterans and newcomers were stung by the meager turnout.
"The blizzard really hurt us," said David Lin, president of Adora Dolls. "Our sales were not as good as expected. The other three days were fine. Ours was still one of the busiest booths." VIEW VIDEO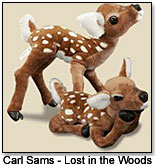 First-time exhibitor Tom Parmenter, head of marketing and sales for
Carl Sams Photography
, was also disappointed. "The snowstorm really skewed a good exposure. … It's hard to say what would have happened if we'd had four days of traffic." Still, Parmenter wasn't complaining. "We've had 17,000 orders in the past four months," for the
Lost in the Woods
products, he said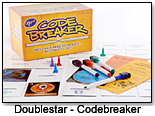 .
Did the Blizzard of '06 sour vendors on New York as a site for their most important trade event of the year?
"Personally, I think N.Y. is a lot more expense and hassle than I'd like, but I also realize there are reasons why it's a good place for many people," said Stuart Montaldo, owner of DoubleStar LLC (ToyDirectory). "We had a new game, Codebreaker, and the response to the game was excellent. It was definitely worth the trip."VIEW VIDEO

Lin concurred. "There are other shows for dolls, but Toy Fair is still the most important event."