Stores without a strong professional customer base should consider more aggressive tactics such as target advertising or direct mailings to workplaces.

Carpenters buy nails, office managers buy toner and hairdressers buy shampoo. But in many professions the shopping list includes toys. Ann Marie Keyes, a first grade teacher, and Layne Munson, a speech language pathologist, both estimate that they personally spend at least $100 on toys each year. Schools, hospitals and other groups involved with children spend many times that amount annually.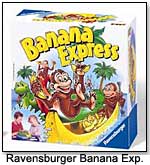 Professionals don't often search for a specific toy, according to Keyes and Munson. It's usually a case of "I'll know it when I see it." Successful retailers have employees who can help them "see" that elusive product. "Staff who can identify the skill the professional seeks to enhance and are able to make recommendations of items …" give a store an advantage, said Susie Waterstreet, director of marketing for Tree Top Kids, Inc.
Keyes, a teacher for 26 years, explained that educators choose games or toys that help introduce or enhance a skill being covered in class work, such as a model of the butterfly life cycle she recently purchased. She suggests that retailers study their school district's curriculum to be more effective when helping educators. In addition, she asks that they be aware that games they recommend should be easily adaptable for group play.
Although catalogs for speech therapists offer many products directed at specific problems, Munson doesn't purchase many of these products. Because she deals with so many different variations of speech problems, Munson looks for "lots of different ways to use the same toy."
Usefulness isn't the only thing professionals have to consider. Munson favors Melissa & Doug products, but her toy closet at work is full of plastic products by companies like Ravensburger and even Fisher-Price Inc. because they're easier to sanitize than wooden toys.
Kazoo & Company welcomes professionals to visit with their clients at the store. "Speech and child therapists come in and play with their kids," explained Diana Nelson. "Then, rather than mom buying something that will never engage them, they can come in and buy something that they know will." It also expands employee knowledge because, after observing their visitors, they can more confidently recommend products to other professionals.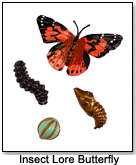 Although many stores offer professional discounts (usually 15 percent), they do not market to professionals and rely instead on word of mouth. Stores without a strong professional customer base should consider more aggressive tactics such as target advertising or direct mailings to workplaces. Munson and Keyes both agree that learning about a professional discount would encourage them to visit a store.
Stores should also research the optimum time to approach professionals. Nelson reveals that educator purchases don't peak late summer-early fall as one would expect. "They have to spend their budget by the end of the fiscal school year or lose it. So, we get purchase orders from schools in November to use up their surplus."
Retailers shouldn't set themselves up to compete with chains. "We changed our whole merchandise mix to not carry the same products [as nationwide chains]," said Nelson. "So price comparison isn't an issue." Instead, help professionals realize what you have to offer: higher quality, customer service and professional discounts. "Small shops are good at providing more difficult-to-find items for more specific skill building," said Waterstreet.