---
Easter Brought Bucks
Most Storeowners Encouraged by 2007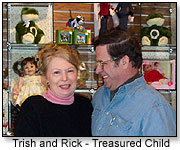 Despite a dearth of Ganz's Webkinz, 12 specialty toy-store owners told

TD

monthly that Easter 2007 was:

GREAT!

"Much better than last year … about 60 percent!" raved Owner Melissa McCollum of Learning Express in Hoover, Ala. "The whole year has been better."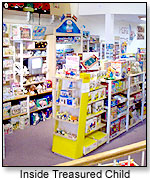 "We're up 55 percent month-to-date over last year," related the puzzled but pleased Trish and Rick Garlock, owners of The Treasured Child in La Grange, Ky., who hoped the increase has something to do with their recent actions, such as partnering with local retailers to build their town into a "destination."

VERY GOOD

Four other retailers reported their sales as up at least 20 percent over 2006.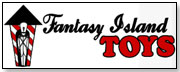 "We were up 30 percent," said a relieved Ginger Milligan, owner of Fairhope, Ala.'s Fantasy Island Toys, whose business had suffered from the 2006 hurricanes. This year, the tourists returned.

GOOD OR NEUTRAL

Sales were slightly up or steady for three retailers, including one from the northeast. Two more reported that they "don't do Easter" and thus didn't notice a difference in sales one way or another.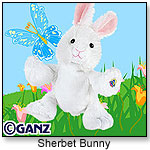 BAD

Only one toy-store owner, who asked to remain anonymous, was discouraged by Easter and by 2007 so far. She was one of the first to carry Webkinz, but now kids are leaving her store disappointed that she doesn't have them. She just hopes she'll be around for next Easter.

Writer's Bio:
ALISON MAREK is an award-winning writer, director and cartoonist whose work has been published by Fairchild Publications and DC Comics (Piranha Press), broadcast on Showtime and other cable networks, and viewed worldwide in film festivals. See her short films and print work on www.alisonmarek.com. Watch her nefarious villains in the web series www.MuggsMovers.com. Get inspired by her cartoons "Daily ARFFirmations to Unleash Your Inner Fido" at www.ARFFirmations.com. Phew! And then ...
Read more articles by this author
THIS BANNER IS AN AD:
---
---