---
Branding Products, One Culture at a Time
Sub-Cultures and Modern Media Take the Mass out of Mass Market
"It is the responsibility of the retailer to seek out vendors with strong cultural identification." — Shaheen Sadeghi, Lab Holding

Forget customer loyalty and sales that depend solely on good product design. In an interconnected world of ever-expanding options, "tribal" tendencies are taking the mass out of culture, experts say, and the migratory nature of consumers is prompting brands, products and even stores to recreate themselves to keep up with the rapid pace of media innovation and customized culture.

It's no doubt a market in which specialty stores and manufacturers have an unprecedented chance to shine. As Alycia de Mesa, principal of de Mesa Brand Consulting, told

TD

monthly Magazine, it's easier for small companies to reach niche markets. Although they may not have all the resources of a large corporation, they can respond to trends more quickly.



CULTURES MAKE THEIR MARKS

Mass culture is breaking into specialized segments with tribal connections, explained Shaheen Sadeghi, CEO of Lab Holding and creator of the anti-mall, speaking at the Youth Marketing Mega Event in Huntington Beach, Calif., in late March. "Culture has shifted from following the crowd to finding your own style and exploring beyond mainstream."

"There's very little brand loyalty in general — across industries, across demographics," de Mesa agreed.

Youth Marketing presenter Joshua Green, research manager at MIT's Convergence Culture Consortium, shed light on the declining loyalty across media platforms, noting that the "new consumer" is not only more socially connected but also more migratory.

And on-the-move consumers with specialized interests have put culture on the front lines. "Culture," summed up Sadeghi, "is the new brand."

IS MORE TOO MUCH?

But consumers are confused, less satisfied and even depressed by their ever-expanding freedom of choice, Sadeghi continued. As Green emphasized, "Convergence is not one cake. It's the idea that we're going to have more and more cakes."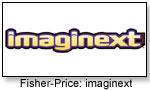 In order to build loyalty, de Mesa said, a company must be willing to continuously reinvent its brand and "be in multiple mediums at once." If a toy brand, for example, refuses placement on the Internet, television, cell phones or video games, "it will kill the brand completely."

Preschool-focused Fisher-Price, she added, has benefited from its Imaginext line for older boys, which features a website where her 7-year-old son can play games and interact. "He's developing a relationship [with the brand]. His imagination and ingenuity have been touched."

"Emotional connection with the customer is a must," Sadeghi agreed. And it's also a way to override consumers' debilitating freedom of choice — a way to help them make a decision.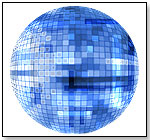 SURVIVAL IN A NICHE NATION

The key to success in a changed market, therefore, is to see products as part of "a niche nation defined not by our geography but by our interests," as Sadeghi described it.

"A company that manufactures environmentally oriented toys has its own unique culture," he said, as does one that allocates a portion of its profits to aid kids in Africa.

Retailers are left with the task of capturing in-store the culture that companies are representing and, in turn, building their own customer loyalty through culturally-appropriate products.

"It is the responsibility of the retailer to seek out vendors with strong cultural identification," Sadeghi concluded. "Only those who stand strong with the consumer will survive."

Writer's Bio:
Julie L. Jones has written articles for both newspapers and magazines. Before joining the staff of TDmonthly Magazine, she worked as a communications writer and provided editorial support for a market research company.
Read more articles by this author
THIS BANNER IS AN AD:
---
---