---
How to Keep Your Toy Store Thriving
Price Hikes and Lizards Help Retailers Stay Open
"Mark-up has to do with what the market will bear." — Shawn Thelen, Ph.D., Hofstra University
With additional research by regional correspondents Virginia Davis, Dennis Furlan, Elizabeth Greenspan, Terri Hughes-Lazzell and Brenda Ruggiero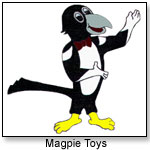 Running a toy store isn't easy. High costs and competition snuffed out at least one neighborhood specialty store within the past two years, nearly half of 26 toy-store owners told

TD

monthly Magazine. And two said they were struggling for survival themselves.

But despite the challenges, most had never considered closing shop.

What keeps them going? Everything from lizards on packages to simple websites, toy-store owners and experts told

TD

monthly:

LOWER EXPENSES


Get Rid of Rent — Owners Susan Castor of Pentwater Toy Box in Pentwater, Mich., and Harriet Story of Leaping Lizards! in Mineral Point, Wis., own their stores' buildings.
Or Pass It On — But if you can't buy and the landlord gets greedy: "You have to pass [the rent hike] along," advised Joel Hardy, co-owner of Magpie Toys in Red Lodge, Mont.
Buy Locally — "The farther away [the vendor], the less we buy to keep shipping down," continued Castor.
COMPETE ONLINE
Pair Up With Dealers — Though the Web often diverts business, "Sometimes it helps because customers get our name from a company's dealer list," noted Joyce Matthews, 12-year owner of Just 4 Fun in St. Simon's Island, Ga.
Go for Info — "Customers expect people to be online," stated Lauren Freedman, president of the e-tailing group. A simple site can alert customers to hours of operation, specials and gift cards. "Build and manage an email list," she advised.
Service From Afar — "We look at [the Web] as a service for grandparents living elsewhere," shared Owner Jane Beck of B.J. Beck's Toys in Cedarburg, Wis. "We can wrap the gift … or a gift card is left waiting for their grandchild."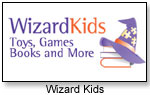 BE SPECIAL
Be Complete — "The breadth of our products" draws customers, said Carolyn Meyer, owner of Blue Turtle Toys in Dayton, Ohio. They carry six to eight doll manufacturers and 10 lines of plush.
Be Picky — "We got out of Thomas because it's everywhere," warned Dean Nelson, five-year owner of Wizard Kids Toys in Toledo.
Be Memorable — "We do gift wrapping and glue a lizard on top; that's a marketing tool for us," said Story.

PRICE APPROPRIATELY
Mark It Up — "Mark-up has to do with what the market will bear," advised Shawn Thelen, Ph.D., assistant professor of marketing and international business at Hofstra University. "Small stores sold Beanie Babies, upped it over the recommended price, and still sold them."

Or Down — "We try to provide higher-end products at a lower price," said Manager Sarah Green of Kids At Heart in Portland, Ore. "We're in a lower-income area."
WORK TOGETHER
Get Support — "We've started a merchants organization and are trying to educate people about supporting local merchants," said Beck.
Share Consumers — Rather than compete, advised President Jonathan Margolis of the michael alan group. Local merchants can divvy up the costs of advertising and promotions.

SPREAD THE WORD
Real Word of Mouth — Melodie Ingwersen doesn't wait for word-of-mouth advertising: "I call customers on the phone and tell them what we have new," said the 20-year owner of Creative Kids in Columbia, S.C.

Make Your Car a Billboard — Margolis suggested gift-wrapping a car or covering it with magnets so it "becomes a mobile billboard. There are lots of ways to do it."
Get It Right — "The most important thing is getting the right product for the customer," concluded Green. "People remember that."

Writer's Bio:
ALISON MAREK is an award-winning writer, director and cartoonist whose work has been published by Fairchild Publications and DC Comics (Piranha Press), broadcast on Showtime and other cable networks, and viewed worldwide in film festivals. See her short films and print work on www.alisonmarek.com. Watch her nefarious villains in the web series www.MuggsMovers.com. Get inspired by her cartoons "Daily ARFFirmations to Unleash Your Inner Fido" at www.ARFFirmations.com. Phew! And then ...
Read more articles by this author
THIS BANNER IS AN AD:
---
---