---
This Issue's Highlights
What to Read in May
Don't have time to read a whole issue? Glance on ... these short summaries will keep you up-to-date: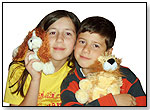 WEEPING FOR WEBKINZ

It started out as an innovative toy that married plush with the web — but now that Webkinz has become just as big as everyone hoped (and apparently bigger than Ganz had anticipated), little children are weeping and specialty retailers are pulling out their hair, waiting for that next order that never comes. Read about the rants, rumors and recommendations from other storeowners who are trying to wrangle the most unexpected toy craze since Ty's Beanie Babies in Webkinz: Boom, Bust or Both?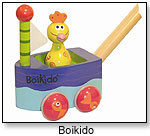 BABIES GET THE GLORY

Boikido, iggiBig and the Little Little Little Toy Company are new lines devoted to the smallest humans — and the specialty stores that serve them. Some retailers credit half their sales to infant/toddler products. Find out what trends toy-store owners have spotted in New Companies and Colors Mix It Up, and then check out their top sellers in

TD

monthly's Top-10 Most-Wanted Infant/Toddler Toys.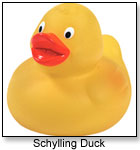 BATH TOYS FOR BIG BOYS

Tweens might not like to rub-a-dub-dub, but that doesn't mean they won't scrub. The new AquaStruct shower system's got at least one specialty retailer hopeful that big kids'll turn onto water play. And, oversaturated by Alex, storeowners are looking for new tiny-tot tub toys, too. Read all about them in Tweens Shun the Tub, and then glance at the best sellers in

TD

monthly's Top-10 Most-Wanted Tub Toys.


DITCH THE PARASOL FOR A SNOWBALL

Still sunbathing? It's time to get those orders in before Santa absconds with the hottest toys. From contracting with local artists for personalized products, to saving the best toys for last, read how other retailers prepare for the most important selling season in Plan Now for Christmas. Then check back next month for the start of

TD

monthly's Holiday Preview articles.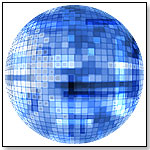 THE CULTURE OF ONE

The mass market may have a fierce hold on the toy industry, but when it comes to branding, bigger isn't always better. A fragmented marketplace, along with changes in media and communication, is bringing new challenges and opportunities for manufacturers and storeowners in the race to capture customers' attention…and keep it. Find out how to survive in a niche nation in Branding Products, One Culture at a Time.


MORE THAN A MOVING PICTURE

Well, we've forced manufacturers to explain their toys in less than 30 seconds at trade shows and now we're attempting to do it for them in our studio. This month,

TD

monthly Magazine adds sound and a face to our product videos so you can see what a toy really looks like on the shelf and up close. See and hear some of the latest toys on

TD

monthly ToyTV.

Writer's Bio:
ALISON MAREK is an award-winning writer, director and cartoonist whose work has been published by Fairchild Publications and DC Comics (Piranha Press), broadcast on Showtime and other cable networks, and viewed worldwide in film festivals. See her short films and print work on www.alisonmarek.com. Watch her nefarious villains in the web series www.MuggsMovers.com. Get inspired by her cartoons "Daily ARFFirmations to Unleash Your Inner Fido" at www.ARFFirmations.com. Phew! And then ...
Read more articles by this author
THIS BANNER IS AN AD:
---
---