From Care Bears to He-Man, many of this year´s "new" toys were actually born two decades ago. Not coincidentally, twenty years is both the magic number for the re-release of these retro toys and the span of a human generation. "What´s happened is that men and women who grew up with toys in the 1980´s are becoming parents," says Mark Morse, Rogers and Associates representative for Bandai America, Inc. "The parent is becoming the target audience, to a degree."
For these toys to continue selling, parents need to see the toy as a nostalgic piece with proven play potential, and children need to view it as new, exciting, and cool. Whether the second generation of 80's retro licenses will be as profitable and enduring as the first depends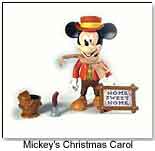 greatly on kid appeal.
To succeed, the toys need a movie or cartoon tie-in in order to build up that playground buzz. And that cartoon or movie better be new; the re-release of ET the Extra-Terrestrial and its toy line proved that kids won't flock in droves to old material. Playing Mantis (ToyShow), a company that has enjoyed much success, reported a decrease in sales for their Mickey's Christmas Carol line from Disney. Playing Mantis´ Product Development Manager, Bob Plant, attributes this decrease to the sheer number of Disney licenses competing for attention. "Mickey and his pals have been overexposed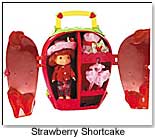 the past few years," he says. To revitalize their licenses, ZOIDS, Transformers, He-Man and the Teenage Mutant Ninja Turtles have all launched new cartoon series along with the licensed toys in hopes of capturing the hearts of a new generation.
However, the most important part of a retro toys' fan base is already built in. "Properties like Peanuts have a strong emotional appeal that evoke warm, innocent memories of childhood," says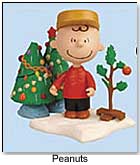 Plant. When Bandai re-launched Strawberry Shortcake, they generated a "buzz" with TV spots and a Rose Bowl balloon. Soon, people who grew up with her were asking, "Strawberry Shortcake´s back?"
Many licenses aren't relying on the youth market at all. Attitudes have changed, and action figures have grown up along with their audience. Companies like McFarlane Toy, DC Direct and Hasbro are remaking classic characters for an adult market, in bigger scales and with greater attention to detail than ever before. "People are nostalgic for the same toys they had as a kid," says Tharren Keith, action figure product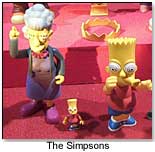 manager for Gearbox Toys. "Maybe they can't afford the originals, but they can buy a remake that's cheaper and better looking than the original." A full quarter of the hottest action figures on Amazon.com are retro figures. Many of these, such as McFarlane's Jimi Hendrix figure, Playmates' Classic Simpson's Family Pack, and the ever-growing lines of monster movie figures, aren't tied in with any attempt to appeal to a younger audience. According to Keith, "Primarily [adults] are buying for themselves."