Hands-On Learning Have Something for Everyone
By Kip Fry
October 2003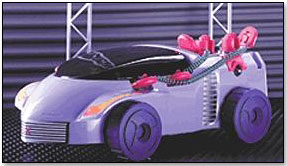 CX Electromagnetic Motor Race Car

Remember those dull science—or maybe it was reading or math— lessons you sat through when you were a kid in school? Today, manufacturers of learning kits are ensuring that children learn the basics of these subjects in a fun and creative way.

Magnets have always been engaging and useful educational tools. With the release of the CX Electromagnetic Motor Race Car, made by Seibun ($39.95) (ToyDirectory), youngsters ages 8-15 can conduct scientific experiments while playing with the vehicle, such as magnifying a coil by running an electric current through it. The Solar Mars Rover ($33.95) has a small solar panel that provides its energy.

Solar Mars Rover by Seibun

Science lessons can also be tasty ones with Scientific Explorer's Soda Pop Science and Ice Cream Science (retail for $19.95, wholesale for $10) (ToyDirectory). With the first kit, young scientists (ages 5 and up) can learn about carbonation and experiment with different flavors and colors. With the ice cream kit, kids (ages nine and up) can create their own recipes and learn how ingredients such as salt crystals work to make ice cream.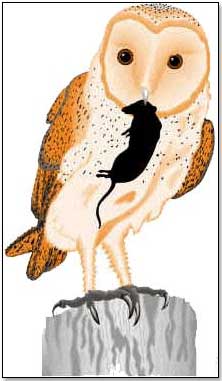 Barn Owl Pellets

Barn Owl Pellets ($1.95/unit), by Kyp Henn Sales (ToyDirectory), are just that. Owls regurgitate much of what they eat into pellets. What students (ages 8 and up) get to study comes right from the owls' mouths, so to speak. They can dissect the sterilized pieces to see the hair and the bones of the creatures the owl actually ate in the wild. One complete skeleton is guaranteed for each pellet.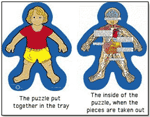 Human body Puzzle

Straight Edge (ToyDirectory) has produced a puzzle to let preschoolers see what the human body looks like from the inside. The Human Body Puzzle ($5.95) has a picture of a body on the outside of the puzzle. When the puzzle's pieces are removed, bones, organs and blood vessels become visible, a way for youngsters to learn anatomy on an elementary basis. Straight Edge has also found a way to introduce the same age group to nursery rhymes. Goldilocks, Three Little Pigs and Jack and the Beanstalk, among others, can all be learned with Story in a Box ($8.95 each), a sturdy kit that helps tell classics with cardboard characters and props.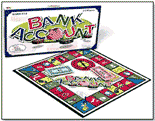 Bank Account and Allowance Game

Board games are also educational, and there is no lack of them on the market. Bank Account ($23.95) and Allowance Game ($21.95) by Creative Teaching Associates (ToyShow) teaches problem-solving skills for real-life problems, such as handling one's own money. The game, which is ideal for fifth through twelfth graders, is just one of 250 educational games available from CTA.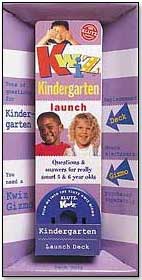 Klutz Kwiz
Klutz Kwiz by Klutz (ToyDirectory) is a combination card game and computer device, blending engaging questions with an educational spin. Cards and answers are punched into the "gizmo," providing a great way for preschoolers to fourth graders to learn a variety of math, reading and skill games. A green light and chime rewards a correct answer, while a red light and "sad" sound signals a wrong answer. Card decks alone cost $9.95, while the complete kit with the gizmo is $17.95.
Toss and Learn Cubes ($14.95) from World Class Learning Materials (ToyDirectory) can be tossed like dice to teach lessons in phonics and grammar. WCLM also manufactures reading comprehension board games for second through fifth graders that teach critical thinking skills. There are six games in all, such as Predicting Outcomes, Following Directions and Logic & Reasoning, all priced at $20.95 each.
---
---