The Few, The Proud…The Award-Winning Toys
Who Made the Cut This Year?
By Alison Marek and Julie L. Jones
---
Thousands of products are introduced to the toy industry every year, but only a limited number are good enough, playable enough and innovative enough to garner an award.

In addition to issuing TDmonthly Awards, TDmonthly Magazine regularly asks manufacturers to present their award winners to our readers so that retailers can quickly identify products with great potential and manufacturers can learn and be inspired by others' successes. Here are the most recent responses:
Play Clay Gift Pack by PLAY CLAY FACTORY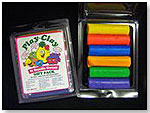 The Play Clay Gift Pack includes 6 wonderfully scented Play Clay rolls in Blueberry Blast, Cherryberry, Pineapple Punch, Orange Sherbet, Grape Bubblegum, & Sour Green Apple. Made from organic ingredients, Play Clay is the dough that moms love because there's no crumbly mess or staining. Approx. 2 lbs.
Award: 2012 Creative Child Preferred Choice Award


7/5/2012 (Price: $12.95; Age: 2 to 12) [Add to my Inquiry Basket][?]




Musical Instruments TOOB® by SAFARI LTD.®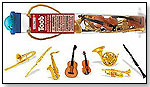 Each mini figure in Safari Ltd®'s Toob® ranges from 1" to 3" and is carefully sculpted and finely hand painted. Packaged in a reusable acetate Toob®, the figures guarantee years of learning fun. Safari Ltd® introduces for 2012 small, highly detailed musical instruments that play together in symphony. This Toob® includes a violin, guitar, clarinet, flute, French horn, saxophone, trombone and horn. All figures are 100% guaranteed and lead free to ensure children's safety. Suggested ages 3+. Launch date: January 2012.
Awards: 2013 TDmonthly Seal of Approval


7/3/2012 (Price: $10.99; Age: 3 and up) ENTER SAFARI LTD.® TOYSHOW [Add to my Inquiry Basket][?]




Snake Oil by OUT OF THE BOX PUBLISHING



In the Old West, the sly snake oil salesman had a special talent: he could get the most skeptical customer to buy the most dubious product. Now players can have their turn, inventing their own crazy two-word products and selling them to all types of customers. If the customer buys a product, the player wins. With over 280 wild words and 70 oddball customers, players will never run out of new combinations. Launch date: November 2010.
Awards: 2012 Mensa Select; 2012 Dr. Toy; 2012 Toy Man Seal of Excellence
— In a late Summer 2012 survey, Charles from Miller's Toys in Mamoronec, N.Y., told TDmonthly that Snake Oil is one of their top-2 best selling card games. They sell about 2 dozen copies a month.
— As of 12/6/2012 this product had 5 out of 5 stars from 2 reviews on Amazon.com. Pros: Fun for all ages.
— Gary Green, owner of Toy Box of Asheville Inc in Asheville, N.C., told TDmonthly in a February 2015 survey that Snake Oil was his store's best-selling game.


7/3/2012 (Price: $19.99; Age: 10 and up) [Add to my Inquiry Basket][?]




Bowl, Spell and Score by WILLIAMSON GAMES


Bowl, Spell and Score is a wacky word bowling game in which bowlers roll a unique wooden character ball to determine the amount and location of bowling pin letter tiles to flip over in an attempt to spell words for points each frame. Launch date: 2011.
Awards: December 2011 Toyman Award


7/2/2012 (Price: $13.99; Age: 8 and up) [Add to my Inquiry Basket][?]




Brilliant Bear Magnetic Stack-Up™ by MANHATTAN TOY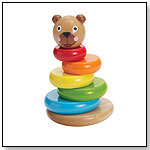 This vibrant, wooden, bear stacker has 5 colorful discs and a playful bear head topped with embedded magnets for easy stacking and is suitable for kids 9 months and up. Stacker is painted with a non-toxic finish, and also features a wobble base for an added element of fun. Launch date: 2012.
Awards: 2013 TDmonthly Seal of Approval


6/26/2012 (Age: 0 and up) [Add to my Inquiry Basket][?]




The Turtle Who Imagined by LUV-BEAMS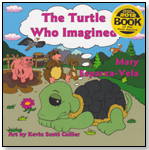 A turtle is unhappy about being stuck inside his shell and constantly imagines himself doing what his friends do. When he falls asleep, he dreams that he's out of his shell, but things don't turn out as he expects. (Note: The turtle runs around in his underwear).
Awards: Creative Child Magazine 2012 Book of the Year Award; Reader's Favorite Five Star Rating


6/25/2012 (Price: $9.95; Age: 4 to 8) ENTER LUV-BEAMS TOYSHOW [Add to my Inquiry Basket][?]




The Odd Chick by LUV-BEAMS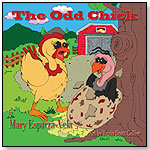 An abandoned egg shows up in a barnyard and Rooty Rooster forces Kora Hen to hatch it. Although Kora accepts the odd chick as her own, he has to struggle to be accepted by Rooty.
Awards: Reader's Favorite Five Star Rating Award


6/25/2012 (Price: $9.95; Age: 4 to 9) ENTER LUV-BEAMS TOYSHOW [Add to my Inquiry Basket][?]




The Un-block by AHA! CONCEPTS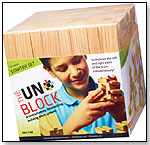 The Un-block is a system of interlocking blocks and connectors that stimulates both the left and the right sides of the brain simultaneously, improves gross motor skills, and challenges the pathways through which the mind relays information. Made of Ash Wood, kids can build anything they can imagine. "The Un-Block has a system of interlocking blocks and connectors that resist falling apart even when your masterpiece is knocked over, unlike ordinary building blocks that will fall apart if moved the wrong way," Joe Azmani, CEO/President of Aha! Concepts LLC told TDmonthly. Launch number: 2011.
Awards: Creative Child Magazine Top Toy of the Year 2012


6/21/2012 (Price: $38.80; Age: 7 and up) [Add to my Inquiry Basket][?]




Mega Bloks First Builders - Big Building Bag by MEGA BRANDS



Build and stack for limitless fun with the award-winning First Builders Big Building Bag by Mega Bloks. These bright primary-colored blocks encourage hands-on exploration as children imagine and create. First Builders blocks are big and easy for little fingers to assemble. When playtime is over, zip the blocks up in the bag and stash them in the toy box until the next adventure. Includes 80 First Builders blocks.
Awards: 2012 Dr. Toy Best Classic Toys


6/19/2012 (Price: $19.99; Age: 1 to 5) [Add to my Inquiry Basket][?]




Quadefy by MARANDA ENTERPRISES LLC.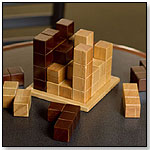 Easy to learn and quick to play, Quadefy uses visual spatial skills and strategies to keep players on their toes. When playing Quadefy, players have to think a little bit strategist and a little bit puzzle builder. Players take turns stacking their game pieces on the base, each attempting to keep their entire game piece "in bounds." "In bounds" means that the piece must be completely over the game base and no more than four "cubes" high. The first player to force their opponent to have to play out of bounds wins. Every move is both offensive and defensive. The rules have been drafted so that there is always a winner, no ties, stalemates, or cat's games. Hand crafted from high quality hardwoods, Quadefy is pretty enough to be left out on the coffee table or bookshelf to be played again and again. Playing time: 3-5 minutes; 2 players.
Awards: 2012 Dr. Toy Best Classic Toys


6/19/2012 (Price: $29.99; Age: 6 to 12) [Add to my Inquiry Basket][?]






Following are some of the programs represented in TDmonthly.com's section of award winners: Dr. Toy, iParenting Media Awards, TIA T.O.T.Y., Oppenheim Toy Portfolio, The National Parenting Center, and Parents' Choice Awards.

You may also access TDmonthly's review section to see which products earned 5 TD stars.