---
New & Notable Toys: Hobby Goods
Check out these new and noteworthy toys.
Dark Vengeance by GAMES WORKSHOP


Dark Vengeance is one of the most incredible box sets produced by Games Workshop! Inside, you'll be faced with 48 miniatures that form two detailed armies - Dark Angels and the Chaos Space Marines - and everything two players need to field their own Warhammer 40,000 forces. As if these models weren't enough, Dark Vengeance comes with a full-color 168-page mini Warhammer 40,000 Rulebook; a complete Assembly Guide; a quick-play reference guide; an army roster sheet; dice, templates, and a Quick Start booklet. 5/6/2014 (Price: $99.00; Age: 12 and up) [Add to my Inquiry Basket][?]



Haynes Build Your Own Internal Combustion Engine by PERISPHERE & TRYLON INC.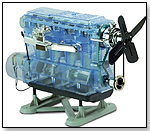 Endorsed by Haynes (World's No. 1 publisher of Car Repair Manuals). Construct a fully working model of a car engine with ignition sound and light-up spark plugs. These models are fun and challenging to put together. Both kits contain all the tools you'll need to assemble over 100 detailed and precise parts of this working model. Includes and electric motor to stimulate engine function and a clear step-by-step Haynes Manual to assist intrepid mechanics and motorheads. Requires two AA batteries. 5/6/2014 (Age: 13 and up)



The Munster's House Plastic Assembly Kit by MOEBIUS MODELS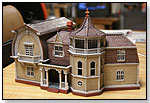 From the classic TV series The Munsters. Now people can build their own house from 1313 Mockingbird Lane. HO scale, easy to build accurate plastic kit of the Munster's abode. Complete with window inserts to ease finishing. Needs paint and glue for final assembly. Launch date: September 2012. 7/19/2012 (Price: $44.99; Age: 15 and up) [Add to my Inquiry Basket][?]



Juggling Balls by EOLO SPORT INC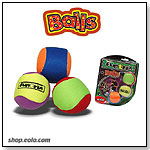 Master the art of 3 object juggling with the colorful and addictive Funtrix Juggling Balls from Eolo Sport. Follow the instructions on the DVD and kids will soon be able to juggle and to execute great tricks. Launch date: March 2012.
— Kim Emigh, VP of e-commerce at Growing Tree Toys in State College, Penn., told TDmonthly in a late Summer 2012 survey that juggling balls were one of their bestselling novelty items. 3/19/2012 (Price: $9.99; Age: 6 and up) [Add to my Inquiry Basket][?]



COT Stock Car by PARMA INTERNATIONAL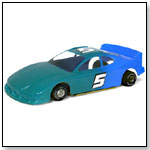 This ready-to-run slot car is designed on a 1/24 scale and measures 4.5". It features a brass chassis, DeathStar 16D motor, 9/30 Spec gearing and printed FCR tires. The COT body design sports a rear spoiler and front end splitter.
— Parma was the top-selling slot car brand for Susan Swickard, owner of the Talking Teddy in Estes Park, Colo. in 2010. 11/24/2010 (Price: $55.99) [Add to my Inquiry Basket][?]



Police Chase by CARRERA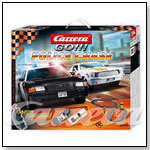 This new product gives boys and girls the chance to race the Ford Crown Victoria "Police Interceptor" with flashing red and blue lights and a Ford Mustang '67 "Custom" through roads that are straight and curved. The set comes with 2 cars, straight and curved track, 4 way junction, transformer, mechanical lap counter, 2 hand controllers, guardrails, and replacement guide keels and brushes. The race set includes a track length of 11.81 feet with a footprint of 4.66 x 2.30 feet.
Awards: Dr. Toy 100 Best Children's Products - 2010
— In a November 2011 survey, Joe Berardoni, owner of Pun's Toys in Bryn Mawr, Pa., told TDmonthly that they don't sell many hobby items. However, they do sell Kid Galaxy products year round, while "Carrera radio controlled cars and trucks" sell well during the Holidays. 10/11/2010 (Price: $69.99; Age: 8 to 12) [Add to my Inquiry Basket][?]



Fast 201 by YOYOFACTORY

This high-performance yo-yo features a polycarbonate flared gap design, stainless steel ball bearings and a fast-break response system that resists wear and reduces maintenance. (

Watch Video) 6/16/2010 (Price: $9.99) [Add to my Inquiry Basket][?]



E-flite Blade SR Helicopter by O'REILLY MODEL PRODUCTS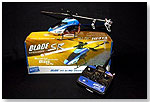 E-Flite Blade SR is a single rotor collective pitch remote-controlled helicopter with LiPo battery and a Spektrum 2.4ghz radio. It is 100% factory-assembled, test-flown and ready-to-fly. Launch date: 2010. 3/19/2010 (Price: $199.99)



Sankore Mosque Timbuktu by PAPERLANDMARKS


Sankore Mosque is one of three ancient mud mosques composing the famous University of Timbuktu in West Africa. This 1/150 scale model measures 10" x 8.7" x 4" when assembled. Launch date: August 2007. 8/28/2009 (Price: $17; Age: 10 and up) [Add to my Inquiry Basket][?]



RealFlight G4 Flight Simulator by HOBBICO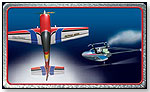 The RealFlight G4 Flight Simulator offers a near-perfect simulation of radio-controlled flight. It offers improved sights, sounds, and physics. It has remained the number one RC flight simulator for over a decade.
— This simulator is a top seller at HobbyTown USA stores, Mary Friesen, director of media buying for the franchise, told TDmonthly in early 2009. 1/29/2009 (Price: $199.99) [Add to my Inquiry Basket][?]



Styro-Cut 3D Set by S.T.A. INC.
Complete with Length Stop Device, Circular Cutting Device, Hand Apparatus and Mitering Fence. This hot-wire cutting system for styrofoam is sensational for hobbyists, proto-typers, modelers and package designers. 10/21/2008 (Price: $219.00)



Two-Peg Action Figure Stand by MINI MAG STANDS & DISPLAYS

The stand features two strategically placed pegs that will hold over 100 different action figures, including ones that were produced 30 years ago. The pegs fit perfectly into the holes in the feet of action figures. Launch date: March 2008. 4/24/2008



Amazing Air by THE TESTOR CORP


Ideal for personal, family, group and classroom fun, Testors Activity Sets pack quality, value and convenience into one-stop solutions for countless creative pastimes. Amazing Air lets individuals put a personal stamp on everything from models and diecast cars to skateboards, helmets and school projects. In hip silver packaging, the set includes an easy-to-use airbrush, a can of propellent, five cool colors of acrylic paints, a "flames" stencil and a Project Idea Booklet. "From the world leader in hobby and craft painting systems, Testors® Amazing Air is the ideal starter set for creative air-painting fun," David Veres, in advertising and public relations for The Testor Corp., told TDmonthly. Launch date: March 2008. 3/26/2008 (Price: $24.99; Age: 14 and up) [Add to my Inquiry Basket][?]



Henrys Circus Diabolo by HIGGINS BROTHERS


The German-made diabolo measures 5" in diameter. It features a special center that makes for excellent spinning. 3/18/2008 (Price: $50.00) [Add to my Inquiry Basket][?]



Z-Drive by IDL MOTORS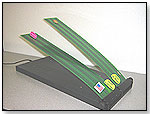 The third generation linear propulsion system smoothly propels small objects at high speeds on steep grades. 2/27/2008



Microbrush® Disposable Applicators by Microbrush International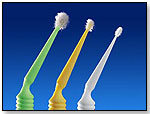 The disposable applicators feature a patented, bendable neck design that can apply solution in amounts as small as one-eighth of a drop. This patented design allows users to precisely place small, controlled amounts of material in areas of limited access. The solution is suspended between non-absorbent, lint-resistant fibers for drip-free control. 2/25/2008 (Price: $1.79)



Scalextric Street Pursuit by HORNBY
(

Watch Video) 11/5/2007 [Add to my Inquiry Basket][?]



Hobby Express - Log Cabin Style Bird Feeder Kit by AMENCO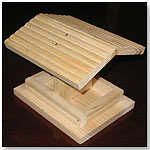 The popular wood birdhouse and bird feeder kits from Hobby Express will be expanded with the new Log Cabin series. Stylish and easy-to-build kits such as the Log Cabin Style Bird Feeder Kit are perfect for scout, church and school groups. Launch date: July 2007. 5/21/2007 (Price: $7.95; Age: 8 and up) [Add to my Inquiry Basket][?]



Signature Models - Chrysler Lebaron Convertible by TOY WONDERS INC.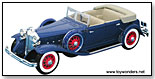 1932 Chrysler Lebaron Convertible. 1:32 scale diecast collectible model car. This 1932 Chrysler Lebaron is a 6"Lx 2.25"Wx 1.75"H diecast classic oldies with adjustable front wheels and openable hood & doors. Sits on a display plaque. This 32 Chrysler Lebaron is manufactured by Signature Models; ref. no 32316 in BLUE color. 5/15/2007 (Price: $13.99) [Add to my Inquiry Basket][?]



Nitro Cars by TRAXXAS CORP.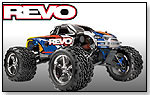 Traxxas has a wide range of nitro cars and trucks for any enthusiast. With powerful engines, stylish design, and a rugged build, these cars offer off-road action, speed and a great look, sure to please any fan. Traxxas produces lines of 1:10-scale monster trucks, stadium trucks, 1:10-scale sedans, monster buggies, racing engines and more. With fine detailing and impressive power, these products are the perfect blend of function and looks. Bill Carter, head of marketing for Traxxas, informed TDmonthly, "Traxxas basically created the market for ready-to-race [radio-controlled] (RC) vehicles back in the late 1980s ... Our TRX engines are known to deliver the highest performance for any small block engines available. And when a consumer gets a Traxxas nitro vehicle, the box includes our much acclaimed Nitro Set Up DVD, which walks them through all the steps of breaking in, tuning, and maintaining a nitro engine and vehicle." 11/2/2006 (Price: $200.00) [Add to my Inquiry Basket][?]



Signature Series Deluxe Premium-Scale Models by PLYMOUTH TOY

These brightly colored and intricate models come with their own 24K gold-plated coin. With engine details, working parts and fine detailing, these models are ideal for adult collectors and younger hobbyists alike. Frank Berk, vice president of Plymouth Toy and Books, told TDmonthly that the Plymouth Scale models are "guaranteed to please" thanks to their "highest quality" manufacturing process. 11/2/2006 (Price: $74.98; Age: 8 and up)



ReadyGrass Vinyl Mat by WOODLAND SCENICS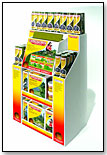 ReadyGrass Vinyl Mat is a superior grass mat product that has unique capabilities. It is great for model railroading, architectural models, collectible houses, military dioramas, arts and crafts, gaming and more. This durable, reusable, non-shedding grass mat is moldable and retains its shape. A heat gun can be used to mold hills, mounds and valleys. The turf can be scraped off to make a smooth surface for roads, sidewalks, parking lots and water areas. Other Woodland Scenics accessory kits can be used to enhance the mat: Roads, Water, Landscaping and Trees. 1/11/2006 (Age: 5 and up) [Add to my Inquiry Basket][?]



Chop and Miter Saw KGS 80 by PROXXON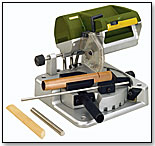 For clean and safe chop and miter cuts for non-ferrous metals, plastics and wood. Ideal for miter cuts. Instead of swiveling the saw head, the table with clamped down work piece is turned. The laterally moving saw head prevents colliding of the saw blade with the vise jaws. This allows for a minimal gap between the work piece vise and the actual cut, which is vibration-free and leaves no burr. For ages 12 and up with adult supervision. 12/29/2005 (Price: $198; Age: 12 and up)



PLAYMAT 4-in-1 Mini Machine Kit for by THE COOL TOOL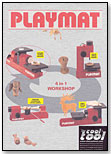 Real tools for little hands. This compact component kit allows the child to quickly and easily build 2 variations of wood lathes, a jig saw table, sander and drill press with common connection pieces. It comes with a five year warranty and a six volt transformer. 12/29/2005 (Price: $125; Age: 8 and up) [Add to my Inquiry Basket][?]



MetalSet No. 810 by SANDYLION STICKER DESIGNS
This heirloom quality HO gauge all-in-one-box train set is built for generations of enjoyment. With 14 pieces of easily-set-up roadside track, lighted flashing water tower, lighted station, two engines and four cars, this is what model trains are all about. 12/14/2005 [Add to my Inquiry Basket][?]



Thomas Wooden Railway Engines Bill & Ben by RC2 BRANDS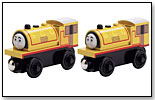 Kids can add to their Thomas Wooden Railway set with these identical twin engines. The most mischievous characters of the whole railway family, Bill and Ben drive the senior engines to distraction. 11/18/2005 (Price: $10.99; Age: 2 and up) [Add to my Inquiry Basket][?]



Diesel Locomotive by MÄRKLIN


The prototype for this train was the Atchison Topeka & Santa Fe Railway class 52 express locomotive (American Locomotive Company type PA-1. Diesel-electric propulsion. Road number 61L). This locomotive comes with a digital decoder, controlled high-efficiency propulsion and auxiliary functions. Two axles power four traction tires. Headlight and lighted number boards will work in conventional operation and can be controlled digitally. Mars light, diesel motor sound effects, horn sounds as well as the acceleration and braking delay can be controlled digitally with the 6021 Control Unit. "Men are collecting trains in all scales ... They're connecting to their past and remembering a favorite car or fighting in a war," commented Shirley Moore, owner of the 53-year-old Talbot's Toy Land in San Mateo, Calif. She named Marklin as one of her collectors' favorite brands. "You have two brands in the world of trains with high collectibility: Lionel in the United States and Marklin in global markets," Fred Gates, president of Marklin told TDmonthly. "They maintain their value." Each year, Marklin produces limited-run items to commemorate a particular historical anniversary. 11/18/2005 (Price: $479.00; Age: 8 and up) [Add to my Inquiry Basket][?]



Thomas & Friends Battery-Powered Around the Tree Set by LEARNING CURVE


With the push of a button, little (or big!) engineers can set Thomas into motion around almost any Christmas tree (up to just over 2 feet wide) with this 20-piece, battery-powered train set. The exclusive Gift Car, which plays "Jingle Bells," is sure to bring a smile to kids' faces. It's joined by a festive caboose, reindeer-crossing sign and track, all made of real wood materials.
— It's recommended by Karey Koehn, editor of retail franchise HobbyTown USA's Hobby Outlook Magazine for the 4 to 7 year olds. "It's sure to be a family favorite holiday train."
— "This is for the kid who has Thomas, loves Thomas and can't get enough Thomas," explained Cindy Wells, manager of Toys "R" Us in Phoenix, Ariz.
— This has been a big seller on Amazon.com every Christmas since its inception. 11/16/2005 (Price: $49.99; Age: 3 and up)



Warbonnet Express by ATHEARN INC.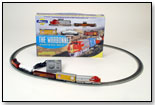 This highly detailed train has exquisite prototypical decorating. The locomotive is powered with a five pole dual flywheel motor. All cars have machined wheels and knuckle couplers. The oval track is made of nickel silver and is easy to assemble. It comes with the following features: A UL Listed Athearn TrainPak power pack, three cars, one caboose and a bonus Genesis box car. 8/1/2005 (Price: $89.98; Age: 8 and up)



1/700 USS Essex (CV-09) by DRAGON MODELS LIMITED


This plastic model kit of the USS Essex in its original form of 1943-1944 includes the option of either a waterline version or a full hull version and comes with a display stand.
The hangar deck comes with interior details, and all hull-side doors can be modeled in an open, half-open or closed position. The flight deck elevators can be posed as raised or lowered, and the bridge superstructure is in all one piece. Product release date: April 2005. 3/8/2005 (Price: $34.95)



DeWalt #17 Stock Car by DARDA INC USA
This new popular electric racing set is modeled after the stock car NASCAR champ Matt Kenseth won with in 2003. Matt Kenseth will help promote more of the company´s licensed products this year. 12/21/2004



Arrowcopter by ARROWCOPTER


Arrowcopter is a plastic toy consisting of a body and wing with a wooden dowel and rubber band used as a launching mechanism. When launched up into the sky, it soars 200 to 300 feet. It goes up like an arrow, turns over at its peak height and twirls down gently as it returns to the ground. 12/10/2004 [Add to my Inquiry Basket][?]



ModuTrack by TOYSTREETWORKS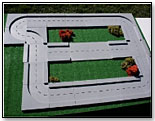 ModuTrack is a customizable, modular, multi-lane, raceway circuit system of different road sections, wall, ramp, guide, support accessories and off-road terrain surfaces. The sections and accessories can be assembled and joined to one another via interlocking catches or mounting posts. They are ideal for 1:28 or smaller scale radio-controlled cars or play vehicles. ModuTrack can also be connected to a PC for interactive race management, lap counting and timing. 12/9/2004



Savanna Dial by REEVES INTL. INC.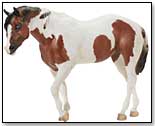 When today´s Southern Belle was but a chime in her daddy´s ear, she probably played with Breyer Model Horses. The horse model of Savanna Dial, still as winsome as ever, will be the next prized addition to the collection. 12/7/2004 (Price: $50; Age: 8 and up) [Add to my Inquiry Basket][?]



AECV by LIGHT FORCE INC.


Ancient Earth Colonization Vessel - Resin 7- 3/4" diameter. Wholesale price: $15. 9/1/2004 (Price: $30) [Add to my Inquiry Basket][?]



Flying Machine by PAUL K. GUILLOW INC.


A sleek long distance flyer packaged in a shrink wrapped full color box. Plastic propeller, nose bearing and wheels. Two motor bands provided. 9/1/2004 (Price: $4.69; Age: 10 and up) [Add to my Inquiry Basket][?]



THIS BANNER IS AN AD:
---
---