To read about TDmonthly recommended products, click here.
The 2004 holiday season is a tough act to follow for retailers, and the National Retail Federation is predicting that this year's holiday shopping season will not exceed last year's.
"I think the fourth quarter will be challenging this year because of the strong fourth quarter last year," says Ellen Tolley, spokesperson for the NRF based in Washington. "It will be difficult to maintain and grow this year."
Combined sales in November and December of 2004 brought holiday sales growth to 5.7 percent over sales in 2003, the strongest growth since 1999, according to the NRF.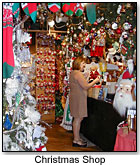 In addition to the challenge of beating the strong 2004 holiday season, this year retailers also must contend with the higher gas prices, rising interest rates and flat wages that will likely have an impact on the holiday shopping season, Tolley says. However, that shouldn't send retailers into a panic.
"We never see decreases (in sales totals)," Tolley says. "It just doesn't happen." But at the same time, there is worry in the air for what this holiday sales year will bring.

Compared to the first quarter of 2004, consumers and businesses cut back overall spending in the first quarter of 2005. However, not all months were bleak. February of this year saw an improvement in same-store sales, with a 4.9 percent growth from the same month in 2004, according to the International Council of Shopping Centers.
Looking back at previous holiday seasons, ICSC reported that the strong finish last year is what gave the holiday spending its boost, and an overall 10 to 13 percent of that came from gift cards.
Toy retailers plan ahead for the holiday season, but few have determined what will get top play on their shelves. According to the retailers we contacted, it is still too early to know what will be hot. However, The NPD Group has made some predictions.
"I expect infant and preschool, and in particular learning products, to have a great holiday season due to the great number of high quality and well-marketed products introduced, not to mention that kids ages 5 and under comprise a growing portion of total toy sales," says Anita Frazier, entertainment industry analyst for The NPD Group.
At the other end of the age spectrum are products aimed to mimic or replace consumer electronics devices. "Major manufacturers are concentrating efforts on developing and manufacturing these devices, which are attractive to kids yet acceptable to parents," continues Frazier. "Last, plug-and-play games continue to sell very well and more licenses and properties are finding their way onto this format, which will likely grow the category."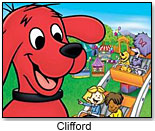 Fisher-Price and Scholastic Entertainment have teamed up to offer two new educational toys for preschoolers: "The Read With Me DVD!" learning system and "Ready for School: Clifford." "The Read With Me DVD!" focuses on story comprehension through animation of classic stories for children ages 3 to 7, with books from Scholastic on interactive DVDs.
Words and original illustrations of the stories come to life in animated form on screen as the story is read aloud to the child. Children are encouraged to stay and play on some pages where they can learn the meaning of new words and respond to questions about the characters and the story. Each story also includes three additional play modes.
For children ages 3 to 6, Ready for School: Clifford is an interactive plush friend that uses a wide variety of activities to build academic, social and physical skills. With the use of an interactive screen that features Clifford's best friend Emily Elizabeth, Clifford reinforces good manners while also introducing learning fundamentals such as phonics, vowels and consonants, numbers, counting, addition and more.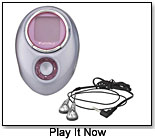 For tweens, Tiger Electronics' NOW line offers "toys" with an electronic flair. The Play Now player allows tweens to digitally record tunes to take with them. The pocket-sized, portable unit records up to 30 minutes of music and lets kids play 6 classic arcade-style games. In addition, the company is offering its I-DOG, a new music-interactive pet. I-DOG Interactive Music Companion is a palm-sized pooch that loves to listen to music while sitting in front of a speaker or plugged into the headphone jack of any handheld music system. As soon as I-DOG hears music, its face will light up and its ears and head will wiggle and sway in sync with the tune.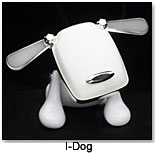 And, for those shoppers who like to let their fingers do the walking while purchasing from their home computers, improvements are in line for this season. Lauren Freedman, president of the e-tailing group, said shoppers this holiday season will likely find more information and more product enhancement tools for interactivity online. "There will be improvements to focus on up-selling and cross-selling," she added.
Free shipping will likely be the norm for online sales, Freedman said. In addition, making things simpler, such as allowing customers to order several of the same toys to be sent to different addresses, rather than forcing the consumer to make each order individually, will be improvements seen this holiday season.