Article Synopsis

Shrek´s ogre princess brought girls to the box office.
Cinderella´s coming to DVD, along with tie-in products.
Princess-themed stores make tween girls feel like VIPs.
In 2004, the animated film "Shrek 2" grossed $436 million, making it the top seller of the year and the third biggest blockbuster of all time. What was the secret behind this cash cow? It was, of course, Fiona, the beautiful princess ogre.

Not sold on the princess appeal yet? How about the 1,200% increase in sales of princess-themed products from The Walt Disney Company between 2002 and 2003?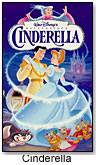 Nidia Tatalovich, senior manager of corporate communications for Walt Disney, expects this trend to continue. "Disney Princess will remain a key priority for Disney Consumer Products in 2005," she says. "Leading the Disney Princess franchise will be every little girl's favorite princess, Cinderella."
In October, Cinderella will be released for the first time on DVD. Disney has created a comprehensive consumer products program for this DVD release. "The products play up key elements of the film such as the 'light up theme' when Cinderella becomes a princess," Tatalovich says. "The Cinderella products are unique and new to the market, which will provide incremental growth to the already tremendously successful $2 billion Disney Princess franchise."
Peter Coe, vice president of sales for Creative Designs International, which produces Disney Princess products, says that he has high hopes for CDI's Cinderella Enchanted Interactive Vanity, as well as for several of its other products, including the:
Cinderella Deluxe Bag Set
Musical Jewelry Box
Cinderella Dress
Cinderella Light Up Jewelry
Cinderella Play Movie Camera, and
Cinderella Coach Tea Set
These items are ready to hit stores in the third quarter of 2005.
A Natural Fit: Barbie the Princess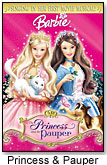 Barbie jumped onto this trend in 2004 with the release of the "Barbie as the Princess and the Pauper" DVD and related merchandise. Barbie was such a popular princess that this June a new DVD, "Barbie and The Magic of Pegasus," will be released in a 3-D enhanced format. The movie release will coincide with a number of related products, including:
Barbie as Princess Annika Doll
Prince Aidan Doll
Brietta the Pegasus
Rayla the Cloud Queen Doll
Little Princess Shirver
Kelly Cloud Princess and Pony Assortment
Brietta the Pegasus Groom n' Glam Styling Head
Magical Cloud Kingdom Playset, and
Magical Musical Wings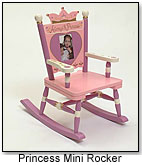 The toy company Levels of Discovery (ToyDirectory) made its debut in May 2002 with its Rock A Buddies line of chairs, including the Royal Rocker. According to owner Jeff Hutsell, "After 15 plus years in the gift industry we knew the princess theme had always been a 'winner,' so we decided to create this beautiful rocker. Three years later, it remains our best selling item."
The success of this rocking chair has prompted the company to create an entire collection of furniture for the wanna-be-princess. Their line includes:
Rock A Buddies, Jr. Princess Mini Rocker
Princess Toy Box Bench
Princess Table & 2 Chair Set
Princess Clothestand/Growth Chart
Princess Vanity Table & Chair Set, and
"Her Majesty's Throne" potty training chair.
Libby Lu's Princess Palace
Little hearts beat faster at the thought of actually becoming a princess. The retailer Libby Lu - now owned by Saks Department Store Group - helps them to do just that, allowing girls to mix their own bath products and cosmetics while being sprinkled with fairy dust. They can even hold make-over birthday parties to get dolled up diva-style.

The princess trend is far from over. It appears as if it's actually on the brink of an explosion, albeit a sparkly pink one, but an explosion nonetheless.