TDmonthly Magazine is preparing a report for specialty toy retailers. The TDmonthly report will help the retailers by covering specific ways to turn Wal-Mart´s and other discount mass merchandisers´ weakest points into opportunities. Below is a sub-section of the report we are working on.
Article Synopsis

Cultural trends, such as poker, rake in big bucks.
There´s a built-in "perceived luxury" with personalization.
Toy museums can provide clues for anticipating the next nostalgia craze.
Trends are what drive the toy industry. Electronics. Nostalgia. Interaction. These are just three of the many trends that are most likely found in any number of combinations in the top selling products on the market. To know what to sell, a retailer must know the trends. That much is clear.

However, retailers must not only know the trends that drive top products but also the trends that relate to the market and the consumer. The question is less specific but equally tough to answer – not "what product should I sell?" but "what is the type of product I should sell?" or "to whom should I sell?"

TDmonthly wants to help retailers answer those questions by detailing three important trends affecting the toy industry.

Riding Trends to Create Viable Niches

The high-tech trend is obvious among toys. But as with all trends that pertain to products, this trend will surely change as the years pass. However, seasonal trends shall always remain constant. Retailers should feature products that relate to the season in which the product is used. Examples include:

• Outdoor games in the spring
• Travel games for summer vacations
• Board games for long winter nights

Taking full advantage of seasonal trends is one of the main strategies advocated by Dr. Kenneth E. Stone, a retail expert from Iowa State University who has taught more than a thousand seminars on how to compete with Wal-Mart.



Alert toy retailers can also take advantage of cultural and retail trends, catching the waves and riding them. In addition to increasing sales, riding trends creates a favorable store image. Hobby store owner John Canter reports that when he stocked a full line of poker supplies to take advantage of the poker playing trend, he also created the perception that his store was the place to go for products that were hard to find. He points out that he can change his product mix faster than the big giants can and thus take advantage of short term trends like this.

The Luxury Trend

The luxury market, where 2004 holiday sales increased 10.3 percent, is expected to thrive this year. High-income families are less affected than most by slow income growth and higher energy prices. Still, most retailers cannot rely solely on high-income customers. As a solution, business analysts advise focusing on "perceived luxury" or "affordable luxury."

Personalization is one way to create perceived luxury. Providing credible, expert information on why a product is superior can also add a sense of luxury to a product. Any "new and improved" toy or accessory can also become a luxury.

Trend-savvy retailers also select merchandise that complements best-selling "affordable luxuries" in other categories, such as kids' fashion clothing, youth furniture or home electronics.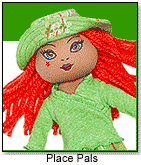 The retailer American Girl Place takes advantage of the fashion sales by featuring a "Dress like Your Dolls" section. Plasma television sales are up, so toy stores can feature children's television chairs and other accessories. Sales of youth furniture are way up and projected to rise about 21 percent during the next five years. Even a small store can carry toys and accessories that complement youth furniture. Elegance and an expensive look are the key qualities here.

Baby-Boomer Grandparent Nostalgia

Independent toy retailers are well positioned to take advantage of the nostalgia trend among Baby Boomer grandparents. Holiday sales for 2004 were high not only for high-tech toys, but for "retro" toys such as Cabbage Patch Kids as well. While Generation X parents look back to toys popular in the '80s, such as Care Bears and My Little Pony, today's grandparents and great grandparents look back to toys popular in the '50s: doll houses, Raggedy Ann dolls, Lincoln Logs and similar toys.

Note that many classic toys are also collectibles. For example, Metalmania distributes old-fashioned tin toys that are also collector's items. Catfish Hollow Toys, in Ernest, Pa., advertises "toys the way they used to be," stocking cast metal toys, tin toys and even live steam-powered toys. The National Toy Hall of Fame is a good reference for the grandparent nostalgia market.

Conclusion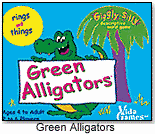 When a retailer creates a merchandise niche that implements more than one factor, success can start to really sizzle. For example, with the right customer base, a toy store can take advantage of two trends at once – the growing Hispanic market, and the intense interest in educational toys – by stocking toys like Vida Games' award-winning bilingual version of their Green Alligator Game.

The Internet is making it much easier to monitor cultural and retail trends. Toy industry trends can be monitored on various Web sites, including the Cultural Access Group, Trendwatching.com and, of course, TDmonthly Magazine.

As is the case with any endeavor, only when you know your audience and what they want can you begin to excel and, in the case of retail, make a profit.

Click on the following links to read Part I and Part II of this TDmonthly report.